'Star Wars' Movie Director Taika Waititi Teases 'New Characters,' Expanded Universe
KEY POINTS
Taika Waititi teased that "new characters" are coming in his "Star Wars" film
The director also dropped hints that the project will expand the franchise
The new film does not have a release date yet, but it is likely to debut in 2023
The new "Star Wars" movie will be expanding an already massive universe with the introduction of new faces.
Director Taika Waititi confirmed this week that the film he is helming will offer something new to the audience and fans who have stayed loyal to the franchise.
"Look, I think for the 'Star Wars' universe to expand, it has to expand," he told Total Film. "I don't think that I'm any use in the 'Star Wars' universe making a film where everyone's like, 'Oh great, well that's the blueprints to the Millennium Falcon, ah that's Chewbacca's grandmother.' That all stands alone."
According to the New Zealand native, he opted to work on a project that would be introducing "new characters" for fear that it might end up boxing the franchise to a "small story" if it were to feature the same characters.
"I would like to take something new and create some new characters and just expand the world, otherwise it feels like it's a very small story," he said.
Lucasfilm President Kathleen Kennedy echoed a similar sentiment when she admitted that they were in the process of moving forward in the "Star Wars" universe to secure the future of the franchise.
"[W]e were drawing to a close on the saga that George [Lucas] had created and … we were moving into the future of storytelling in the 'Star Wars' universe," she was quoted as saying by Deadline.
Kennedy also acknowledged that Waititi's project already has a spot in the expanded universe of the franchise. She might have also hinted at the possibility that there wouldn't be a trilogy anymore.
"We have a road map, [and] I would say that Taika's story fits more specifically into that," she said. "I hesitate to use the word trilogies anymore because 'Star Wars' is much more about persistent storytelling."
The upcoming "Star Wars" movie wouldn't be Waititi's first project in the franchise. He previously helmed an episode of "The Mandalorian" where he also voiced the character IG-11.
The film does not have a release date yet, but Kennedy said it's likely to come out in 2023.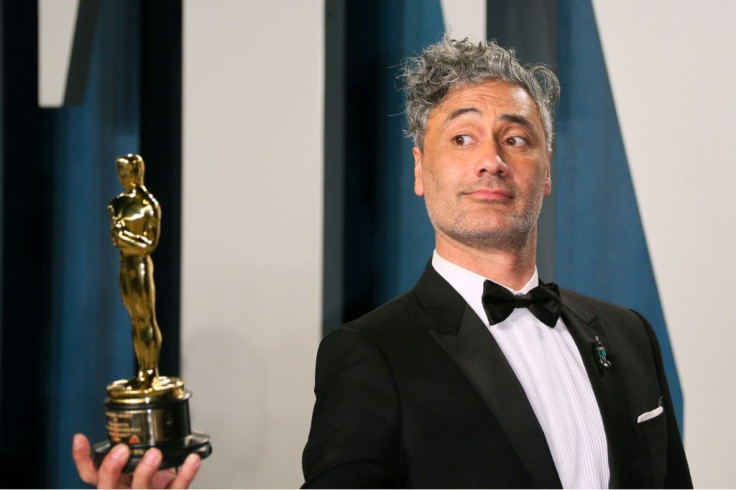 © Copyright IBTimes 2022. All rights reserved.
FOLLOW MORE IBT NEWS ON THE BELOW CHANNELS