'Star Wars' Movies Will Be Recapped In Upcoming Lego Animated Series For Disney XD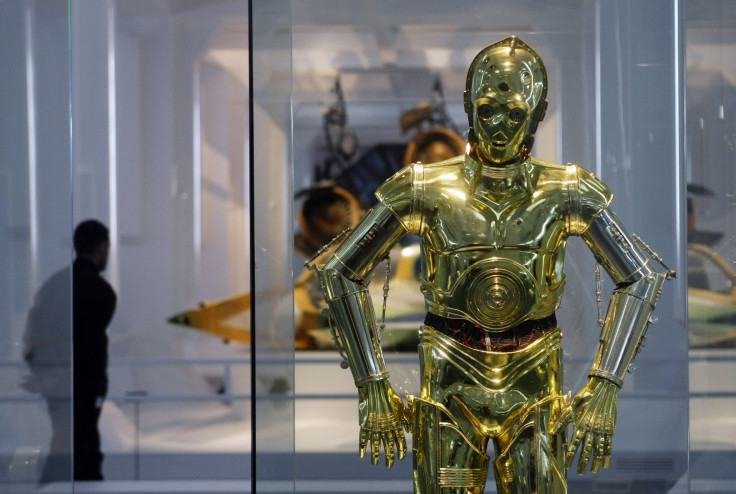 When Disney purchased the rights to "Star Wars" for $4 billion, it obviously had a lot more in mind than just pushing out a new movie trilogy. Under the studio's banner, the franchise will see three stand alone movies, some upcoming theme park attractions and, now, a brand new cartoon that will recap the previous movies.
According to The Hollywood Reporter, the Mouse House has issued a straight-to-series order for "Lego Star Wars: Droid Tales" on Disney XD. The network has already had a lot of success with its ever-expanding cartoons set in the Marvel Universe, another Disney property, as well as the beloved "Star Wars Rebels" cartoon.
The new show, as the name implies, will be animated in the style of everyone's favorite brick-based building toy. Set after the events of "Return of the Jedi," the show will see the galaxy's best odd couple, R2-D2 and C-3PO, kidnapped by an unknown enemy. This forces the droids to retell the events of the first six "Star Wars" movies from their point of view. The "Star Wars" universe, as it stands right now, consists of six movies starting chronologically with "The Phantom Menace" and ending with "Return of the Jedi" (Don't pay attention to the order in which these movies came out, that's just a mess).
Disney XD had already green lit the series for five 22-minute episodes set to air sometime before the premiere of "Star Wars: The Force Awakens" on Dec. 18. CinemaBlend points out that it's possible "Lego Star Wars: Droid Tales" will be Disney's way of reintroducing both fans and novice children to the "Star Wars" universe. When George Lucas made the prequel movies years ago, knowledge of the previous "Star Wars" story wasn't exactly necessary. However, "The Force Awakens" will be the first direct sequel to the original late 1970s early 1980s trilogy. With Luke Skywalker (Mark Hamill), Harrison Ford (Han Solo) and Carrie Fisher (Princess Leia) returning in J.J. Abrams seventh movie installment, it's likely that the studio is hoping to use this cartoon to help people brush up on what they know from a galaxy far, far away.
However, as The Nerdist notes, it's very unlikely that any of the events in the cartoon will be part of the upcoming movie canon, despite taking place in the previous movie canon. After all, it'd be hard to force movie audiences to accept that their favorite characters have also existed as Legos.
© Copyright IBTimes 2023. All rights reserved.
FOLLOW MORE IBT NEWS ON THE BELOW CHANNELS