Starving Dog Chews Its Own Tail After Being Locked In A Kennel For Days
KEY POINTS
Rodney was found emaciated with its tail partly chewed
Its tail had to be amputated halfway due to the damage caused by Rodney
The canine has been nursed back to full health
A starving dog that was locked in a kennel and left alone for days ended up chewing its own tail, possibly to cope with the stress.
The ill-fated canine, Rodney, a lurcher cross was found in the backyard of its owner's house in Huyton, Liverpool in the United Kingdom, when an estate agent visited the property to carry out an eviction, Liverpool echo reported.
Cops and officials from the local council, who were accompanying the estate agent to the property, found Rodney inside the damp kennel emaciated, with its bones sticking out while its tail was partly chewed.
The estate agent informed the Royal Society For The Prevention Of Cruelty To Animals (RSPCA) about the finding. An animal rescuer from the organization responded to the house and brought the dog to the Greater Manchester Animal Hospital for treatment.
Rodney's tail had been left badly damaged due to the gnawing and its legs also developed sores as a result of the canine lying in the damp kennel for days on end.
It was estimated that Rodney had spent at least three weeks inside the kennel with its owner visiting irregularly to feed it.
Doctors had to amputate Rodney's tail halfway looking at the extent of the damage, but the canine could wag it anyway.
"Poor Rodney was so stressed with being left on his own for such long periods of time without interaction that he chewed his own tail and had to have it amputated halfway up. He now has half a tail but still enthusiastically wags it," the outlet quoted Alana Bibby, welfare team leader at RSPCA's Liverpool branch, as saying.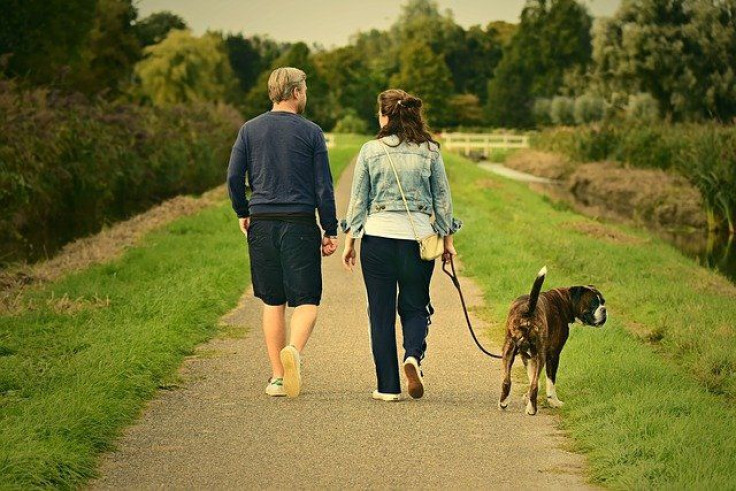 The dog is now in the care of RSPCA's Warrington, Halton, and St. Helen's branch, where it has been nursed back to full health. The staff has now put up the 3-year-old canine for adoption.
"Rodney is such a jolly and happy chap - you wouldn't know he had such a bad start in life," Bibby told Liverpool echo. "He has come on great in our care - and he loves people. He jumps up as if to say 'hug me' and most opportunities."