'Stay Home' Election Day Robocalls Started This Summer, Investigation Finds
Robocalls featuring a female voice advising people to stay home began in June but increased in frequency in the days leading up to Election Day, a telecommunications company revealed.
"Hello, this is just a test call," a female robocall voice states. "Time to stay home. Stay safe and stay home."
YouMail, a telecommunications service company, said it found the calls began during the summer but have since escalated. Those calls went out to about 90% of all area codes in the U.S.
"This call has been going on since June and peaking before the election, with 10 million plus calls in October alone," a statement on the company's website reads.
The statement continued that it was unclear if the calls were meant to intimidate voters or to run some sort of interference in the campaign, but it definitely looks suspicious.
"We don't know for sure that this is election related, though with the 'stay home' messaging that is certainly a possibility," YouMail CEO Alex Quilici was quoted by the Bloomberg news service as saying.
On Tuesday, New York Attorney General Letitia James said her office opened an investigation into the calls, suggesting it was part of a ploy to convince people to stay home on Election Day.
"Voting is a cornerstone of our democracy," she said in a statement. "Attempts to hinder voters from exercising their right to cast their ballots are disheartening, disturbing, and wrong. What's more is that it is illegal, and it will not be tolerated."
In Michigan, a battleground state that as of Wednesday was still too close to call, the situation appeared more toxic. Michigan Attorney General Dana Nessel said text messages went out to state residents telling them a "typographical error" meant people who wanted to vote for former U.S. Vice President Joe Biden had to instead pick President Donald Trump and vice versa. Nessel's office said the information was attributed to the " Federal Bureau of Investigation," according to reporting from The Washington Post.
Nessel added that some robocalls wrongly told some state residents to vote Wednesday, rather than on Election Day on Tuesday, because of long lines at voting centers.
"Obviously this is FALSE and an effort to suppress the vote," she stated through her personal Twitter account.
A statement from the FBI carried by The Associated Press says the agency is aware of the issue, but offered few specifics. The Department of Homeland Security added this was a relatively common occurrence during an election.
This is not the first time Michigan was the target of a misinformation campaign. Two men, Jacob Wohl and Jack Burkman, face four felony counts for robocalls telling Michigan voters that casting a ballot by mail could result in warrants or "mandatory vaccines."
The charges carry a maximum sentence of 24 years in prison.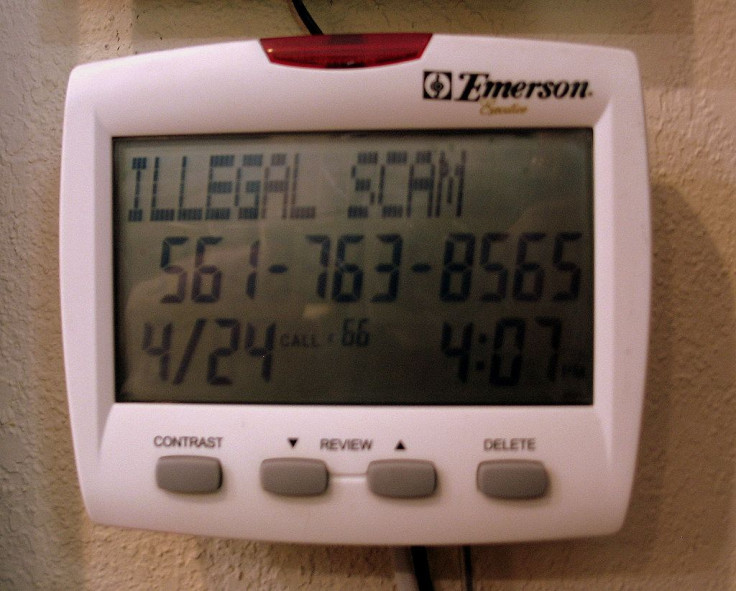 © Copyright IBTimes 2023. All rights reserved.