Stephen Colbert Is The Frontrunner To Succeed David Letterman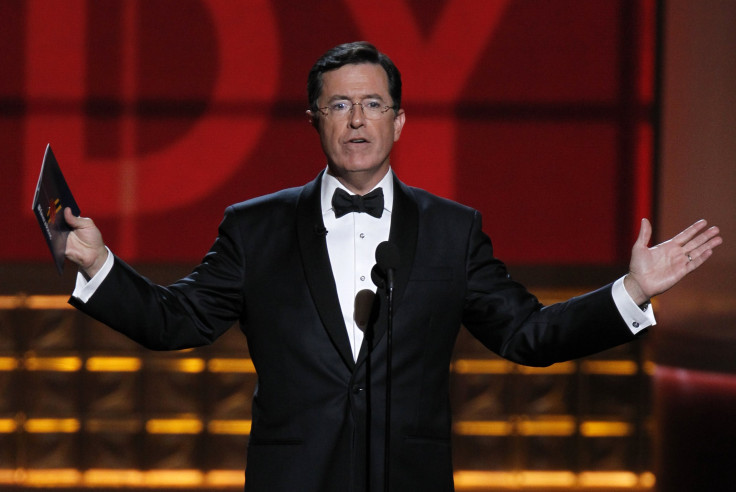 The moment news broke that David Letterman was calling it quits as the host of 'The Late Show,' speculation about who would be his replacement began. Dozens of names have been brought up, but Mashable claims Stephen Colbert is CBS's top choice.
According to Mashable's source, Colbert would play himself, not the ultra-conservative parody character he plays on The Colbert Report, which is nearing its 10th year.
Colbert is not only a top choice, but he's interested in the job himself. He talked with network executives in the last year, when Letterman was deliberating about retiring or signing up for the extension he now has until 2015.
Colbert's contract with Comedy Central ends this year, so the timing may be just right for him to step over to CBS and take the network into a new era of late night.
With Jay Leno and Letterman gone, and Jimmy Fallon and Seth Meyers in, it's clear we're in the middle of the changing of the late-night guard. Out go the long-time hosts who brought us through the 90s and the aughts. CBS might want to go with someone who can take them into the next couple of decades, someone who can appeal to the millennial and even younger demographic (and their offbeat sense of humor).
The Daily Dot would rather see some much-needed diversity come to the late-night scene and listed 10 comedians "who aren't white dudes" to host The Late Show. Some names they cite are Amy Poehler, Tina Fey, Hannibal Buress and Aziz Ansari.
It's hard not to love Colbert and wish him the best, but there's no doubt some devout 'Colbert Report' fans will be a little disappointed if their idol departs for the big time.
Apparently Colbert wasn't the only Daily Show alum to be approached for late-night gigs. CBS approached John Oliver to host the Late Late Show if Craig Ferguson decides to leave. Oliver took over for Jon Stewart (who was himself approached for The Late Show) when he left to direct his first film.
Whoever CBS may be talking to, we all know who the real perfect replacement is:
© Copyright IBTimes 2023. All rights reserved.