Is Steve Carell Returning For A Cameo On 'The Office' Series Finale? Sources Point To Yes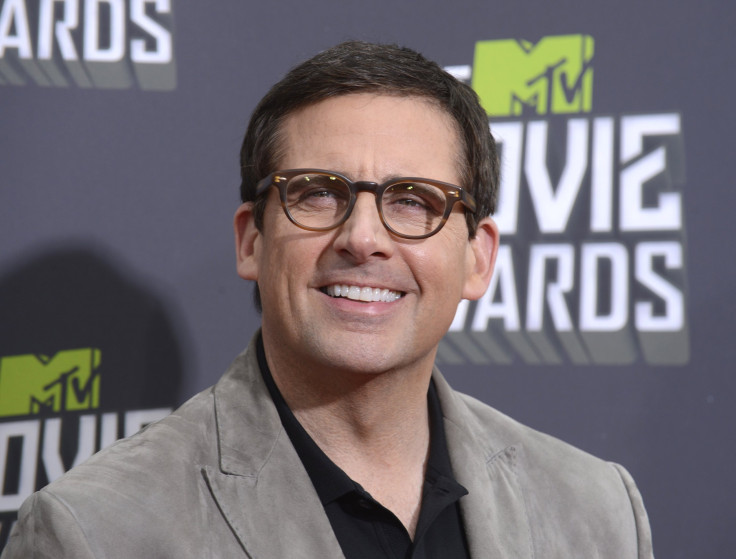 While various news outlets have reported that Steve Carell, the former star of "The Office," will not appear on the final episode, new reports suggest that Dunder Mifflin's most famous branch manager might just make a cameo appearance on the series finale of the mockumentary sitcom.
According to TVLine, a source close to Carell and "The Office" production team has confirmed that he is returning to make a very small cameo appearance in the show's season finale, despite reports to the contrary.
Given that Carell recently made an appearance at "The Office" wrap party in Scranton, Pa., and was reportedly on set the day the final episode was filmed, it seems entirely possible that Carell might play the lovably doofy Michael Scott one last time.
Still, there's no official word that Carell is returning to make an appearance in "The Office" series finale, and producers have gone to great lengths to quell the rumors of a Carell cameo.
Last week, "Office" creator and executive producer Greg Daniels told Reuters reporters over a conference call that the show's seventh season goodbye to Steve Carell's Michael Scott character was the best possible ending point for the character.
"I think Steve felt, and I agree, that the 'Goodbye, Michael' episode was his goodbye and he didn't want to overshadow the ending that all the other characters deserved," Daniels said.
But Daniels didn't specifically rule out the idea of a Steve Carell cameo.
While Carell has not been confirmed for the series finale of "The Office," plenty of other stars are confirmed to make the hourlong finale a special event. Along with returning former "Office" cast members B.J. Novak and Mindy Kaling, actors Joan Cusack, Ed Begley Jr. and Malcolm Barrett have been confirmed as guest stars.
What else can fans expect on "The Office" series finale? For one, a resolution to the long-running Jim and Pam storyline. For years, the fan-favorite couple has been happily married, but the show's ninth season had them teetering on the brink of divorce as Jim took another job in Philadelphia. Daniels assured reporters that this storyline would be wrapped up nicely in time for the finale.
"My hope is that people will treat the last several episodes as the finale and not force us to do everything in the last episode. We didn't want there to be such anxiety over Jim and Pam that you could think of nothing else in the last episode," Daniels told Reuters.
The series finale of "The Office" airs on Thursday, May 16, at 9 p.m. EDT on NBC.
© Copyright IBTimes 2022. All rights reserved.
FOLLOW MORE IBT NEWS ON THE BELOW CHANNELS