Steven Taylor Update: California Police Officer Charged With Voluntary Manslaughter In Fatal Walmart Shooting
KEY POINTS
Steven Taylor was killed in an encounter at a Walmart store on April 18
Police responded to the store after receiving information that Taylor was attempting to shoplift
His death caused public outrage
An officer with the San Leandro Police Department, California, was charged with voluntary manslaughter in connection with the fatal shooting of a man inside a Walmart store.
Police arrived at the store on April 18 after receiving information that a man, identified as 33-year-old Steven Demarco Taylor, was attempting to leave the store without paying for things. When the officers arrived, they allegedly found Taylor waving a baseball bat inside the store.
Bodycam footage shows the officers repeatedly asking him to put down the bat. When he refuses, one of the officers, identified as Jason Fletcher, uses a Taser on him. When Taylor continues to move toward the officer, he fires his gun, hitting Taylor in the chest. After Taylor drops the bat, another officer deploys a Taser. He was later declared dead. The incident caused public outrage.
"We know this incident has garnered much attention in our community, and that's why we're releasing this video now, before the investigation is complete so that we can provide as much information as possible to our community as the process continues," said San Leandro Police Chief Jeff Tudor had said after the footage was released.
On Wednesday, Alameda County District Attorney Nancy E. O'Malley announced that the officer was charged.
"A thorough review of the statements of witnesses and involved police officers, physical evidence and the review of multiple videos of the shooting shows that at the time of the shooting it was not reasonable to conclude Mr. Taylor posed an imminent threat of death or great bodily injury to Officer Fletcher or to anyone else in the store. I believe Officer Fletcher's actions, coupled with his failure to attempt other de-escalation options rendered his use of deadly force unreasonable and a violation of Penal Code Section 192(a), Voluntary Manslaughter," O'Malley said in a statement.
The officer is scheduled to be arraigned on Sept.15.
Following the announcement of the charges, Tudor issued a statement saying, "As the Police Chief of San Leandro, I know the loss of Steven Taylor has deeply affected this community. Today, the District Attorney has charged Officer Jason Fletcher with voluntary manslaughter. It is important that we allow the judicial process to take its course. I will refer all questions to the District Attorney's Office."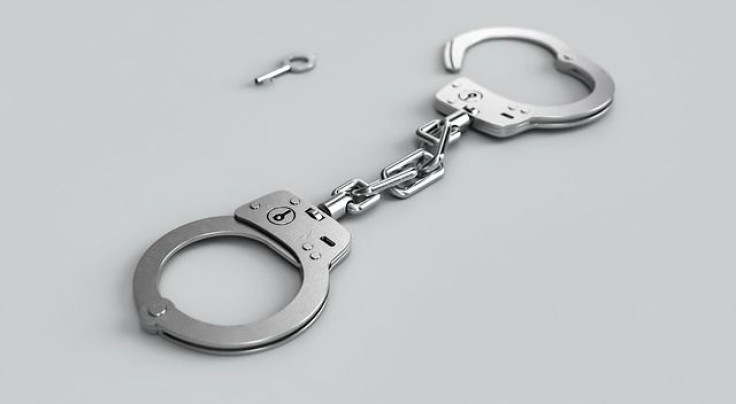 © Copyright IBTimes 2023. All rights reserved.