'Stitchers' Season 3 Spoilers: What Will Happen To Kirsten, Cameron Now That Mama Clark Is Alive?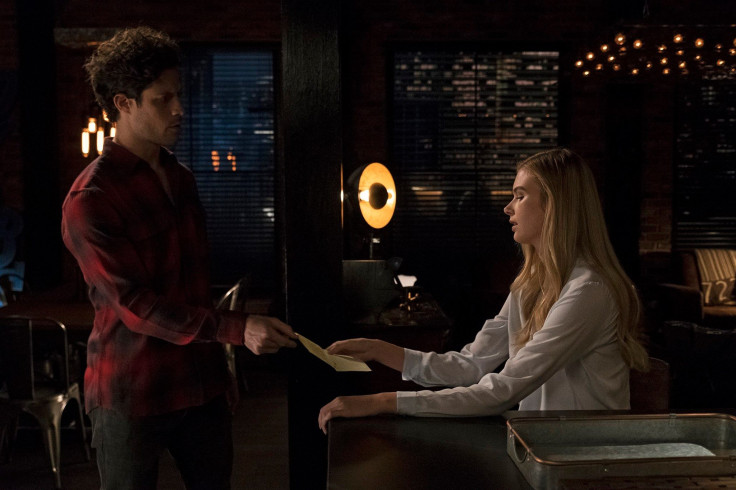 "Stitchers" Season 3 premiered on Monday night with a shocking revelation: Kirsten's (Emma Ishta) mom is still alive.
In "Out of the Shadows," Kirsten also learned that her mom's brain evolved as part of Project Grasshopper, and Blair (John Billingsley) wants to find her so he could figure out a way to take her down. This season, Kirsten will go in search for her missing mom, so that she can stop Blair from killing her. Several years ago, Kirsten's dad killed Blair's son so the villainous character wants to take revenge by getting rid of the lead character's mom.
Read: Camille, Amanda to become first lesbian couple in "Stitchers" Season 3?
While speaking with TV Line, showrunner Jeffrey Alan Schecter explained how Kirsten's mom's arrival will impact the former's relationship with Cameron (Kyle Harris). The exec also confirmed that Kirsten tracking down her mom is what Season 3 will be mostly focused on. "Everybody has a vested interest in keeping her mom alive and stitching into her – but can they perfect their stitching technology quickly enough for Kirsten to finish the rescue mission she started with her dad when she was a little kid?" he said.
Schecter added that "Stitchers" Season 3 will be entering a "warrior phase" wherein Kirsten and her friends have come to realize the importance of becoming a family and fighting for each other.
Talking about Kirsten and Cameron's relationship, Schecter said that the two will not immediately focus on becoming a couple. After all, Kirsten has other more important things to do in relation to her mom. Cameron, on the other hand, may no longer be in a relationship with Nina (Jasmin Savoy Brown), but he also respects the fact that Kirsten may need more time.
"There should seemingly be nothing stopping them from being together now, but it turns out there's a very compelling thing that keeps them from acting on their relationship to the extent that they want to," he explained.
Whatever this compelling thing is will be revealed in the upcoming episodes.
Meanwhile, Harris and Ishta also spoke with Entertainment Weekly about Kirsten and Cameron's fate. According to the former, the two characters will share a kiss and engage in something more in the upcoming episodes. "It's all about Camsten this season. All bets are off," Ishta said.
"Stitchers" Season 3 airs Mondays at 9 p.m. EDT on Freeform.
© Copyright IBTimes 2022. All rights reserved.
FOLLOW MORE IBT NEWS ON THE BELOW CHANNELS