Stock Futures Fall as Europe Worries Resurface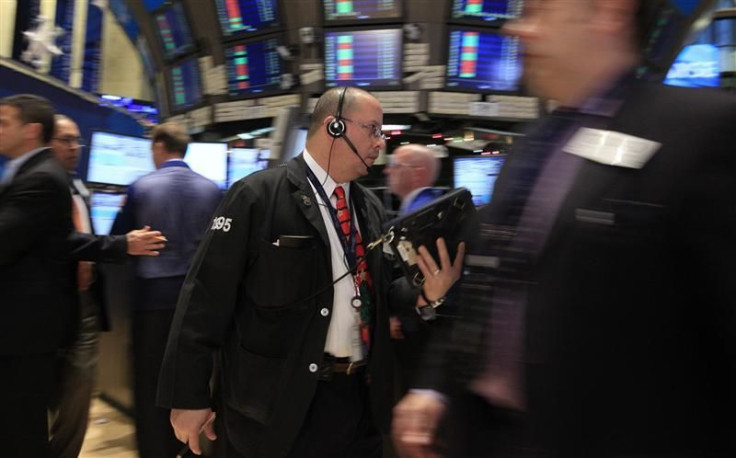 (REUTERS) -- Stock index futures fell on Wednesday after a sharp market rally in the previous session, as investors focused again on Europe's debt problems.
* Shares of European banks dropped on concerns a tight credit market will make it expensive for them to raise capital and for Eurozone countries to refinance debt.
* Italy's biggest bank UniCredit sank nearly 10 percent after it priced a 7.5 billion euro ($9.8 billion) capital hike at a 43 percent discount.
* In a sign of how wary European banks are of lending to each other, commercial lenders' overnight deposits at the European Central Bank hit a new record high of 453 billion euros, data showed.
* A huge sovereign refinancing cycle is kicking off in the Eurozone in the first quarter, with traders worried that debt-laden countries such as Italy and Spain may have to pay high prices to meet their needs.
* On the U.S. macro front, investors awaited November factory orders at 10 a.m. EST, with economists in a Reuters survey expecting a rise of 1.7 percent, compared with a 0.4 percent drop in October.
* The U.S. Federal Reserve, in a move that could push back expectations of when near-zero U.S. interest rates will rise, will begin publishing its policymakers' forecasts for borrowing costs.
* S&P 500 futures fell 3.6 points and were below fair value, a formula that evaluates pricing by taking into account interest rates, dividends and time to expiration on the contract. Dow Jones industrial average futures lost 28 points, and Nasdaq 100 futures added 0.25 point.
* Republican presidential candidate Mitt Romney squeaked out a victory in Iowa's first-in-the-nation nominating contest on Tuesday as former senator Rick Santorum rode lingering conservative unease to a surprise second-place finish.
* Exxon Mobil Corp. is in talks to sell most of its 50 percent stake in TonenGeneral Sekiyu and unload other assets in Japan in a deal that could be worth as much as $5 billion, sources said.
* Eastman Kodak Co. may be kicked off the New York Stock Exchange if it cannot boost its share price over the next six months.
* U.S. investors pushed shares higher on Tuesday to begin the new year, with the broad S&P 500 index closing at its highest since late October.
(Reporting By Angela Moon; editing by Jeffrey Benkoe)
© Copyright Thomson Reuters 2023. All rights reserved.