Stocks Recoup Losses: Daily Markets Wrap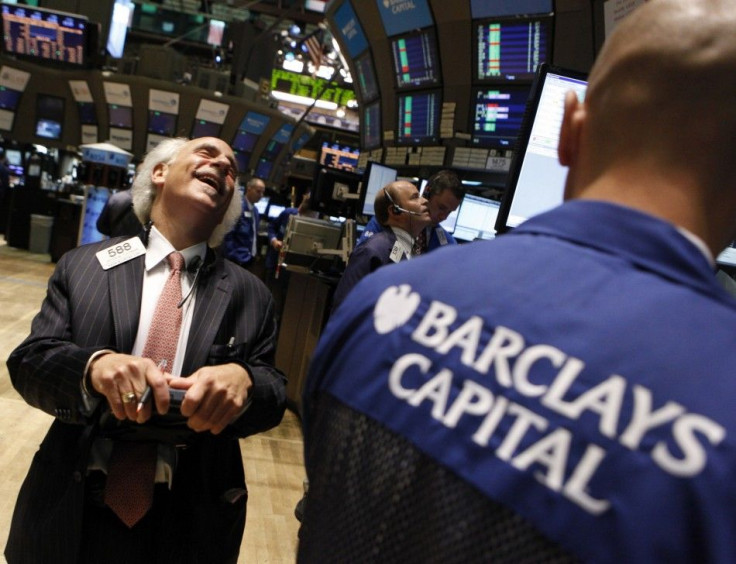 Stocks popped Wednesday on both sides of the Atlantic, one day after their worst loss of the year, on easing euro zone worries and hopes for a better-than-expected earnings season.
Investors welcomed the declining yields on Spanish and Italian bonds. Borrowing costs for Spain edged down to 5.87 percent after nearly reaching 6 percent Tuesday, while Italian 10-year yields fell to 5.51 percent from 5.69.
U.S. import prices advanced a larger-than-expected 1.3 percent in March, while the country's deficit shrank in the first half of fiscal 2012. The Federal Reserve said in its April Beige Book that the U.S. economic activity continued to expand at a modest to moderate pace.
Alcoa Inc. (NYSE: AA) was the biggest advancer among Dow components, soaring 6.22 percent after it posted a surprise first-quarter profit, lifting optimism about this season's corporate earnings.
In contrast, the U.S.-listed shares of Finnish phone maker Nokia Corporation (NYSE: NOK) plunged 15.71 percent to $4.24 a share, its lowest level since 1997, after Nokia warned that heavy competition would hit its first-quarter earnings.
Stocks. The benchmark S&P 500 index rose 10.28 points, to 1,368.87. The Dow Jones Industrial Average climbed 91.05 points, to 12,806.98, and the tech-heavy Nasdaq gained 25.24 points, to 3,016.46. Asian bourses ended mostly lower in response to U.S. losses Tuesday, while European stocks rose broadly.
Bonds. Treasury prices gave back some of the prior session's rally, pushing yields on the 10-year notes to 2.03 percent from Tuesday's 1.99 percent - the first time the yield on the benchmark security closed below 2 percent since March 7.
Currencies. The U.S. dollar fell against the euro, but rose against the Japanese yen. The ICE dollar index, which measures the greenback against a basket of six currencies, declined to 79.78. The Indian rupee gained, while the Swiss franc and Brazilian real declined.
Commodities. Precious metals had a dull day. Gold futures for June delivery edged 40 cents lower to settle at $1,660.30 an ounce, while silver declined 16 cents to $31.52 an ounce. Natural gas fell below $2 for the first time since January 2002, while crude oil bounced off multi-week lows, settling at $103.06 a barrel.
© Copyright IBTimes 2023. All rights reserved.