Stolen Acid Poured On Slides At Playground; 2 Children Suffer Burn-Like Injuries
KEY POINTS
Authorities were performing forensic and fingerprint analysis to identify perpetrators
The perpetrators may have also suffered acid burns to their hands or arms
Multiple agencies have joined the ongoing investigation
Two children suffered "burn-like injuries" at a western Massachusetts playground after a group of unidentified individuals poured chemicals on three slides.
Longmeadow Fire and Police were dispatched to a local playground at around 9:40 a.m. Sunday on reports of a suspicious substance on the slides. At the same time, emergency responders were dispatched to a residence on reports of two children suffering burn-like injuries after leaving the park, CBS News reported.
Firefighters later determined that the suspicious substance was muriatic acid, which had been poured on at least three slides at the playground, the fire department said in a press release.
Muriatic acid is typically used to balance pH levels in a pool and in certain cleaning applications.
Initial investigation revealed that a group broke into the pump room in the basement of the pool building at the park and stole the acid, which was later poured on the three slides, according to WPRI.
"Two fences had been climbed and a cover to a ventilation shaft was torn off," the fire department added. "The perpetrators entered the room through the ventilation shaft."
Authorities were performing forensic and fingerprint analysis to identify the perpetrators.
"The Mass State Police crime lab gathered several items of evidence. Additional evidence was gathered and has been sent to the crime lab for forensic analysis and finger printing," the fire department also said. "The pool chemicals had been stored properly in a secured area."
Officials suspect that the perpetrators may have also suffered acid burns to their hands or arms and clothing while retrieving the muriatic acid from the room.
Meanwhile, a specialty contractor has been hired to clean the playground, and the area will remain fenced off out of caution until the authorities determine the next step.
"It's very concerning. ... It's a playground. Kids are there. We play baseball games, there's a little Mr. Potato Head over there, so it's kids all around there. It's scary," Longmeadow parent Mike Wing told WPRI.
Multiple agencies, including the Massachusetts Department of Fire Service Hazardous Material Response Team and Mass State Police Crime Lab Team are part of the ongoing investigation, as per the press release.
No suspects have been identified by the authorities as of now. Anyone with information or security camera footage from the area has been requested to come forward.
"We are asking the public for their help in this matter," the fire department said further. "If you noticed any suspicious activity Saturday night in or around the park please call Longmeadow Police. If you know of someone with new burns to their hands or arms or may have had burned clothing, please also notify Longmeadow Police."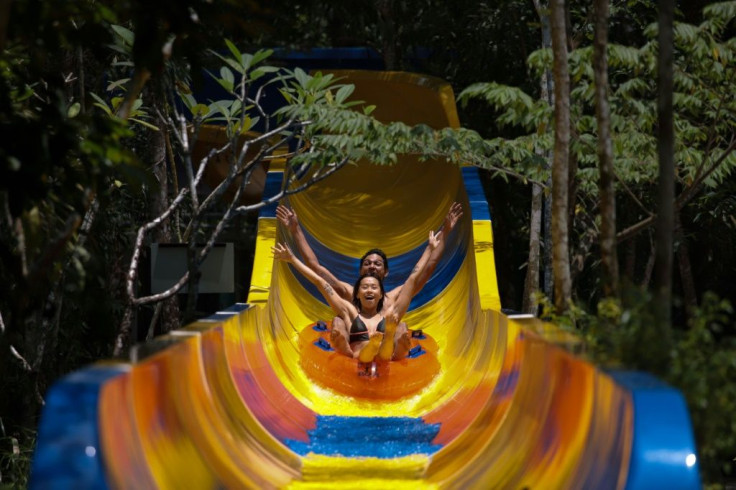 © Copyright IBTimes 2023. All rights reserved.