Storm Julia Threatens Flooding In Coastal South Carolina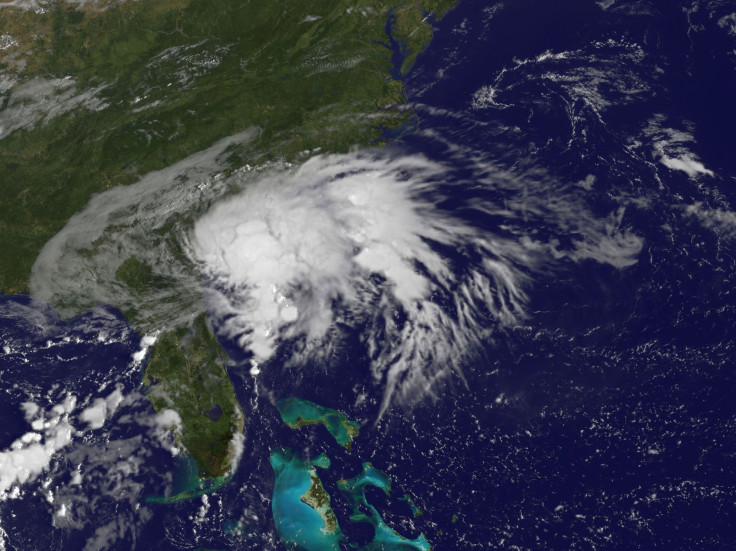 Tropical Storm Julia dumped heavy rain on Georgia and threatened flooding in parts of South Carolina on Thursday as it meandered north along the U.S. Southeast coast, the National Hurricane Center said.
The storm, after drifting along coastal Georgia, had gusting winds around 40 mph (65 kph) with higher blasts. Heavy rain combined with high tides raised concerns of flooding in downtown Charleston, South Carolina, and other coastal parts of the state into Thursday morning, forecasters said.
Some residents were offered sandbags to prepare.
Julia, the 10th named storm of the 2016 Atlantic hurricane season, could strengthen slightly over the next two days as it moves northeast at 5 mph (7 kph) just off the U.S coast, the Miami-based hurricane center said.
At 12 a.m. local time on Thursday, Julia was about 50 miles (80 km) east-southeast of Charleston, the center said.
Northeast Florida had earlier felt the storm's strong blasts and bands of rain after it came ashore late on Tuesday around Cape Canaveral, forecasters said.
The National Weather Service in Jacksonville, Florida, whose coverage area includes southeastern Georgia, had received reports of toppled trees, but not significant structural damage as of Wednesday morning, meteorologist Scott Cordero said.
The hurricane center on Wednesday also began tracking a tropical depression near the Cabo Verde Islands off West Africa that was expected to become a tropical storm later in the day or Thursday. On its forecasted track, the system would remain far away from the coastal United States through early next week.
© Copyright Thomson Reuters 2023. All rights reserved.