The Story Behind David Bowie's Ziggy Stardust Haircut, A Radical Red Revolution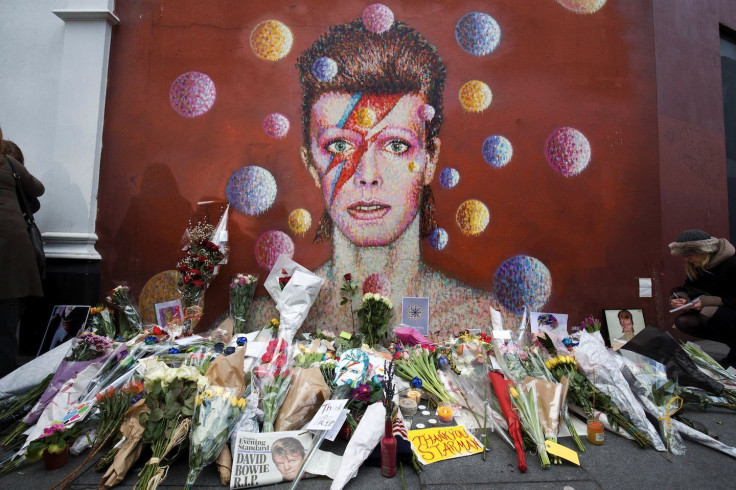 Suzi Ronson was a restless youth. As a 21-year-old hairdresser in the early 1970s, she worked at a neighborhood hair salon in the London borough of Bromley, but she had her sights on bigger things. Like many youngsters at the time, she was drawn toward the music business, but rock 'n' roll was not exactly easy to break into.
Fate intervened in late 1971 in the form of Peggy Jones, one of Ronson's regular customers, whose son David was a local musician in need of a hairstylist. In fact, David Jones was none other than David Bowie, then a rising young performer who had already enjoyed a modicum of success, but who hadn't yet set the world ablaze as a bona fide star. At the request of Bowie's wife, Ronson (then Suzi Fussey) visited the Bowies' home in Beckenham to have a go at Bowie's locks. The rest is pop-culture history.
"We looked through magazines, talked about hair and style and everything, and I ended up cutting his hair off," Ronson told International Business Times.
She didn't know it yet, but with those historic snips, Ronson would help create one of the era-defining looks of the 1970s. David Bowie's now-iconic bright red mane became a trademark for his Ziggy Stardust alter-ego, the fictional character at the center of his ambitious concept album "The Rise and Fall of Ziggy Stardust and the Spiders From Mars." Released by RCA Records in 1972, the album catapulted Bowie to stardom and ushered in the age of glam rock that would change pop music.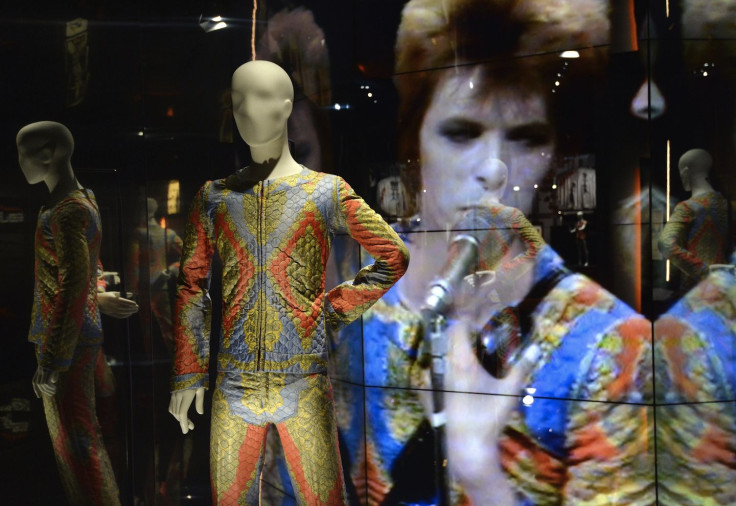 Bowie's death at the age of 69 last week has sparked an outpouring of tributes and ruminations on his career, which spanned almost a half century and included innumerable musical and stylistic incarnations. But it's hard to overstate the special influence of Ziggy Stardust, the androgynous alien rock star who comes to earth with a message of hope only to be consumed by fame and excess. Bowie channeled his own bisexuality through the character and in the process challenged society's ideas about gender identity. Ziggy's appearance was a watershed moment in fashion, marking a shift away from the long hair, jeans and love beads of the 1960s.
"We were still lingering in hippiedom here," Ronson recalled. "Marc Bolan [of T. Rex] was definitely a change — he put a little glitter on his cheeks and started wearing makeup. But David took it to a completely different level."
The Ziggy haircut was inspired by a magazine photo featuring a model at a photo shoot by Kansai Yamamoto, the designer who would eventually create costumes for Bowie. As Ronson tells it, Bowie was searching intently for something different, an entirely new look. Although the haircut would be a drastic departure from the long hair most rock stars wore at the time, Ronson said she knew instantly that Bowie could pull it off.
"I was completely excited about it," she said. "Remember, I'm looking at a tall thin man, with a long neck, white skin, blue eyes, and very androgynous-looking. He was the perfect person to do this kind of style. Most blokes, you know, they were kind of hairy. It wouldn't work."
The hairstyle took a little time to perfect, however. After the initial cut, Ronson said she took samples of Bowie's hair back to her salon to experiment with color treatments before settling on the flame red. And getting it to stick up was no easy task. Ronson ultimately discovered a product called Gard, an anti-dandruff treatment, helped to stiffen his hair if it was properly set and dried.
"If you look at the 'Ziggy Stardust' album cover, it's not really sticking up because I hadn't really figured out the setting lotion yet," Ronson said.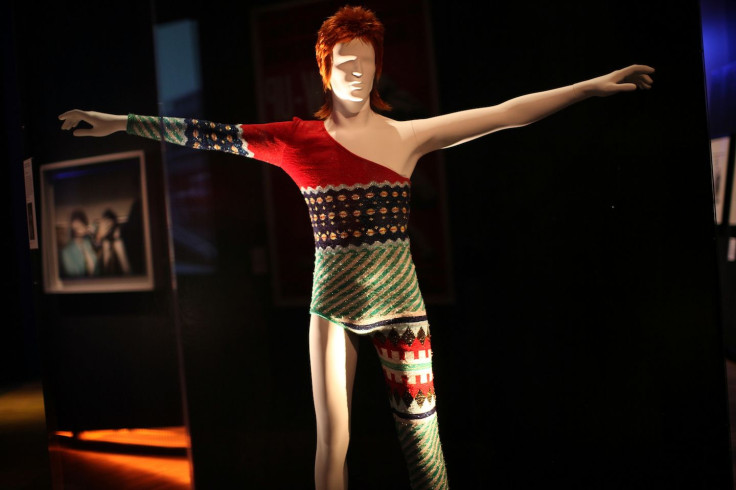 Ronson was a pioneer in her own right. At the time, women stylists generally did not cut men's hair, and the music business was very much a boys' club. But Ronson skillfully parlayed the Ziggy Stardust haircut into a full-time job as the band's hairstylist and wardrobe assistant. It was no accident the look required constant maintenance, making Ronson an invaluable asset once the album became a runaway success.
"I knew if I created something that needed touching up every two or three weeks, I was in," she said. "I would go with them on tour. I saw the danger of being someone's wife or girlfriend. They got left behind. I wanted to be on the bus, not waving at it."
Ronson toured with Bowie and the band 1971-73 in the U.K., Japan and the United States. It was the quintessential 1970s rock 'n' roll lifestyle, and Ronson said she loved every minute of it. She affectionately describes long sleepless nights fixing ill-fitting costumes or scrambling to replace accessories that Bowie would impulsively hurl into the audience. "I was 21; nothing bothered me," she said.
Ronson married Mick Ronson, Bowie's guitarist, who was the musical force behind the Spiders From Mars, and who is often cited among the best rock guitarists in history. Mick died of liver cancer in 1993 at the age of 46.
More than four decades after Ziggy Stardust, Ronson says she is still amazed that the style wielded so much influence, even as Bowie's post-Ziggy career became defined by consistent change. Ronson said it took her and Mick a long time to understand why Bowie broke up the Spiders From Mars when things were going so well, but in hindsight she realizes how much foresight the move actually took.
"I think he was terrified of getting stuck with being Ziggy for the rest of his career," she said. "In retrospect, he was really smart. Always leave them wanting something more."
Christopher Zara covers media and culture. News tips? Email me. Follow me on Twitter @christopherzara
FOR FREE to continue reading
✔️ Unlock the full content of International Business Times UK for free
offer available for a limited time only
✔️ Easily manage your Newsletters subscriptions and save your favourite articles
✔️ No payment method required
Already have an account?
Log in
© Copyright IBTimes 2023. All rights reserved.