The Story of Huupe's CTO Dan Hayes and How He is Helping Huupe Revolutionize the World of Basketball
While successful companies hire well-rounded employees who are typically already self-starters, the most successful companies cultivate a company culture that helps employees perform at their highest level and grow into the leaders the company truly needs. Experts note that businesses that focus on cultivating a supportive and educational company culture do not only retain employees at a higher rate, but they outperform the market. Additionally, the best entrepreneurs understand that a company's culture needs to be built from the top-down as well as from the bottom up. This means that the best CEOs do not only lead by example, but they also make sure to hire a team of individuals with a diverse set of opinions, who are united under a single purpose, open to feedback, and highly communicative. One of the most important yet overlooked skills that a leader can have is the ability to construct a team of leaders.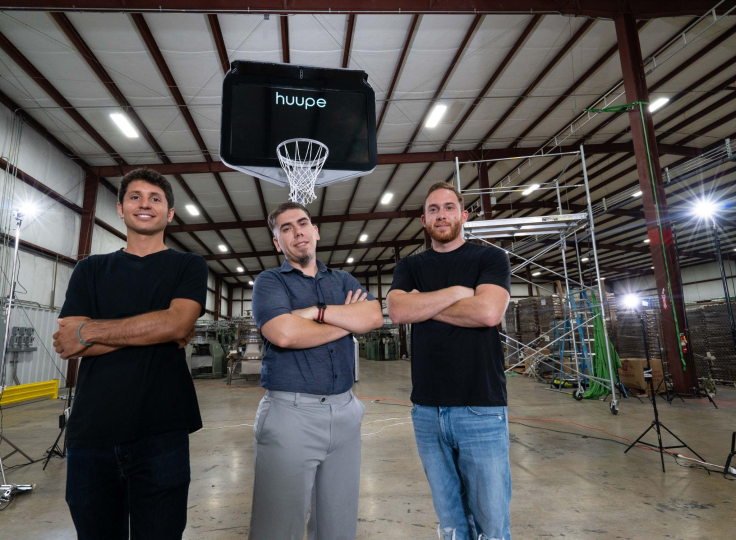 Enter Dan Hayes, Huupe's CTO and "man behind the tech". Hayes is the perfect match for Huupe – a highly skilled software developer with over 10 years of experience in a multitude of various tech roles at some of the biggest companies in the world, who also shares a passion for gaming and is excited by the prospect of connecting humans around the world through a brand new way to game that is the very essence of what Huupe is all about. In addition to Hayes' versatile technological prowess, Hayes seems to be even more interesting on a personal level. Hayes approaches technology as a larger part of life. In fact, his intellectual curiosity and diversity enable him to come up with more creative solutions for the technological challenges presented as CTO of Huupe. Inspired by Steve Wozniack's infinite inquisitiveness and ability to dissect a problem, Hayes aspires to be a jazz musician of technology -- learning all of the nuances and rules of computer science to creatively manipulate them to arrive at truly novel songs and solutions.
Throughout his life, Hayes has gone through many personal and professional phases, all of which have made him the man he is today. Originally from Billings, Montana, Hayes moved to Milwaukee, Wisconsin when he was 11. In the latter half of his high school career, Hayes fell in love with theater and music. In fact, as a part of a choral group, he performed at Carnegie Hall, one of the National Concert Halls in London as well as the famous Canterbury Cathedral. After high school, Hayes did not go to college directly. He continued to lean into music while making money on the side installing tubular skylights on people's roofs. As if singing choir and doing physical labor did not display his intellectual curiosity enough, after saving up enough money, Hayes bought a motorcycle.
A week after picking up the motorcycle, Hayes took his copy of the "Zen and Art of Motorcycle Maintenance" and embarked on a three-month solo journey down the pacific coast, from Oregon and back. Hayes cannot express how intense and powerful this experience was. Before learning what meditation was, Hayes found himself in meditative experiences alone on the open road for 8-10 hours a day. The experience was as physically demanding as it was mentally demanding, riding at 80 mph with the pavement inches below his feet, even less when turning. Drawing on childhood camping experiences, Hayes never slept in a hotel during the entire expedition. During this formative trip on the road, alone with just his motorcycle, Hayes would sleep in campgrounds when he could, but sometimes had to settle for the rest o the side of the road. This experience did not only connect Hayes deeper to nature, but it changed him as a person — making Hayes more secure in himself, more curious for adventure, and more confident in his ability to weather any storm, both literally and figuratively.
In addition to re-invigorating his personal joie de vivre, these experiences taught Hayes the value of working with a team as well as how to truly become self-sufficient. Most importantly, however, these experiences taught Hayes how to set a goal, go after it (despite not knowing how it will turn out), and accomplish it.
These skills have proved to be essential to his success in technology and startups. These experiences also led him to his recent emphasis on stoicism. Through lived experience, Hayes understands the tenets of stoicism to be true; as there are many variables in life that are not up to you and since there will always be new tasks and disturbances that get thrown on your plate, one must train the mind to stay unaffected, take reality for what it is, and adjust to any situation in order to find a solution. In addition to life, these truths are important to remember when working at a fast-paced startup where new challenges present themselves every day. Hayes' ability to implement the truths of stoicism into his professional disposition as well as into the company's culture has been greatly beneficial to both his own and Huupe's success.
After his motorcycle journey, Hayes would go back to college and hone his technical skills. During his time at the University of Madison-Wisconsin, Hayes cites his most meaningful work to have been under many great mentors. Specifically, Hayes was lucky enough to work with revolutionary technology at the Laser Interferometer Gravitational-Wave Observatory (LIGO) helping detect cosmic gravitational waves. Interestingly enough, this technology enabled discoveries that went on to win the Nobel Prize in Physics. After his time at LIGO, Hayes would go on to work with college friends on a virtual reality gaming startup, developing a VR MMO RPG game. Before joining Huupe, Hayes worked with his brother on natural language machine learning technology as well.
Now, Hayes has focused all efforts on the building of Huupe - the world's first smart basketball hoop. Huupe is pairing innovative, market-disrupting technology with a love of basketball in order to create a revolutionary product that is capturing the hearts and minds of basketball players, coaches, and enthusiasts around the world. With the company's unique blend of a genuine passion for basketball, dedication to useful technology, and a commitment to company culture, Huupe is on the cusp of changing the sport for good.
Huupe not only allows basketball enthusiasts to engage with the sport they love in a completely new and interactive way, but it also gives them access to NBA-level training and analytics right in their driveway. With a weatherproof smart screen in place of a traditional backboard, Huupe's smart backboard allows basketball players to train with educational videos directly on the backboard, play with friends & compete with others from around the world. Furthermore, Huupe's incredible technology leverages the internet of things, computer vision, and machine learning to improve players' game with data analytics, dynamic form correction, and training suggestions. While Huupe was co-founded by two lifelong friends, Paul Anton and Lyth Saeed, Anton ultimately brought on Dan Hayes as the CTO to take the company's technology to the next level. Prototyping together for 3 years before putting a product to market, Anton, Saeed, and Hayes are proud of how their truly revolutionary product will democratize access to high-level basketball training and analytics for the world.
Now, as CTO of Huupe, Dan Hayes' work is the culmination of his personal and professional experiences. From those days on the open road on his motorcycle long ago where Hayes learned how to set a goal in something totally new and accomplish it, to later working in almost every tech role imaginable, Hayes might actually be the perfect CTO for the job, which according to Huupe CEO Paul Anton, will be the biggest challenge any of them have ever faced.
For more updates on Huupe, you can visit their website and follow Huupe on Instagram.
FOR FREE to continue reading
✔️ Unlock the full content of International Business Times UK for free
offer available for a limited time only
✔️ Easily manage your Newsletters subscriptions and save your favourite articles
✔️ No payment method required
Already have an account?
Log in