'The Strain' Season 3 To Feature Eph's Quest For 'Revenge,' Says Writer Chuck Hogan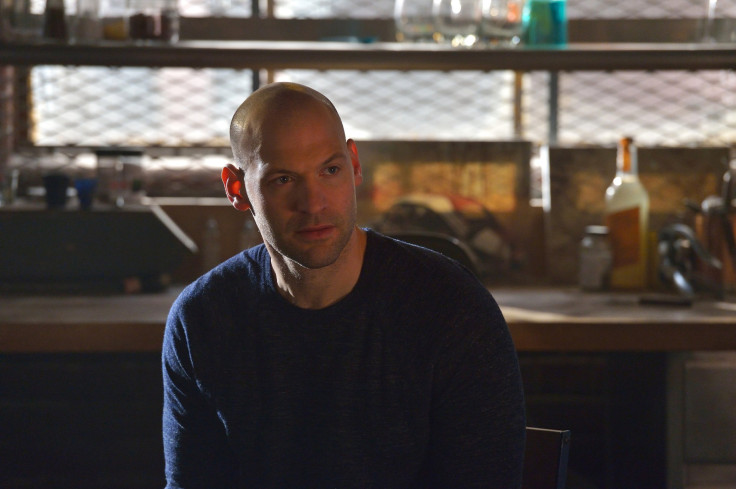 When FX's "The Strain" Season 2 came to an end last week, fans were shocked to see one of their favorite characters, Nora (Mia Maestro), killed in the season finale, "Night Train." This death shocked fans of the books, but showrunner Carlton Cuse and writer Chuck Hogan said the books are the books, and the show will get even more interesting in Season 3.
Cuse and Hogan spoke to International Business Times over a press call about what to expect in Season 3, the shift away from the books and what direction some of the characters will be heading in.
Based on "The Strain" books, Nora still had a big part to play and was a major character. The fact that she was killed marked a major shift away from the books, but Cuse and Hogan said they didn't go into this season thinking they had to separate from the original story.
"It's not what we were looking to do or felt that we needed to do. It was something that just came out of really thinking big about the story and what would really energize things going ahead," Hogan said. "One of my favorite parts about Season 2 was that Eph was more energized than he was in Season 1. I feel like the events of the final episode of Season 2 are going to push him even further in Season 3, and I'm really excited about where that's going."
Eph was left at a big turning point in his life when Season 2 ended. He had lost both women he loved, Zach was nowhere to be found, and he also didn't make it back to Washington, D.C., to get supplies for his bioweapon. However, Hogan said there's more to come with the bioweapon story line.
"That will be something that is ongoing. I think coming after this, Eph is going to be willing to do anything he can a) for revenge and b) to find out what happened to his son. So he's going to be on a tear in Season 3," Hogan explained.
Part of Eph's quest will be finding Zach and discovering why he walked away with Kelly. Eph warned Zach (Max Charles) all season long that Kelly (Natalie Brown) was not his mother anymore. Eph knows there's no saving her, but Zach refuses to let go of the idea that she's really gone.
This came through in the final moments of episode 13 when Zach turned his back on Nora and went back with his mother. Hogan said Zach knows what his mother is, but she's still around.
"I think he's aware of it, but at the same time she's not dead and she's not gone, she's still there and I think he sees a glimmer of his mother inside the creature. I think for a 12-year-old that's still a really powerful force, so he's really caught and in a hard place as far as that's concerned," Hogan said. "It's going to be interesting next season to see what happens. Can't say anymore, but we've come to a really interesting place and I think it's going to be good."
© Copyright IBTimes 2022. All rights reserved.
FOLLOW MORE IBT NEWS ON THE BELOW CHANNELS