Stranded Russian Ship In Antarctica: Australian Rescue Team Closing In On Trapped Vessel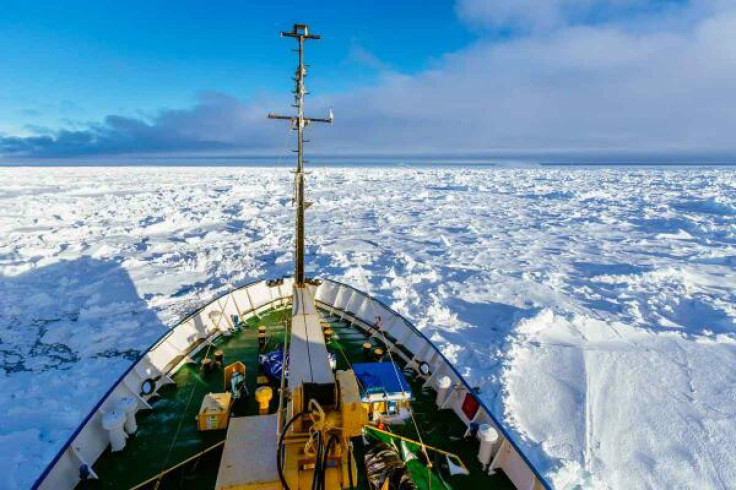 A Russian expedition vessel, the MV Akademic Shokalskiy, has been stranded in Antarctica since Dec. 25. The ship carrying 74 passengers may soon be freed as an Australian icebreaker, the Aurora Australis, is making its way to the location and is expected to reach the vessel by Midnight Australian Eastern Daylight Time, AEDT.
The MV Akademic Shokalskiy is carrying tourists and scholars exploring the Antarctic, led by Chris Turney, from the University of New South Wales, reports CNN. The vessel sent out a distress signal on Dec. 25 after it became trapped in ice up to three meters, 10 feet, thick. Despite the extreme cold, the passengers are safe and remain in good health. The ship is stranded 1,500 nautical miles south of Hobart, Tasmania.
Turney has provided updates via Twitter and hs also uploaded several videos on social media. On Twitter, the passengers and rescue mission has been using #spiritofmawson, in honor of Douglas Mawson, the famed Australian Antarctic explorer.
The Australian Maritime Safety Authority, AMSA, launched the Aurora Australis and has provided several updates on the icebreaker's progress. The first attempt to free the MV Akademic Shokalskiy was made by a Chinese icebreaker, the Xue Long, but the vessel could not break through the thick ice in the surrounding area, reports CNN.
The Xue Long was able to get as close as six-and-a-half nautical miles of the stranded ship, reports Agence France-Presse, AFP. The Chinese icebreaker, known as Snow Dragon, is equipped with a helicopter and remains in the area to assist with any rescue mission. In the last update from the Aurora Australis, the icebreaker was 80 nautical miles from the Russian ship.
The expedition began on Nov. 26 and the Spirit of Mawson was in its second leg, which began on Dec. 8. The Spirit of Mawson expedition itinerary included an analysis of the seal population in the Southern Ocean as well as an assessment of climate change impact on the subantarctic islands.
In the last blog update of the Spirit of Mawson, Turney explained how the ship got trapped in ice. "Unfortunately proceeding north we found our path blocked by ice pushed in by an increasingly strong southeasterly wind. On Christmas Eve we realized we could not get through, in spite of being just 2 nautical miles from open water," said Turney.
Turney posted an image on Twitter on Dec. 28 that revealed cracks in the ice surround the vessel and the professor was optimistic about the Aurora Australis' chances to break through.
© Copyright IBTimes 2023. All rights reserved.