'Stranger Things' Season 2 Spoilers: Will Eleven Return Next Season? Creators Dish On Plot, New Characters And Upside Down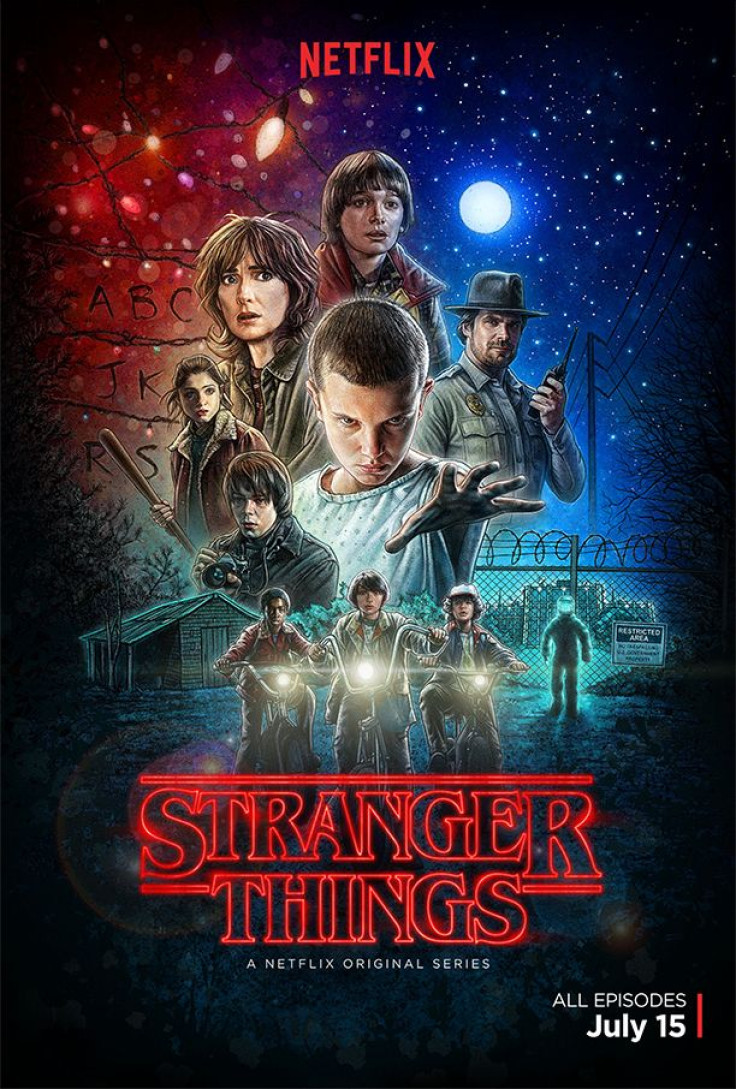 "Stranger Things" Season 2 has officially been greenlit by Netflix!
The sci-fi-fantasy-horror series has been generated a lot of buzz since it debuted on Netflix in July. For those who can't wait to find out what happens next season, "Stranger Things" co-creators Ross and Matt Duffer recently shared some Season 2 tidbits during an interview with Entertainment Weekly.
In the interview, the Duffer brothers shared that they don't have any plans to make "Stranger Things" an anthology, though they did briefly consider flashing forward to a different decade. But they confirmed that Season 2 will still be set in 1984, so fans can look forward to seeing Mike (Finn Wolfhard), Joyce (Winona Ryder), Dustin (Gaten Matarazzo) and the rest of the gang next year. "For us, there's still more story here [in the 1980s], there's still things that are unresolved," Ross explained.
They didn't confirm whether Eleven (Millie Bobby Brown), who may have died in the final episode after incinerating the Demogorgon, would be back next season. Ross only said that her return is still "up in the air." But the brothers did share that they will be adding four new characters, who would bring "a lot of new and interesting dynamics that we didn't see in Season 1," according to Matt.
Though the upcoming season will still be set in the fictional town of Hawkins, Indiana, Matt explained that they will also be featuring a few other places in Season 2. "I will say the opening scene [of the premiere] does not take place in Hawkins," he teased. One place they will also be exploring is Upside Down, the alternate dimension briefly revealed in Season 1, as there's still a lot of mysteries surrounding it that have yet to be uncovered.
"We obviously have this gate to another dimension, which is still very much open in the town of Hawkins. And a lot of questions there in terms of, if the Monster is dead, was it a singular monster? What else could be out there? We really don't go in there much until they go in to find Will at the end. So we've opened up this doorway, and to us it's exciting to talk about, like, what else is behind there? There's a lot more mystery there to be solved," Ross told the publication.
The Duffer brothers, who will also pen and direct the second season of "Stranger Things," also revealed their inspiration for the plot of Season 2 and said that they looked to James Cameron and movies with successful sequels such as "Temple of Doom," "Aliens" and "Terminator" for guidance. "He's brilliant," Matt said of Cameron. "And I think one of the reasons his sequels are as successful as they are is that he makes them feel very different without losing what we loved about the original. So I think we kinda looked to him and what he does and tried to capture a little bit of the magic of his work."
Meanwhile, Netflix has revealed the episode titles for "Stranger Things" Season 2, which are "Madmax," "The Boy Who Came Back To Life," "The Pumpkin Patch," "The Palace," "The Storm," "The Pollywog," "The Secret Cabin," "The Brain" and "The Lost Brother," according to ScreenRant. The upcoming season will have an additional episode, one more than Season 1's 8.
"Stranger Things" Season 2 is set to premiere in the summer of 2017 on Netflix.
© Copyright IBTimes 2022. All rights reserved.
FOLLOW MORE IBT NEWS ON THE BELOW CHANNELS