'Stranger Things' Season 5 Finale Spoilers: Length, Plot, 'Full Circle' Endings Teased
KEY POINTS
"Stranger Things" creators Ross and Matt Duffer teased some details about the forthcoming Season 5
They said they expect the series finale to be at least two hours
"Stranger Things" Season 5 is "going to be moving pretty fast," according to the Duffer brothers
"Stranger Things" creators Ross and Matt Duffer have revealed that the forthcoming Season 5 finale will at least be two hours long.
It may not be enough time for the fans to say goodbye to their favorite Hawkins squad, but the Duffer brothers don't expect it to be as long as the Season 4 finale because "it's almost a two-hour ramp-up before our kids really get drawn into the supernatural mystery," Matt said in their new interview with Josh Horowitz on the "Happy Sad Confused" podcast.
"[Season 5 is] going to be moving pretty fast. Characters are already going to be in action. They're already going to have a goal and a drive, and I think that's going to carve out at least a couple hours and make this season feel really different," he was quoted as saying by Entertainment Weekly.
The series finale will be set entirely in Hawkins, going back to where everything started, unlike in Season 4, where they were spread over California and Russia.
Matt also shared that they will focus on the original groupings and pairings from Season 1 as they believe that "there's something nice about coming full circle."
The Duffer brothers teased that they know how the series will end, sharing that the last 30 minutes of the series are "pretty clear in [their] heads." However, they said they are still struggling with writing the other scenes in Season 5, with the journey to the ending they envisioned still being unclear.
"If we can make the journey entertaining, I think that we have an end that will hopefully satisfy. You can't satisfy everyone, but the hope is that it's something that feels right for this story," Ross said.
"Stranger Things" Season 4, Volume 2 left fans with more mystery, heartbreak, and fear for the Hawkins squad as they save the town from Vecna (Jamie Campbell Bower) and get justice for friends who have fallen.
Sadly, for fans of Hellfire Club leader Eddie Munson (Joseph Quinn), he will not be resurrected in the finale as the Duffer brothers have confirmed his death. However, Max (Sadie Sink) is still alive but gravely injured, according to the co-creators, who said that she is "brain dead, blind, and all of her bones are broken."
The scripts for "Stranger Things" Season 5 are scheduled to be written in August, but the filming and release dates are yet to be announced.
But fans don't need to worry as the wait won't be as long as the one for Season 4. The Duffer brothers assured during an interview with Variety that the gap between the fourth and fifth seasons will be shorter as they already have an initial outline and "can't imagine there will be another six-month forced hiatus."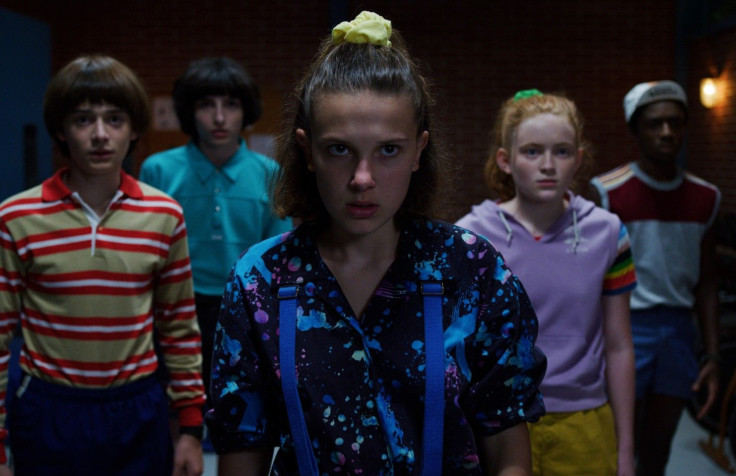 © Copyright IBTimes 2023. All rights reserved.