'Stranger Things' Season 4 Will Be 'Gruesome' And 'Disturbing' For Young Kids
KEY POINTS
Season 4 "doesn't care about young kids at all," said Joseph Quinn
Sadie Sink previously said it would be the most bizarre yet
The new season will premiere on May 27 on Netflix
The cast members of "Stranger Things" have dropped new details about the upcoming season of the hit Netflix series. In an interview with E! News this week, Joseph Quinn, who plays Eddie Munson in the series, said "Stranger Things" season 4 would be gruesome and disturbing, especially for kids.
"I thought they'd have to tone it down," he said. "I didn't think they would commit to how gruesome it was on the page. But clearly, they don't care about young kids at all."
Joe Keery, who plays Steve Harrington, echoed the same sentiment when asked about the upcoming season, saying "kids will be scared." "Kids will have nightmares. If I was a kid and I was watching this, it would be disturbing," he said.
Lucas Sinclair portrayer Caleb McLaughlin, who has been a regular on the show since the first season, also shared the same thoughts about the next installment. "When I watched this season, I was like, 'Wow, I don't think I would want my nephew to watch this,'" he said.
As for Charlie Heaton, who plays Jonathan, he said parents might complain that their kids could not sleep for weeks after watching the new season.
"Stranger Things" season 3 ended with Hopper's apparent death and the Byers family moving away from Hawkins to start a new life elsewhere. However, teasers for season 4 suggest that their past will continue to haunt them.
In an interview with People earlier this month, star Sadie Sink described the new season as "the most bizarre season we've ever had." "Just the scale of it is out of this world," she said.
The trailer for season 4 shows her character, Max Mayfield, mourning the death of Billy Hargrove and levitating at his gravesite. It also teases the arrival of a new ominous villain.
While the actress kept a tight lid on the details of season 4, she described the new villain as "really scary" and teased yet another gripping storyline for viewers.
"We get to explore a lot of different themes and different sides of the characters that everyone knows and loves, so I'm looking forward to it," Sink said.
"Stranger Things" season 4 will premiere on Netflix on May 27.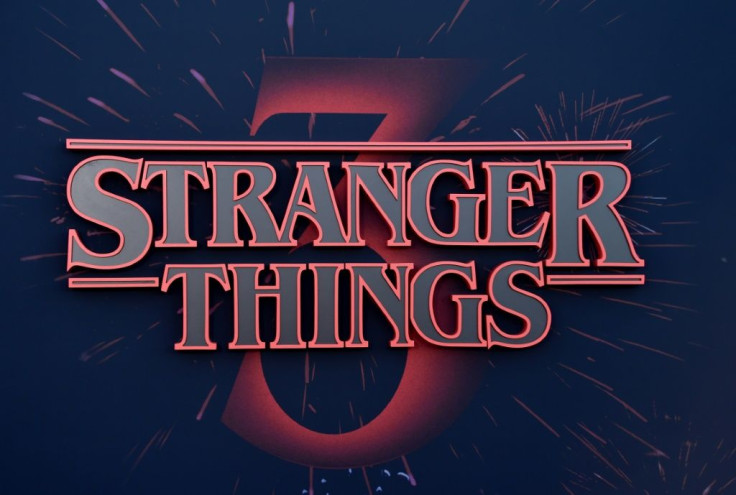 © Copyright IBTimes 2023. All rights reserved.