Stray Kids' Changbin Trends On Twitter After His Sweet Gesture For His Mother [Video]
Stray Kids' Changbin has received heaps of praises from fans after he posted a vlog showing him having a sweet moment with his mother.
The 22-year-old "God's Menu" singer posted a vlog Thursday showing him enjoying a vacation with his family in a resort in South Korea's Gangwon province. The family can be seen enjoying grilling and taking selfies. At one point, Changbin's bandmate Seungmin made a video call to greet his family. They were engaged in the usual perky family activities that were familiar to followers of Changbin's vlog "Dwaekki's Oink-Log."
The Stray Kids rapper spent a heartwarming moment with his mother as they went for a hike in the woods, which caught the attention of his loyal supporters.
Toward the end of the video, Changbin runs to a frozen lake and is later seen dancing with his mom. When the pair got tired of dancing, they tried another winter activity, which also made fans happy.
"My mom wanted to go sledding so I pulled her around," Changbin said showing him pulling his mother on the ice-covered lake. "I want to ride a sled too," Changbin said as his mom couldn't pull him.
Stray Kids fans took to Twitter and lauded Changbin's good relationship with his mother.
"Girls don't want boys. they want SEO CHANGBIN, the man of principle who has a good relationship with his family, compliment his mom as long as he has the chance, listen attentively to his dad and has a good bond with his sister. In short, he can't be yours," a fan wrote on Twitter.
Another fan twitted a clip of Changbin dancing with his mom and wrote, "Changbin dancing and playing with his mom on ice... they're so lovely."
"A video of changbin guiding his mom on dance and being careful with her must be probably the most heartwarming thing ever. you can tell how much he loves and cares for her by a simple act," another user wrote.
Stray Kids' comeback album "Oddinary" will release on March 18. The title track of the album, titled "Maniac," was composed by Bang Chan, Changbin and Han with the help of producer VERSACHOI.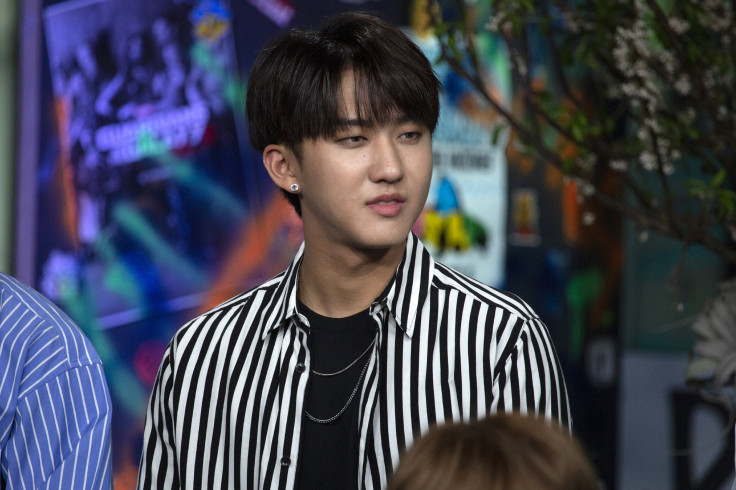 © Copyright IBTimes 2023. All rights reserved.