Student Dies While Re-Enacting Jesus' Crucifixion On Good Friday
A college student in Nigeria collapsed on the ground and died while re-enacting Jesus Christ's crucifixion on Good Friday. The audience members reportedly thought it was all a part of the show.
The deceased, identified as Sule Ambrose, 25, participated in the Passion Play, a dramatic portrayal of Christ's crucifixion, death, and resurrection, organized at the Claratian Institute of Philosophy. The institute is located in Owerri, a coastal city in southeastern Nigeria, 320 miles from Lagos.
Ambrose, who was essaying the role of Saint Peter, one of Jesus's disciples, unexpectedly collapsed during his performance and began bleeding, according to Punch. A fellow classmate of Ambrose, Mavis, claimed that the former fell to the ground while enacting a Gospels scene that depicts Peter cutting a soldier's ear so that Christ's arrest can be prevented. Ambrose was a student at the Claratian Institute, training to become a priest in the Catholic Church.
Eyewitnesses told the Punch newspaper that initially Ambrose's collapse was thought to be a part of the drama and was ignored as the play carried on. When the young man didn't get up after several minutes and began bleeding, the cast and audience members rushed him to the hospital. Ambrose died at the hospital.
"At the time the incident occurred everybody came together and rushed the deceased to a school hospital and later, when the case became worse, he was taken to a nearly Federal Medical Center, FMC. It was from there we heard he could not survive it," the school management, through the priest in charge of Students Affairs, Chukwuemeka Iheme, told Vanguard.
It wasn't immediately clear exactly how Ambrose died. All Easter activities at the institute were called off after the death of the student. The cause of the student's death wasn't released.
In August 2021, a Zambian pastor died after he asked members of his church to tie him up with chains and bury him underground in an attempt to recreate Jesus Christ's resurrection. James Sakara, the 22-year-old pastor of the Zion church in Chadiza, asked the members of his congregation to bury him for three days. However, when the church members dug up the place three days later, Sakara was found dead. He reportedly told his men that it was Jesus who instructed him to do this in remembrance of him instead of simply using wine and bread at Holy Communion.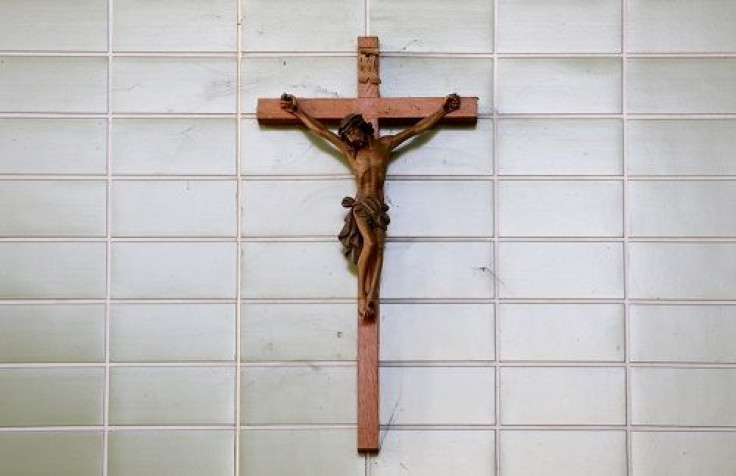 FOLLOW MORE IBT NEWS ON THE BELOW CHANNELS