'Succession' Season 1, Episode 5 Spoilers: Kendall Opposes Logan's Recent Business Plan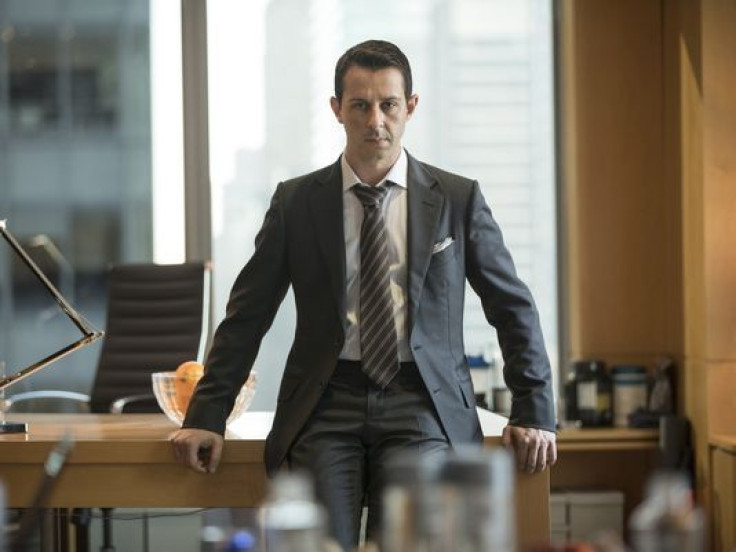 Kendall goes up against his father, Logan, in the next episode of "Succession."
According to the synopsis for Season 1, episode 5 of the HBO drama, Kendall (Jeremy Strong) begins to plot a vote of no confidence against Logan (Brian Cox) after learning the latter's plan to expand the family's media conglomerate Waystar Royco to local TV.
The promo for the episode suggests that Kendall's decision to oppose Logan's recent business plan is inspired by Roman's (Kieran Culkin) idea of how Kendall could finally earn Logan's respect.
"The only way he'll respect you is if you try to destroy him," Roman tells Kendall in the promo. "Because in your position, that is exactly what he's trying to do."
Surprisingly, Kendall seemingly tries to turn Frank (Peter Friedman) against Logan. But since Frank is Logan's longtime confidant, it appears that Frank refuses to change sides.
"Ever heard of loyalty?" Frank, who is the chief operating officer of Waystar Royco, asks Kendall.
"Sure, wasn't he one of the seven dwarves?" Kendall replies.
While Kendall attempts to make his move behind Logan's back, Gerri (J. Smith-Cameron), a general counsel to Waystar Royco, finds out what Kendall is cooking up.
"Are you thinking of moving against your dad?" asks Gerri whose loyalty still lies with Logan despite Kendall temporarily taking over the conglomerate following his dad's health scare.
Meanwhile, Greg (Nicholas Braun) drives his ornery grandfather, Ewan (James Cromwell), from Canada to New York for a Thanksgiving reunion with Logan.
As revealed in the series premiere, Logan and his brother Ewan have some sort of a rift, which the next episode might finally explain.
"Everything isn't about money," Ewan tells Logan in the promo.
"[But] it could get you a lot," Logan replies.
Elsewhere in the next episode, Tom (Matthew Macfadyen) grows increasingly concerned about the terms of his prenuptial agreement with Shiv (Sarah Snook), and recruits Greg for a clandestine task. Also, the Roy clan is surprised by Connor's (Alan Ruck) choice of date at Thanksgiving dinner.
"Succession" Season 1, episode 5, titled "I Went To Market," airs on Sunday, July 1 at 10 p.m. EDT on HBO. Watch the promo for the episode below:
© Copyright IBTimes 2023. All rights reserved.