Suga Explains Why BTS V Is Called The 'Epitome Of An Idol'
KEY POINTS
BTS' V is the latest guest on Suga's online talk show, "Suchwita"
The bandmates had a heart-to-heart talk over wine and jamón
Suga called his younger bandmate "an idol to so many idols"
BTS' V appeared as Suga's latest guest in the 18th episode of his bandmate's talk show "Suchwita," where he talked about his solo debut album, "Layover."
While talking about V's planned promotions for his solo debut album, including going on music shows and doing YouTube content, Suga told V that people in the industry often told him that V, whose real name is Kim Tae-hyung, is the epitome of an idol.
"I don't think I'll do anything grand," V said. "You should show off your 'idolness' at music shows," Suga advised his younger bandmate. After that, the two BTS members roleplayed as if V was making his introduction spiel at "Music Bank," a music program in South Korea.
"People around me tell me often that you're the epitome of an idol... So many idols saw you and thought, 'I want to be like V," Suga told V, who felt shy about the praise. After Suga's statement, video clips of V showcasing his visuals, vocals and stage presence were shown.
"Twenty seconds have just gone by watching V's face," the editors captioned the video.
V, who thinks he needs to make a more "danceable" song to follow his "Layover" album, received another encouragement and praise from his BTS hyung (older brother).
Suga told V for the second time, "You're really good! You're an idol to so many idols! V of BTS. Kim Tae-hyung."
He then went on to highlight V's signature wink, "where his coolness explodes." "And you have that habit of yours...You do that wink. It's all in your calculations. You time it all," Suga said, to which V replied shyly, "I don't calculate anything."
After that, they talked about how they plan to just have fun with the audience on their next tour as OT7.
The 27-year-old South Korean singer released his highly-anticipated solo debut album "Layover" last Friday. It features a total of six tracks: "Rainy Days," "Blue," "Love Me Again," "For Us," and the original and piano version of "Slow Dancing."
Meanwhile, the physical copy of V's solo debut album, which is already available in online and offline stores, comes in three versions, all including a photo book, lyric books, postcards, photo cards, a poster, a checklist, a personal letter from V and the CD.
V is the last member of BTS to make his solo debut following J-Hope's "Jack In The Box," Jin's "The Astronaut," RM's "Indigo," Jimin's "Face," Suga's "D-Day" and Jungkook's "Seven."
Watch the full episode of V's "Suchwita" guesting here: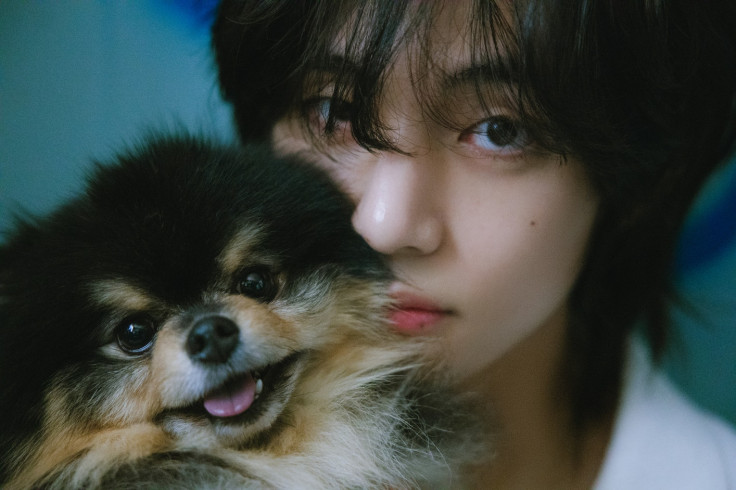 © Copyright IBTimes 2023. All rights reserved.