BTS' V Talks About His Family; Reveals Close Relationship With Grandma, Dad's Wise Words
KEY POINTS
BTS member V recently appeared on tvN's "You Quiz on the Block"
He revealed he was closest to his grandmother, who passed away in 2016
V also shared an important piece of advice given to him by his father
BTS member V candidly spoke about his family on national television and revealed the relative to whom he was closest.
The 27-year-old South Korean artist recently appeared in the latest episode of tvN's "You Quiz On The Block," Wednesday, where he talked about the experiences of his 10-year career as a K-Pop idol and his upcoming solo debut. He also opened up about his childhood, including how he was raised by his grandmother for about 16 years.
"Think when I was little, I slept with my grandma every night embracing each other. I would sleep holding a pen. With my eyes closed, I would be unfolding my imagination, thinking, 'This is a sword,' and sleep. So, when woke up, her face and mine, they'd be covered in pen marks. My grandma would go 'Aaee (oh no)' reprimanding me," he recalled, according to a clip uploaded by Twitter user @taeguide.
V — real name Kim Taehyung — also shared another moment when he was scolded by his grandmother, revealing that he would often drink all the bottles of a local energy drink that she often served to guests every day.
Unfortunately, the "Christmas Tree" hitmaker's grandmother fell ill and passed away while he was performing overseas. Holding back tears, V expressed how he hoped his grandmother could "see with her own eyes" how much he has grown and that he was now performing in front of a lot of fans — known as ARMYs.
"I wanted to show her, 'I have grown up this big,' but it was not to be. I am keeping memories of my grandma in a pretty place, a pretty place within my heart. So, when I go to visit my grandma's cemetery, I bring Bacchus. I talk to her while bowing to her [and] paying my respects to her, 'Now my album is coming out. I will try my best for it to reach (high enough) where you are so you can listen,'" he concluded.
Back in November 2016, V delivered a heartbreaking message to the fans during BTS' "3rd Muster" — a fan meeting event held at the Gocheok Sky Dome in Seoul, South Korea. There, he revealed that his grandmother passed away on Sept. 3, which was the reason why he looked upset at the time, as seen in a video shared by @strawbeariesv on TikTok.
The singer heard about the unfortunate news while he was on tour along with his bandmates in the Philippines. Getting emotional, he also shared how his grandmother was "precious and was like a parent to him" and apologized for not telling her "I love you" sooner.
Elsewhere on "You Quiz On The Block," V talked about his relationship with his siblings. He told hosts Jo Se-ho and Yoo Jae-suk that he has a sister and a brother, whom he would seldomly contact. Though they didn't celebrate each other's birthdays, they also made sure to celebrate the birthdays of their parents.
The singer also shared how his father proudly complimented him after seeing him on television and a piece of advice the latter always said, "like a habit." The phrase read, "The only thing left will be our family."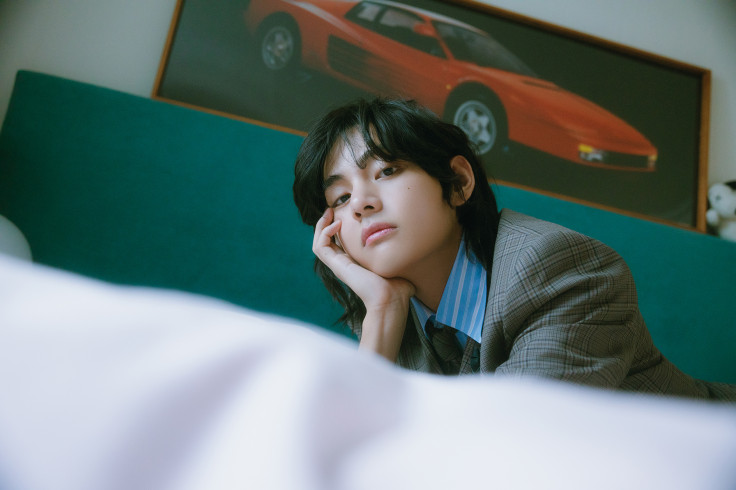 © Copyright IBTimes 2023. All rights reserved.