'Suicide Squad': Jared Leto Bids Goodbye To His Neon Hair In A New Picture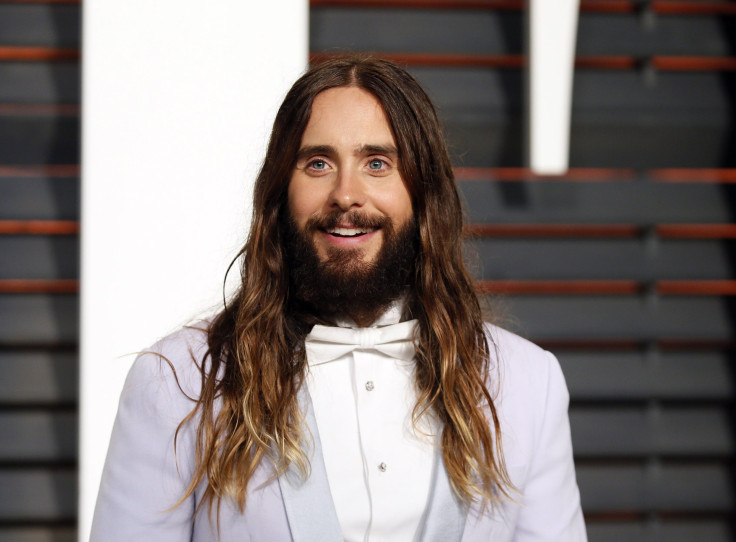 Jared Leto, who plays the Joker in the upcoming film "Suicide Squad," has parted ways with his neon green hair. The actor instagrammed a picture of the strands of his green hair and captioned it as "goodbye."
The actor had colored his hair green for the role of Joker. He had also gained body weight and reportedly followed method acting to get into the skin of his character. He had told Billboard in his previous interview that playing the Joker is a challenge.
"The opportunity to take on this nearly Shakespearean character — that's what graphic novels and comic books are becoming, right? [He's] this beautiful disaster of a character — what a big challenge," he said.
Meanwhile, Leto's bidding adieu to his green hair gives another hint that the production of the "Suicide Squad" has been wrapped. CTV had reported on the weekend that Leto's co-stars Joel Kinnamen and Margot Robbie were on their way to the film's wrap party when they stopped by a little girls lemonade stand.
The official confirmation about the film's production wrap has yet to come. "Suicide Squad" concerns a set of supervillians, who take up a dangerous black-ops mission in exchange of clemency. Amanda Waller (Viols Davis) brings the dangerous criminals together, and makes them work for the U.S. government.
David Ayer has directed and written the film. Speaking about the film he had told Empire, "It's a dirty dozen with supervillains. The mythology that these characters represent – the idea of them as fallen gods on Earth – is intriguing to me."
The star cast of the film also consists of Will Smith, Margot Robbie, Joel Kinnaman, Jai Courtney, Cara Delevingne, Adewale Akinnuoye-Agbaje, Karen Fukuhara, Jay Hernandez and Adam Beach. Richard Suckle, Charles Roven and Colin Wilson are the producers, and Roman Vasyanov has done the cinematography. The film will hit theaters on Aug. 5, 2016.
© Copyright IBTimes 2023. All rights reserved.