'Suicide Squad': Margot Robbie Was 'Petrified' Of Jared Leto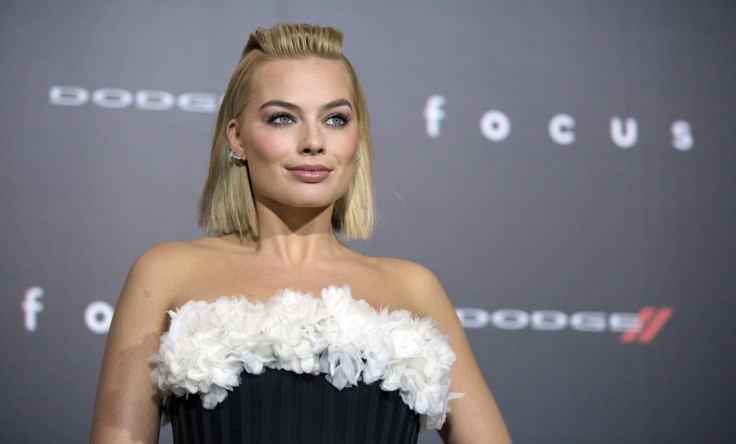 Margot Robbie was reportedly terrified of Jared Leto. The actress admitted to NY Daily News that she felt uncomfortable to approach Leto when she saw him without make-up on the sets of "Suicide Squad."
"Actually, I saw him out of makeup once and I was actually petrified of him. I was too scared to go up and didn't know who that person was, and when he got back into his makeup I was far more comfortable," she said.
She also added that if she ever sees Leto without make-up, she will be confused. Leto who plays the Joker in "Suicide Squad" sported neon hair, white face, golden teeth and red lips for the role. He reportedly followed method acting, and according to Robbie, his preparation for the character was impressive.
Robbie, who plays Harley Quinn, shares a series of scenes with Leto. She found the process of acting opposite Leto intense.
"At first it was kind of confronting (to be up close) but now I'm so used to it," she said.
In the comics, Quinn is Joker's love interest. She falls in love with him after she interviews him at the Blackgate Prison. Her alter ego is Harleen Quinzel and she made her first appearance in the comics "Batman: The Animated Series." She is immune to most of the poisons and is a trained psychiatrist and a skilled gymnast. Paul Dini and Bruce Timm have created the character.
"Suicide Squad" revolves around a set of dangerous criminals who form a squad to execute a dangerous mission. They take on the task in exchange of clemency and work under guidance of Amanda Waller (Viola Davis). David Ayer has written and directed the film. The star cast also consists of Will Smith, Joel Kinnaman, Jai Courtney, Cara Delevingne, Adewale Akinnuoye-Agbaje, Karen Fukuhara, Jay Hernandez, Adam Beach and Viola Davis.
The film has been shot in Toronto and it opens Aug.5, 2016.
© Copyright IBTimes 2022. All rights reserved.
FOLLOW MORE IBT NEWS ON THE BELOW CHANNELS