'Suits' Creator Aaron Korsh Teases Season 7, Episode 12
"Suits" is finally giving viewers a glimpse of Louis' younger days in this week's episode of the USA Network legal drama.
In a recent interview with TVLine, series creator Aaron Korsh revealed that fans are going to get some insight into Louis' (Rick Hoffman) past through some flashback scenes in Season 7, episode 12. "We get to meet teenage Louis and [his sister] Esther, and we [learn] a lot about Louis' underlying psychology with women," Korsh said before adding that the remaining episodes of the season will delve into "the aftermath of Louis' decision to sleep with Sheila (Rachael Harris), and how that's going to resonate in his life."
As fans will remember, an all-grown-up Esther played by Amy Acker appeared in a couple of episodes in Season 5 of the series. During her stint on the show, Esther came to Pearson Specter Litt to ask Louis for some advice on her divorce from her husband. But after she and Harvey (Gabriel Macht) flirted with each other, Esther insisted on Harvey representing her in the case. Worried that Harvey might seduce Esther, Louis reluctantly arranged his sister request. Though it appeared that Louis and Esther had a tense relationship, Louis was clearly protective of her and just wanted the best for her.
Elsewhere in the next episode, as revealed in the trailer for the hour, Jessica (Gina Torres) reaches out to Harvey and asks him for a favor.
"I need two million dollars in an untraceable account," Jessica tells Harvey over the phone.
When Harvey asks Jessica what the money is for, the latter refuses and reminds him that he owes her big time. "I shouldn't have to tell you because I saved your butt," Jessica tells her ex-mentee.
Also in the next installment, according to the synopsis, Harvey has to call in an old debt for the firm. Meanwhile, Louis comes to term with his new role, and Mike goes toe-to-toe with an unlikely opponent. While the episode logline does not reveal the identity of Mike's rival, a promo photo for the episode suggests that it could be Oliver (Jordan Johnson-Hinds).
"Suits" Season 7, episode 12, titled "Bad Man," airs on Wednesday, April 4 at 9 p.m. EDT on USA Network.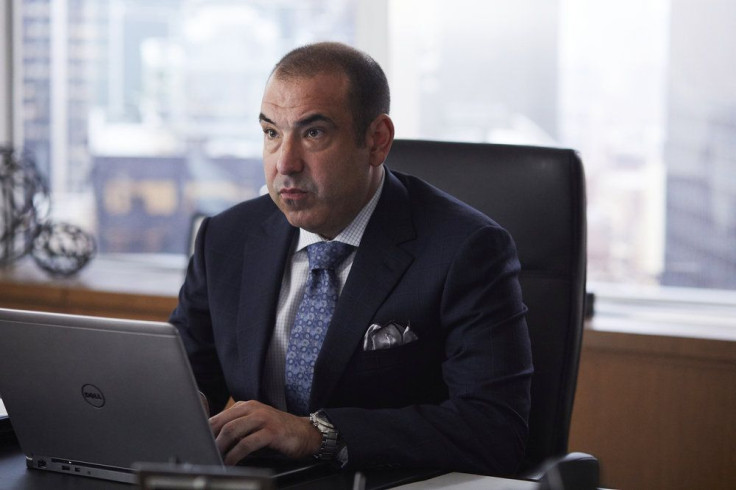 © Copyright IBTimes 2023. All rights reserved.