'Suits' Season 6 Star Patrick J. Adams Ends His Weeklong Bachelor Party With A Sound Bath In Integratron [PHOTOS]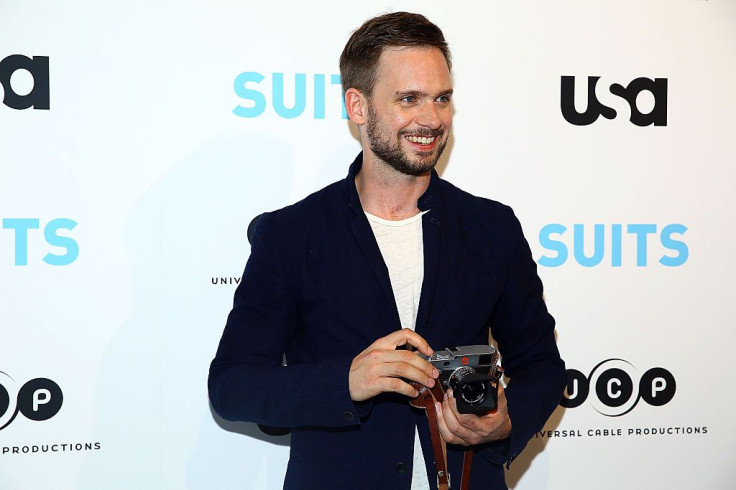 "Suits" actor Patrick J. Adams visited the Integratron with a group of male friends as part of his weeklong bachelor road trip.
"Last stop before home. Sound bath in the Integratron," Adams captioned an Instagram photo of him and his buddies with the Integratron serving as their background.
The 35-year-old actor also tagged his fiancée Troian Bellisario in his post, writing: "@sleepinthegardn I'm coming straight back to you. #manfestofdestiny."
Adams and his group of pals — which included "Star Trek" star Chris Pine and "The Tick" actor Brendan Hines — traveled from one place to another via a huge tour bus. They kicked off their adventure at the Austin City Limits Festival, then took a hot air balloon ride over New Mexico and went kayaking and hiking through the Grand Canyon.
On Friday, Oct. 14, the crew partied at Las Vegas' OMNIA nightclub inside Caesars Palace, where DJ Calvin Harris played his music.
In an interview with Entertainment Tonight last August, Adams, who plays Mike Ross on USA Network's legal drama, revealed that he and Bellisario plan to keep their wedding date under wraps.
"We're going to make sure that everyone finds out about that long after it happens," the soon-to-be groom said. "That's kind of our game plan … but obviously we're both incredibly excited. Once it does, we'll make sure that the world knows."
Bellisario blamed both her and Adams' busy schedules for taking their time planning the wedding.
"We're still both shooting our shows at the same time, so even on the way here I tried to call him for the first time today and he's working… and I'm working, so it's like, 'Welp, guess I'll talk to you tomorrow!'" shared the 30-year-old actress.
"Suits" is currently on hiatus. The show's Season 6 winter premiere, which Adams directed, will air in January 2017.
© Copyright IBTimes 2023. All rights reserved.