'To Sulli' Documentary With Final Interview Of Late Idol To Premiere At Busan Film Festival 2023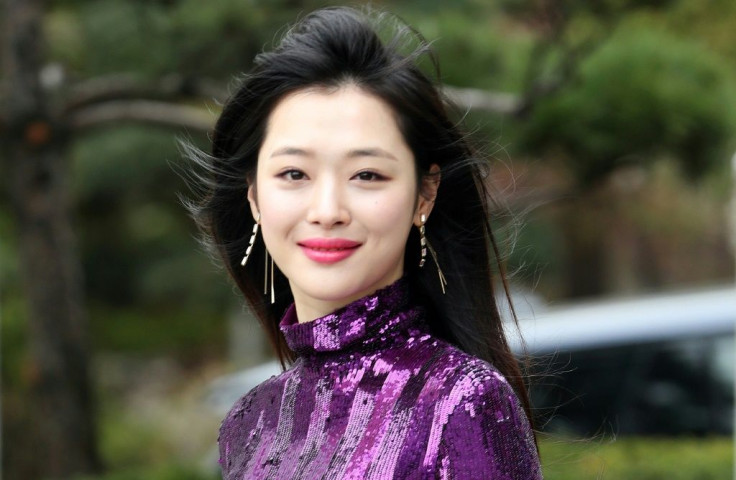 KEY POINTS
"To Sulli" will premiere at the 2023 Busan International Film Festival next month
The documentary will feature the final interview of the late K-Pop idol Sulli
"To Sulli" was initially produced as part of the "Persona" anthology series
"To Sulli" — a documentary containing the final interview of the late K-Pop idol — will first be released at the 28th Busan International Film Festival next month, four years after her untimely death.
Chief programmer Nam Dong-chul attended the press conference for the event on Tuesday alongside Wide Angle Documentary Showcase — the agency responsible for producing the documentary, originally titled "Persona: Sulli" back in 2019. There, they announced that "To Sulli" was included in the film festival's lineup, per local media outlets.
Described as an "eye-catching tropical work," the documentary will feature the final interview of Sulli — real name Choi Jin-ri — as well as her innermost thoughts and experiences throughout her career as a K-Pop idol and entertainer, especially from when she first entered the entertainment scene in 2005.
The project was initially plotted as a series, which would serve as the second season of the "Persona" anthology series, where one star would be featured in five short films. South Korean megastar IU appeared in the inaugural season, which was directed by Jeon Go-Woon and aired in 2019.
Unfortunately, while filming for the second installment, Sulli passed away in October 2019; hence, production for the series was suspended. But it would soon be released as a posthumous work.
Earlier this year, it was reported that Netflix was expected to release "To Sulli" — then called "Persona 2" — as it was seen on the catalog of Brazil, which stated that it would air on June 16, Allkpop reported.
A representative from the streaming giant also told local outlets, "'Persona 2' is a work produced by Mystic Story and is currently under an overall discussion on whether to release it for streaming on Netflix and the final release date." But months passed, and it was still unavailable on the platform.
It would soon be released at the highly anticipated film festival in Busan, South Korea, to be held at the Busan Cinema Center from Oct. 4 to 13.
Sulli was famously known as a member of SM Entertainment's female K-Pop group f(x). She debuted alongside Amber Liu, Krystal Jung, Victoria Song and Luna in 2009. However, she departed from the group six years later to pursue a career in acting.
The K-Pop sensation remained active in the entertainment industry. She appeared in the dramas "Song of the Prince" in 2005, "Oh! My Lady" in 2010, "To The Beautiful You" in 2012 and "Hotel Del Luna" in 2019. She also debuted as a soloist under SM in June 2019, releasing the single album "Goblin."
Sulli also received massive praise for breaking the stigma in K-Pop as she publicly spoke about her struggles with mental health, cyberbullying and having romantic relationships.
Four months later, Sulli was found dead at her residence in Seoul. At the time, the authorities investigated the case but found no foul play. Friends close to the K-Pop idol claimed she had been depressed before her death.
If you have thoughts of suicide, confidential help is available for free at the National Suicide Prevention Lifeline. Call 1-800-273-8255. The line is available 24 hours, every day.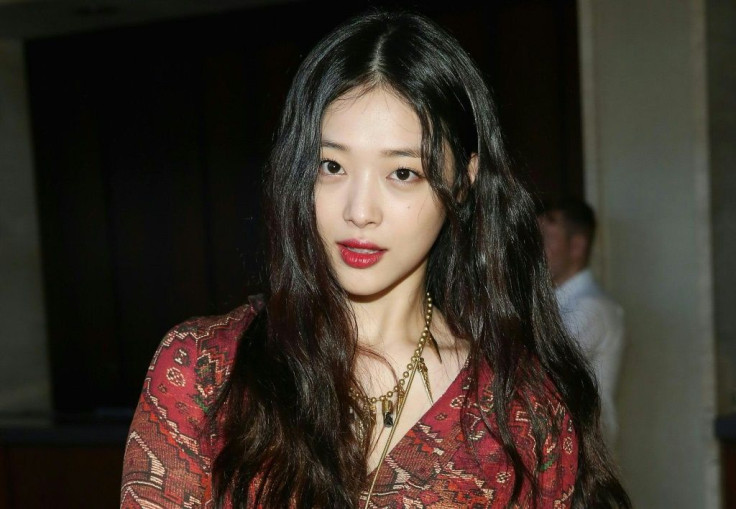 © Copyright IBTimes 2023. All rights reserved.