Sundance Film Festival 2013: Five Standout Films So Far
The 2013 Sundance Film Festival kicked off on Jan. 17, and a few films have emerged as the annual event's top productions.
Films like Richard Linklater's "Before Midnight" and Jerusha's Hess' "Austenland" have been making waves, while first-time filmmakers like Foo Fighters front man and "Sound City" director Dave Grohl were warmly received.
But that doesn't mean that the festival has been without disappointments. The screen adaptations of David Sedaris' novel "C.O.G." and Liz W. Garcia's "The Lifeguard" are being called letdowns, while a number of other promising films appear to have missed the mark.
From star-studded ensemble comedies to unsettling true stories, here are five films that have made a splash at the festival.
'Mud'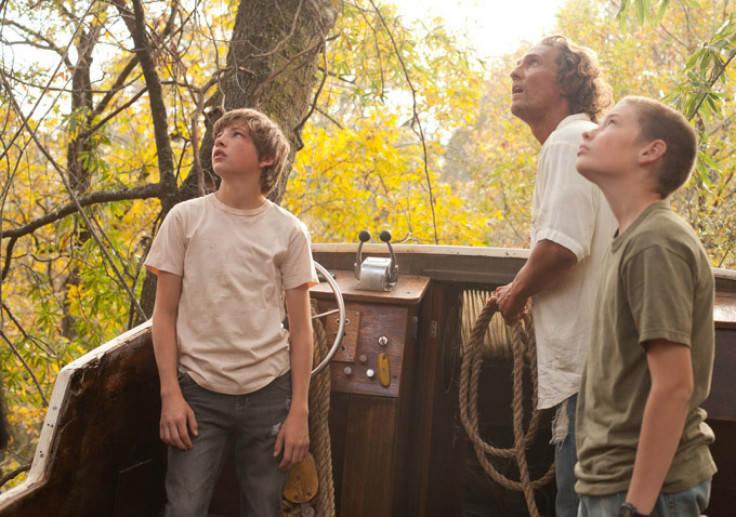 "Mud" follows two teenage boys (Tye Sheridan and Jacob Lofland) who befriend an escaped convict named Mud (Matthew McConaughey) and help him reunite with his girlfriend (Reese Witherspoon). Directed by Jeff Nichols (who helmed the criminally underrated "Take Shelter"), the Arkansas-set drama is being hailed as an early Sundance favorite.
"Mud" is one of several recent films in which McConaughey wows. His performance as an eccentric strip club owner in last year's "Magic Mike" proved to be one of the film's main highlights, and his upcoming role as a drug-addicted homophobe who is diagnosed with AIDS in "Dallas Buyers Club" has already sparked Oscar talk.
Alison Loring of Film School Rejects gives the film an A and calls McConaughey both "commanding" and "heartbreaking."
'Kill Your Darlings'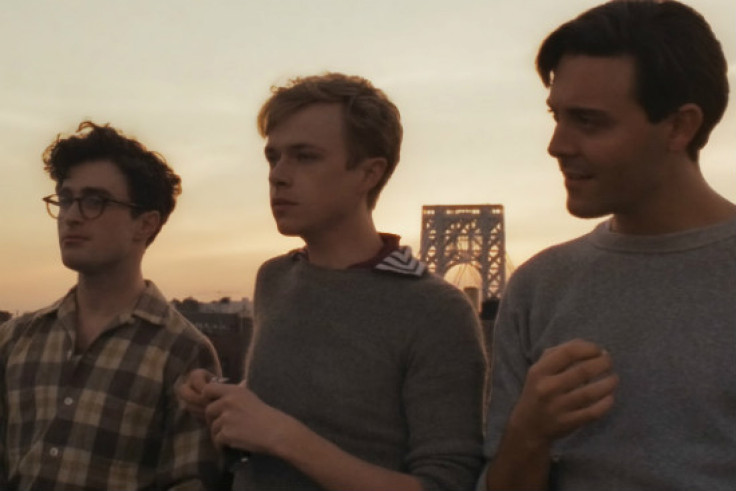 There's no denying that Allen Ginsberg, who gained recognition for his work in the 1950s and '60s, remains an influential cultural figure.
James Franco portrayed the literary icon in the 2010 film "Ginsberg," and Tom Sturridge took on the role of Carlo Marx (a character inspired by the writer) in "On the Road."
Now the famed poet is being brought to life again in "Kill Your Darlings." The title exemplifies the term for a writer's responsibility to remove unnecessary portions of their work -- even if they favor it.
The film illustrates Ginsberg's (Daniel Radcliffe) friendship with the men who would eventually begin the Beat movement, including Jack Kerouac (Jack Huston) and William S. Burroughs (Ben Foster). But when Lucien Carr (Dane DeHaan) is accused of murdering his older lover (Michael C. Hall), the group faces severe repercussions.
The drama marks director John Krokidas' feature debut.
Though the extensive coverage of Radcliffe's gay love scenes has shifted attention away from the film's positive buzz, MTV has named it on of the "biggest" debuts at the festival.
Damon Wise of the Guardian believes that the film is "the real deal, a genuine attempt to source the beginning of America's first true literary counterculture of the 20th century."
'Fruitvale'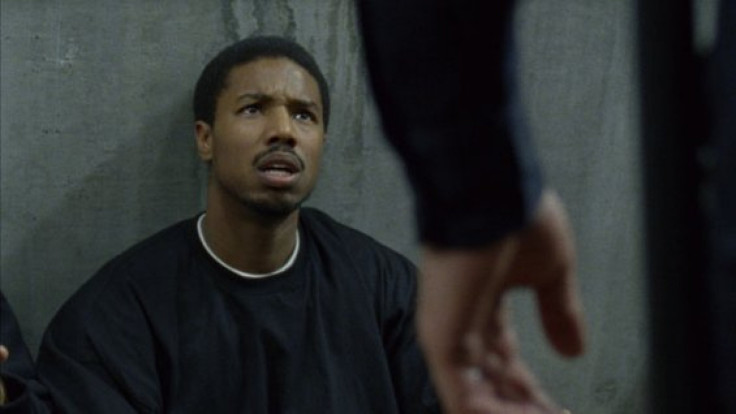 "Fruitvale" tells the true story of Oscar Grant (Michael B. Jordan), a young African-American man who was shot and killed by a police officer in the early hours of New Year's Day in 2009. The tragic incident occurred at the Fruitvale stop of the Bay Area Rapid transit line in Oakland, Calif. It was later determined that Grant was unarmed.
The Daily Beast's Marlow Stern calls "Fruitvale" "Sundance's Hottest Film," noting that audience members were in tears after the film's screening.
Jordan and Octavia Spencer, who stars as Grant's mother, are earning raves for their performances in the film, which marks the impressive debut of first-time director Ryan Coogler.
The film has been purchased by the Weinstein Company for a reported $2.5 million.
'The Way, Way Back'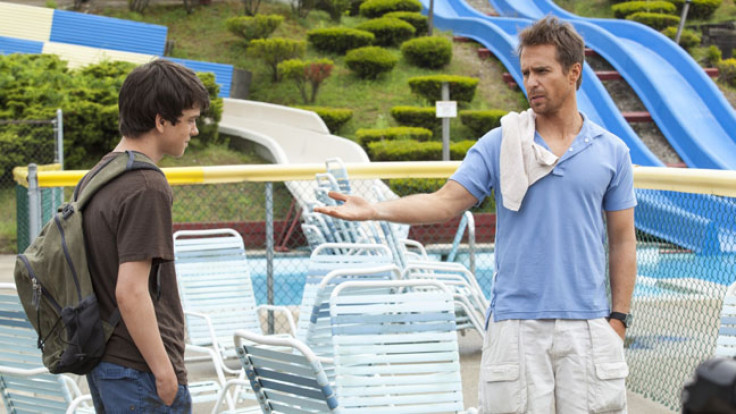 Directed by Nat Faxon and Jim Rash (who earned an Oscar for the screenplay for "The Descendants"), this throwback comedy features Steve Carell, Toni Collette, Liam James and Sam Rockwell.
Jeff Labrecque of Entertainment Weekly believes that "people might be talking about 'The Way, Way Back' for a long time -- and quoting it ad nauseum." Indie Wire's Cory Everett is already predicting that the film will be a "sleeper hit."
The film centers on a teenager (James) who attempts to get away from his mother (Colette) and her obnoxious boyfriend (Steve Carell) by taking a job at a water park. It is there that he befriends his older coworker (Sam Rockwell), who acts as a father figure.
Many are buzzing about Rockwell's performance, which could mean that his years of being an underappreciated talent may be coming to an end.
"The Way, Way Back" earned a standing ovation following its premiere, and Fox Searchlight has purchased the film for a rumored $10 million.
'Don Jon's Addiction'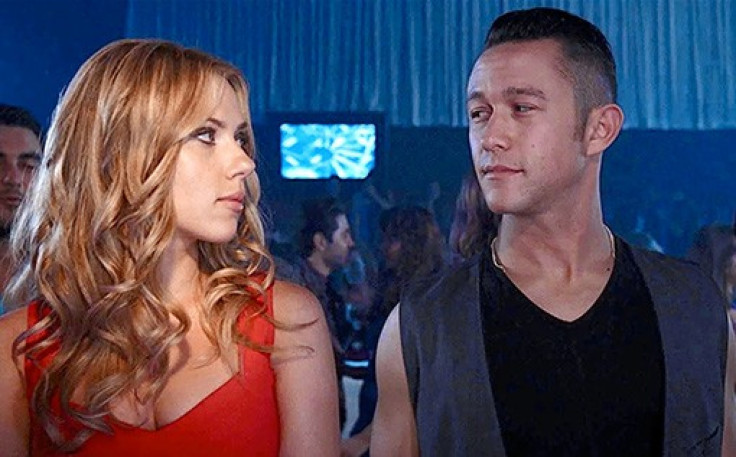 Over the last couple of years, Joseph Gordon-Levitt has come into his own as a versatile film actor. He has pulled off roles in major blockbusters like "Inception" and "The Dark Knight Rises," as well as the dark comedy "50/50." The actor ended 2012 with a noteworthy performance in the futuristic thriller "Looper" and played against type in Stephen Spielberg's "Lincoln."
Now Levitt has taken on writing, directing and starring in "Don Jon's Addiction," which has taken Sundance by storm.
The film centers on a porn addict who develops relationships with both a younger and older woman (Scarlett Johansson and Julianne Moore, respectively) but struggles to abandon his fantasy life.
Alex Billington of First Showing calls the film a "crowd-pleaser" that features "superb performances."
Variety's Peter Debruge compares "Don Jon's Addiction" to the acclaimed drama "Shame" but believes that the film is more audience-friendly than the NC-17 shocker.
"Where Steve McQueen's 'Shame' took the more obtuse art film approach to this sex-obsessed phenom," he said, "Gordon-Levitt weaves the topic into a broadly accessible romantic comedy, one that ultimately uses its in-your-face style to sneak a few old-fashioned insights about how self-centered guys can learn to respect their partners."
The film has been sold to Relativity Media for $4 million.
This week marks the premiere of a number of films that are bound to cause a stir. "Jobs," starring Ashton Kutcher as the late Apple innovator Steve Jobs, will either sink or swim. "Lovelace," starring Amanda Seyfried as "Deep Throat" porn star turned activist Linda Lovelace, is making its long-awaited debut on Tuesday night, as is "Very Good Girls," starring Dakota Fanning and Elizabeth Olsen.
FOR FREE to continue reading
✔️ Unlock the full content of International Business Times UK for free
offer available for a limited time only
✔️ Easily manage your Newsletters subscriptions and save your favourite articles
✔️ No payment method required
Already have an account?
Log in
© Copyright IBTimes 2023. All rights reserved.