Super Tuesday Arkansas Primary Live Results: Hillary Clinton A Winner, Republicans Fighting For First Spot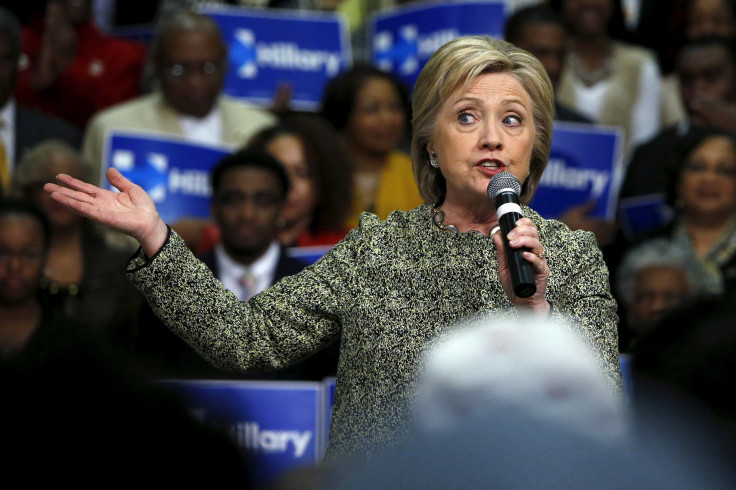 UPDATE: 10:45 p.m. EST — Donald Trump won the Arkansas GOP primary, NBC News reported.
Original story:
Former Secretary of State Hillary Clinton won Arkansas' Democratic primary Tuesday night against Vermont Sen. Bernie Sanders. Over the years, as a former first family in the state, the Clintons have seen high approval ratings in Arkansas. Clinton held the title of first lady for 12 years in Arkansas while her husband, later President Bill Clinton, served as governor.
Presidential Candidates | InsideGov
The Republican race was still up for grabs after polls closed Tuesday. Texas Sen. Ted Cruz was in a tight race against GOP front-runner Donald Trump and Florida Sen. Marco Rubio. There were 40 Republican delegates at stake in Arkansas.
Clinton, Cruz, Rubio and Trump all visited the state the weekend before the Super Tuesday primaries. Local politicians noted the 2016 candidates showed more interest in the state than years past after the decision to move up the primary date to March 1. In 2012, Arkansas held its presidential primary in late May.
"I don't think anyone would refute the statement that if our primary was still in May, these candidates would not be coming here," state Rep. Andy Davis told Arkansas Online. "The positive effect of moving the primary up is Arkansans have the chance to see the candidates in person and locally prior to the election."
While most early polls showed Trump leading across Super Tuesday states, the fate of Arkansas and Texas, which is Cruz's home state, were more unclear. The latest poll from Hendrix College before the Arkansas Republican presidential primary showed Cruz with a 4 percent lead over Trump. The Texas senator was endorsed by 18 state legislators ahead of Tuesday's battle, but Rubio saw more significant support from the Arkansas Republican party. Gov. Asa Hutchinson and 28 other state legislators endorsed the Florida senator.
© Copyright IBTimes 2023. All rights reserved.