'Supergirl': Rahul Kohli On Working With Melissa Benoist, Chris Wood On The CW Series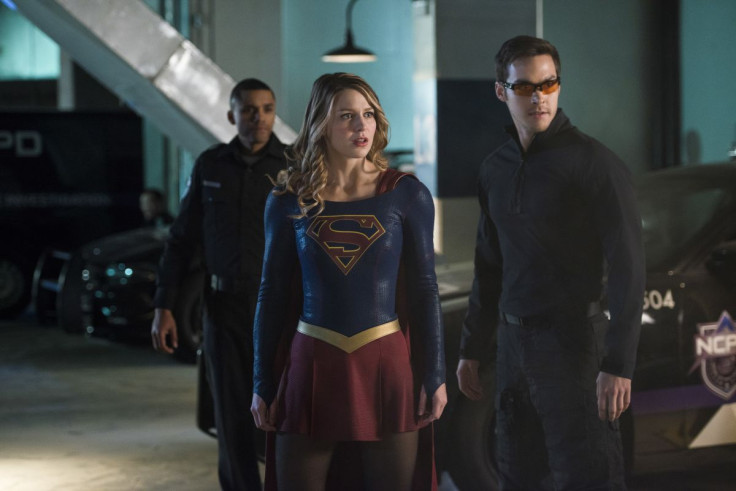 Rahul Kohli guest starred as Jack Spheer in last night's Season 2, episode 18 of "Supergirl." In an interview ahead of the episode's premiere, Kohli revealed that he was pleasantly surprised by Melissa Benoist's captivating presence as Supergirl and Chris Wood's comedic talent on the set of the CW series.
In an interview with Comic Book Resources, Kohli admitted that he didn't expect he would freak out when he saw Benoist in her Supergirl suit for the first time.
"On my first day, [I] cross paths with Melissa when she was dressed as Supergirl, and honestly, I reacted like a 5-year-old," the British actor shared. "She just stopped me in my tracks. It's so iconic — you know, the symbol and the cape."
READ: Why Rahul Kohli wants "Supergirl's" Katie McGrath to appear on 'iZombie'
"Melissa just looks phenomenal as Supergirl," he continued. "It was an unexpected hit! I wasn't expecting it to be a freak out. Like if I was cast in 'Star Wars,' I know in ten seconds I'm going to scream about a Stormtrooper or the Millennium Falcon, whereas on 'Supergirl' I was just excited to try a new character, but it caught me off guard. I really did freak out when I saw Melissa dressed as Supergirl."
Apparently, Benoist's onscreen and real-life boyfriend Chris Wood also caught Kohli off guard. "He and [my "iZombie" co-star Robert] Buckley are like the same person on different shows," Kohli marveled. "They have the same sense of humor and joke delivery. He just had me in stitches."
"We did a scene where every time Chris came up with something funnier than the last line, and it was unexpected," Kohli recalled. "It was hilarious."
But aside from having the fun opportunity to work with the cast of "Supergirl," Kohli told Collider that his stint on "Supergirl" also gave him an enjoyable experience of playing a character far different from his role as Ravi on "iZombie." "I didn't tell any jokes [in the episode]," he said.
"That was new. … Absolutely no comedy," Kohli told TV Insider of his one-episode arc on "Supergirl." "I didn't make one silly face or make a joke. It's like I lost my crutch a little because I always resort to that on 'iZombie.' If I can't figure out a scene, I'll just say something stupid. I actually had to act on this one. This was a real tough one!"
What do you think of Kohli's guest appearance on "Supergirl"? Sound off in the comments below!
"Supergirl" Season 2 airs every Monday at 8 p.m. EDT on The CW, while "iZombie" Season 3 airs every Tuesday at 9 p.m.
© Copyright IBTimes 2023. All rights reserved.