'Supergirl': Tyler Hoechlin On Returning As Superman In Season 2 Finale Of CW Series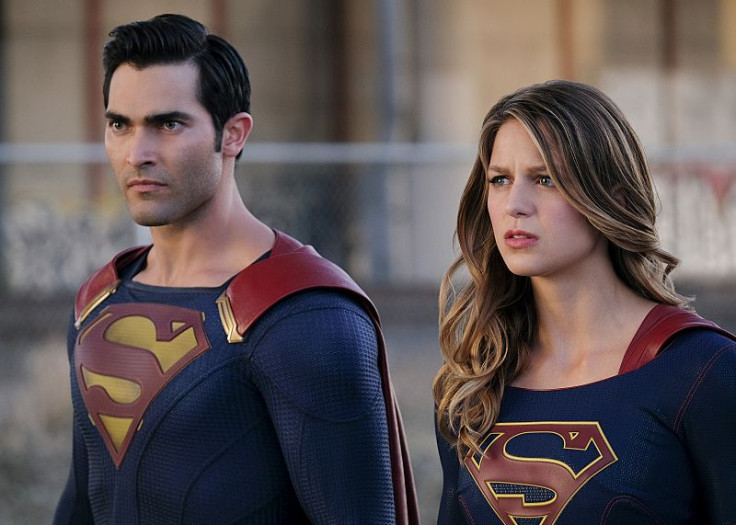 Tyler Hoechlin has tweeted about reprising his role as Superman in Season 2 finale of "Supergirl."
In his Twitter post, Hoechlin wrote that he's thrilled to be working with the cast and crew of the CW series once again.
Hoechlin's tweet came a week and a half after E! News broke the news that the actor is returning for the show's Season 2, episode 22.
READ: Melissa Benoist, Floriana Lima on Kara and Maggie's dynamic in "Supergirl" Season 2, episode 19
Plot details about the Season 2 finale, including what brings Superman back to National City, are being kept under wraps. But viewers will likely see Superman face off against General Zod, who is one of the most notorious villains in the comics. Just this Friday, Bleeding Cool News reported that Canadian actor Mark Gibbon was cast to play the role of Zod.
The CW has yet to release any official promos previewing Superman's comeback, but series star David Harewood recently shared a behind-the-scenes photo of Hoechlin in his superhero suit on the set of the CW series.
Hoechlin made his debut as the Man of Steel in "Supergirl" Season 2 premiere, in which he helped his cousin Kara (Melissa Benoist) save Lena Luthor (Katie McGrath) from an assassination attempt. He stuck around for Season 2, episode 2, where he fought the classic Superman villain Metallo (Frederick Schmidt).
Hoechlin's performance was well-received by viewers. In fact, his guest-starring stint left a lot of fans wondering if there would be a Superman spinoff soon.
Although The CW president Mark Pedowitz was impressed by Hoechlin's portrayal of Superman on "Supergirl," the network executive told Entertainment Weekly following his panel at the Television Critics Association's press tour in January that the network has no current plans for a Superman spinoff. "Tyler did a great job [in playing Superman, but] there's no plan to do a series," Pedowitz said at the time.
"Supergirl" returns from its month-long hiatus with Season 2, episode 18 on Monday, April 24 at 8 p.m. EDT on The CW, while the Season 2 finale is slated to air on May 22 in the same time slot.
© Copyright IBTimes 2023. All rights reserved.