'Supergirl' Season 2 Star Lynda Carter On Why She Modeled Her New POTUS Role On Hillary Clinton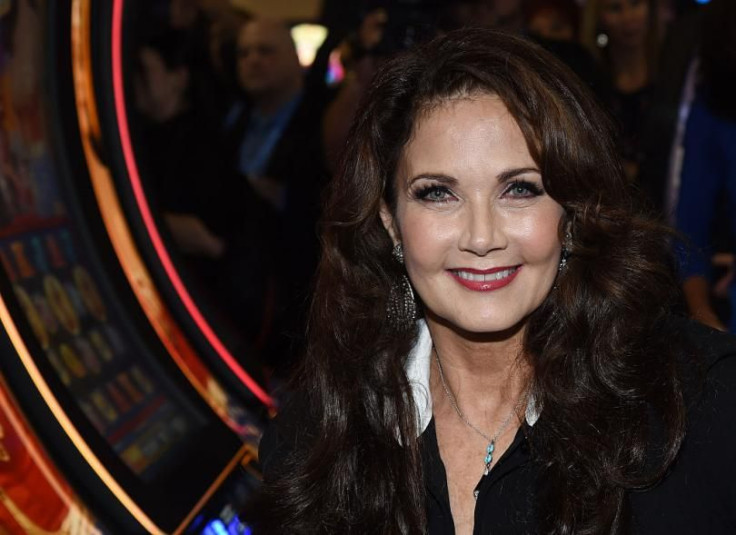 Lynda Carter opened up about why she based her "Supergirl" POTUS role on 2016 U.S. presidential candidate Hillary Clinton.
In a recent Q&A with USA Today, Carter said that she's known Clinton for several years now, and throughout those years, she came to know what kind of leader she is.
"I really did model my character off of Hillary Clinton because I've known her since 1983," said Carter who is a vocal Clinton supporter. "I know who she is because I've seen her in all kinds of situations — I spent quite a bit of time with her during the whole impeachment and (saw) how she handled herself with grace. When she's working, she's got her first-class brain going, and the difference between her and most other politicians is it's not just her own voice she likes, she listens. That's what I tried to convey in what an effective president would be: warm and passionate."
In an earlier interview with Variety, the 65-year-old actress said that she used Clinton as an inspiration for her POTUS role on "Supergirl" because the politician "can be warm and funny and inviting and serious" all at the same time, which is rare among public servants.
Carter will make her series debut as President Olivia Marsdin in next week's episode of "Supergirl." In her first episode, executive producer Andrew Kreisberg told Entertainment Weekly that Carter's character is going to be the target of a series of attacks after enacting an alien amnesty bill into law.
"She very much believes in this cause, which is going to put her in danger, which is going to necessitate Supergirl [Melissa Benoist] protecting her," Kreisberg said.
According to the synopsis for Season 2, episode 3, entitled "Welcome to Earth," Alex (Chyler Leigh) and Science Police detective Maggie Sawyer (Floriana Lima) team up to investigate the attacks geared towards the President, while Kara (Benoist) tracks down the recently escaped Mon-El (Chris Wood), who she thinks may be the alien behind the assaults.
"Supergirl's" next episode airs on Monday, Oct. 24, at 8 p.m. on The CW.
© Copyright IBTimes 2022. All rights reserved.
FOLLOW MORE IBT NEWS ON THE BELOW CHANNELS