'Supergirl' Season 2 Spoilers: When Will James Suit Up As The Guardian?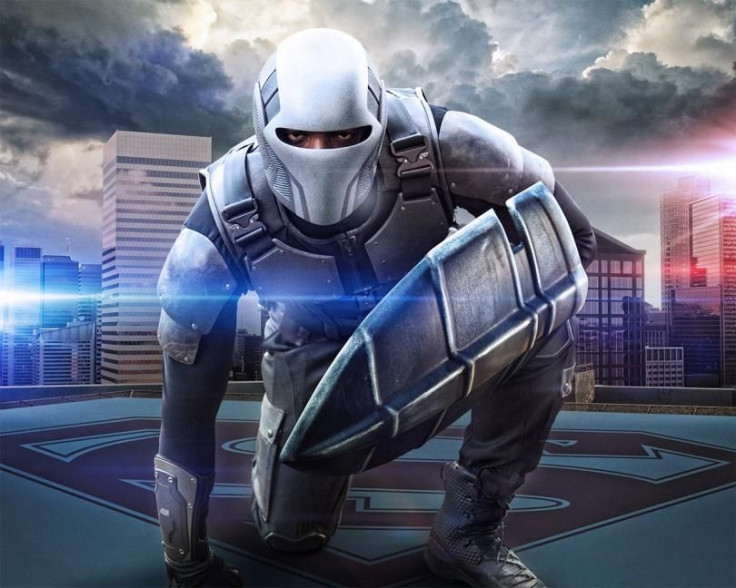 It seems that "Supergirl" fans won't wait that long to see James (Mehcad Brooks) suit up as the Guardian.
Even though it's unclear when James will exactly begin taking on the identity of the Guardian, the synopsis for Season 2, episode 5 suggests that his vigilante life will start in the episode.
According to the newly released synopsis, "James makes an important decision" in the episode. While the statement is unsurprisingly vague, that choice probably refers to James' decision to be a hero in his own right.
"These next few episodes are going to make him realize that being a photographer and sitting behind [a desk] is not going to be enough for him," executive producer Andrew Kreisberg said (via Collider) of what fans can expect from James in the next few episodes. "James is going to decide that he can no longer sit back and be a sidekick, so he's going to decide to become a vigilante, and he's going to become Guardian, complete with the shield."
Although Brooks remains mum on when fans are going to see the Guardian for the first time, he did tweet last Oct. 14 that he will make his series debut as the masked vigilante "very soon."
The 35-year-old actor also seemingly confirmed on Twitter that he already knew about James becoming the Guardian during the show's panel at San Diego Comic-Con last July.
"I can keep a secret," he wrote on the social networking site in response to a fan tweet asking him if he's already aware of James' vigilante storyline during the time of the SDCC.
"Supergirl" Season 2, episode 5, entitled "Crossfire" airs on Monday, Nov. 7, at 8 p.m. on The CW. Check out the full synopsis of the episode below:
"Supergirl (Melissa Benoist) must beat a ruthless new gang who has been armed with dangerous new alien technology. When Cadmus sends a video to the DEO, the team realizes Cadmus is the one staffing the criminals for a secret mission. Meanwhile, Kara (Benoist) gets Mon-El (Chris Wood) a job as an intern at CatCo, James makes an important decision and Lena (Katie McGrath) invites Kara to attend one her fundraisers."
© Copyright IBTimes 2023. All rights reserved.