'Supergirl' Season 3 Spoilers: James Protects Lena In New Set Photos, Videos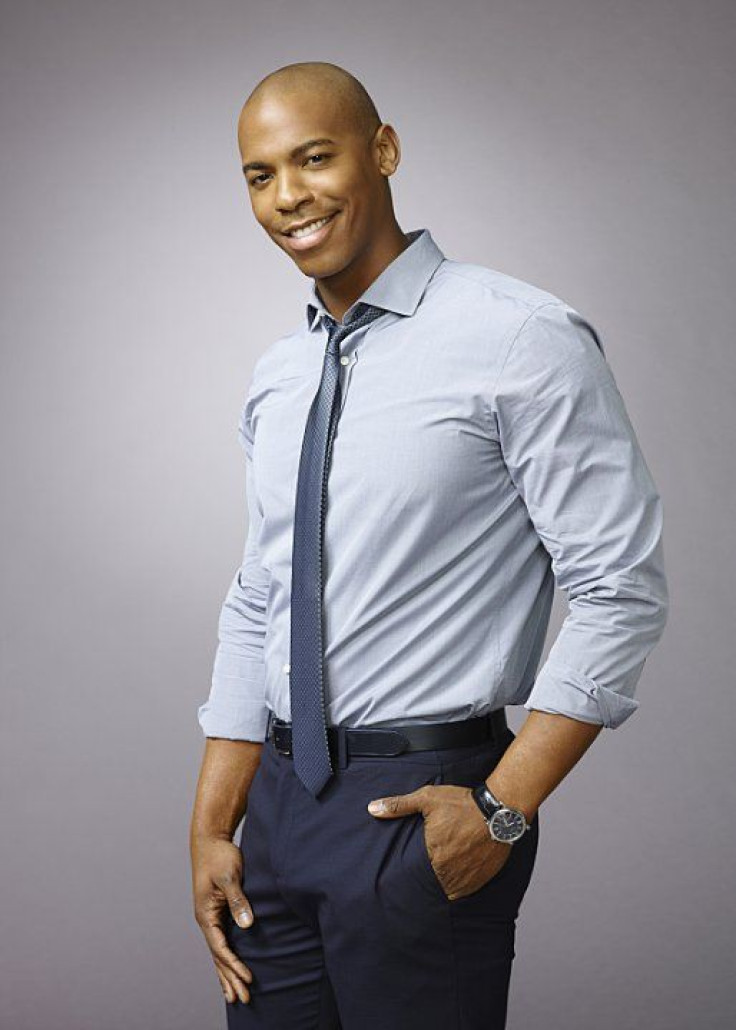 James risks his life to protect Lena in new photos and videos taken from the set of "Supergirl."
Mehcad Brooks, Katie McGrath, Melissa Benoist and Odette Annable filmed some scenes for Season 3, episode 5 of the CW series in downtown Vancouver's Harbour Green Park in Canada on Wednesday.
According to Twitter user @melchirii, the stars filmed a sequence in which Lena (McGrath) holds a press conference attended by anti-L-Corp protesters calling for her resignation as the CEO of the company. While the media conference appears to have started peacefully, the event suddenly takes a violent turn when gunshots are fired in the area.
A photo posted by YVRShoots on Twitter suggests that James rushes to the stage to protect Lena once the shots are heard. But a video of the rehearsal for the scene reveals that James has actually been shot while trying to save Lena. In the practice run, Reign (Annable) is also seen running to the stage to check on James.
Kara (Benoist), meanwhile, is in the crowd when the shots are fired. While Lena is delivering her speech, the journalist appears to have noticed something wrong from a far. Does the Girl of Steel get a glimpse of who starts the commotion?
Kevin Smith, who was directing the episode, was also spotted on the location.
Season 3, episode 5 is Smith's third "Supergirl" episode. In Season 2, Smith directed both episodes 9 and 17.
In an interview with ComicBook.com in January, Smith revealed why he's always open to directing more episodes of "Supergirl."
"I fell in love with everybody up there [in Vancouver], so it was easy to say 'yes,'" Smith told the website. "It takes something special to make you put aside your own [stuff] when you're creative, when you have the ability to make the stories you want to make. It's fun to watch other people's stories, [but] it's just way more fun to make your own. So whenever you put your [stuff] aside, it has to be for something worthwhile."
"Working on 'Supergirl' is like a month of your life, but I'd give it up in a heartbeat because the last experience I had was so rewarding and I was so happy with what we did," Smith continued at the time. "I like all the people up there, and I believe in the show in a big, bad way. It's incredibly warm. It's just well-made entertainment, and it's got something to it. It's a little nourishing, it's not just fast food. There's always some heart to it."
"Supergirl" Season 3 premieres on Monday, Oct. 9, at 8 p.m. EDT on The CW.
© Copyright IBTimes 2023. All rights reserved.