'Supergirl' Star Jeremy Jordan On Working With 'Lady Bird' Actress Laurie Metcalf
Jeremy Jordan opened up about working with Laurie Metcalf on CW's "Supergirl."
In this week's Season 3, episode 14 of the Melissa Benoist-led series, Metcalf made her debut appearance as Winn's (Jordan) estranged mom, Mary. Jordan and Metcalf had a couple of emotional scenes in the installment, and Jordan thought that he was able to pull off all of them mainly because Metcalf was a great scene partner.
"When Laurie Metcalf plays opposite you, anything is possible," Jordan tweeted, shortly after the episode aired.
"I just think when you're working with someone that's good and prepared and is as talented and skilled in the way that she (Metcalf) is — and the way that many of the people that I've worked with on the show are — it falls into place much more easily," Jordan told TV Insider when asked what it was like to film his intense scenes with the Oscar-nominated actress. "And the writers kind of gave us permission to be a little free with it, so I was able to find my way into it really organically and she was there 1000 percent giving back."
When a fan asked if Metcalf is returning to the show in the future, Jordan implied that viewers might not see Mary anytime soon. "Mom's busy being famous and stuff," Jordan tweeted of the "Lady Bird" actress.
"Unfortunately, we only have Laurie for the one episode so far," Jordan confirmed to TV Guide. "We talk about [exploring Winn and Mary's relationship], for sure, afterward and I think it's inferred that there is a tentative relationship going forward. But in terms of seeing it, she's busy."
While Mary won't be showing up again soon, Jordan said that Winn's reunion with his mom "has opened him up to the idea of him making more of a difference in the world." "He's at his dream job working at the D.E.O. but I think he recognizes that he is still smarter and has more to offer than he gives himself credit for," Jordan said. "So we see him start to explore those possibilities — or maybe not! He falls back into old patterns of denial and self-deprecation but I do think he's finally gonna start to try to recognize his full potential."
Would you like to see Metcalf return as Mary on "Supergirl"? Sound off in the comments section below!
"Supergirl" airs Mondays at 8 p.m. EDT on The CW.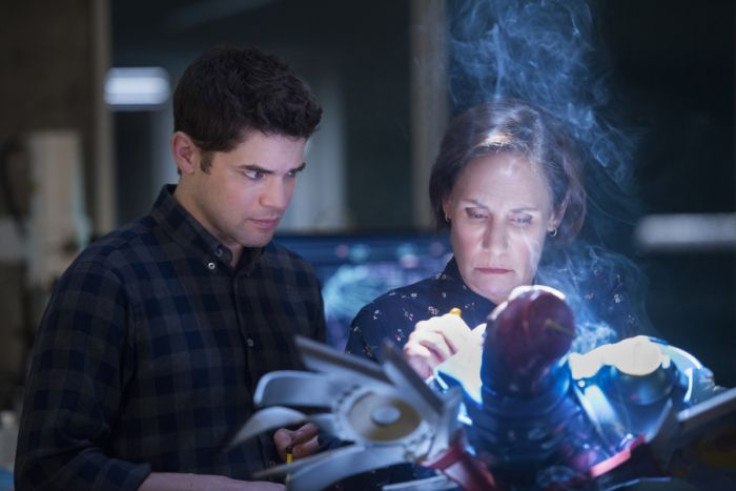 © Copyright IBTimes 2023. All rights reserved.