'Supergirl' Star Melissa Benoist Shares Season 2 Photo With 'Wonder Woman' Alum Lynda Carter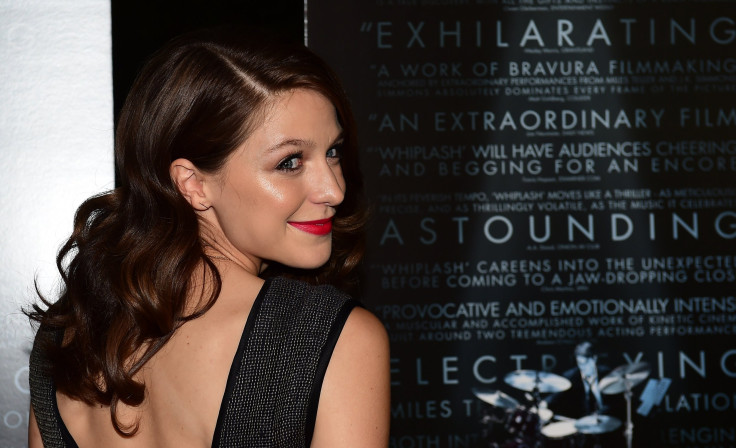 Supergirl has met Wonder Woman!
"Supergirl" star Melissa Benoist recently shared an Instagram photo with original Wonder Woman actress Lynda Carter from the set of the CBS-turned-CW series.
"Met a wonderful woman today @reallyndacarter," Benoist captioned a black and white pic with Carter, who plays the female president of the United States in Season 2 of "Supergirl."
Just this Thursday, Carter was photographed filming the new installment at the Queen Elizabeth Park in Vancouver at around 3 p.m. Based on the photos taken by YVRShoots, it looked like Carter's character was about to announce something to the public during an outdoor event.
The whole program, however, descended into chaos when a sudden explosion took place at the venue, the website reported. Kara' s (Benoist) sister Alex (Chyler Leigh) and Maggie Sawyer (Floriana Lima) were also spotted in the crowd during the explosion.
During a roundtable interview at the San Diego Comic-Con last month, executive producer Sarah Schechter talked about the show's decision to cast Carter as the female president of the United States.
"My personal hope is that it's a good foretelling of things to come with our own presidency," Schechter said as per /Film. "Lynda Carter is amazing and her role as Wonder Woman was, for a long time, the only female hero that a generation of people had to look to. We want to honor that even as we expand the idea of what a female superhero can be. I think there's going to be some very surprising turns. I think people are going to be really excited. She has some fun stuff to do."
As previously reported, executive producer Greg Berlanti was trying to get Carter to appear on the show as early as last season.
"We had the perfect role for Lynda Carter, and we couldn't work out her schedule," Berlanti told Comic Book Resources and other news outlets last March. "That's the biggest disappointment for me for this entire [first] season."
"Supergirl" Season 2 premieres on Monday, Oct. 10, at 8 p.m. ET/PT on The CW.
© Copyright IBTimes 2023. All rights reserved.