'Supernatural' Season 12 Spoilers: Will Mary Winchester Come Back? Episode 6 Synopsis, Promo Released Online [VIDEO]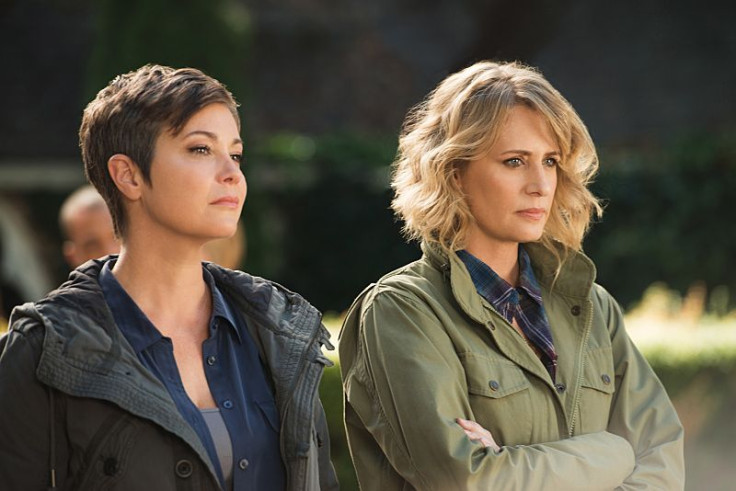 CW's "Supernatural" aired a Season 12 episode this week in which Dean and Sam Winchester killed none other than the German dictator, Hitler. The Thule Society resurrected the Nazi lover but our favorite pair of hunters successfully shot the mass murderer.
What will happen next week on "Supernatural"?
Well, mama Winchester is back! Sporting a new haircut, Mary (Samantha Smith) returns to her sons' lives when a hunter dies. According to the synopsis of Season 12, episode 6 (via SpoilerTV), titled "Celebrating The Life Of Asa Fox," all supernatural hunters gather to celebrate the life and tragic death of a hunter named Asa Fox. However, things quickly take a deadly turn.
Dean (Jensen Ackles), Sam (Jared Padalecki) and Mary get trapped in a house. Then, a demon starts picking off hunters one by one and killing them. The best part of the episode isn't the plot but the fact that Sheriff Jody Mills (Kim Rhodes) meets Mary! We really wonder how they will interact and whether they will get along.
The promo of the upcoming "Supernatural" episode shows the Grim Reaper. She is back and tells Dean the rules of the house. One if the rules is that the house is a one-way ticket. Every one eventually dies.
Nonetheless, Dean is surely going to be happy to see his mother back. Mary left at the end of episode 3. She needed some space to mourn the family she used to know – John and her two little boys. Sam didn't protest her exit but her decision certainly impacted Dean a lot.
Watch not two but three Winchesters take down a demon in "Supernatural" Season 12, episode 6 which premieres on Thursday, Nov. 17 at 9 p.m. EST on The CW.
Are you excited to see Jody and Mary together? Hit the comments with your thoughts!
© Copyright IBTimes 2023. All rights reserved.