Supernatural Season 15 Spoilers and Update: A Perfect Finale To Satisfy Fans
KEY POINTS
"Supernatural" Season 15 will be the show's final
There are only seven more episodes to air
Remaining episodes will air Thursdays during the Fall 2020 season
The final seven episodes of the CW's "Supernatural" will wrap up the Winchester brothers' story, and the series finale is going to satisfy long-term viewers of the fantasy show.
"Supernatural", which is currently on its 15th season, was set to air its finale on May 18. But production was shut down due to the coronavirus pandemic. Although filming has been completed through episode 18, post-production work is pending. Two more episodes are yet to be filmed.
To announce its fall line-up of shows, the CW on Thursday posted a video that showed a snippet of Jared Padalecki and Jensen Ackles, the actors who play Sam and Dean respectively, mentioning the season final season.
Spoilers for the upcoming seven episodes have been sparse, but Ackles previously said that the ending is "certainly going to feel right and it's going to feel good."
"It should put a lot of people in a position of feeling great about the journey they took with us and the Winchester brothers," he said during the Television Critics Association's summer press tour last year. "That's certainly how I feel about it, and we're really excited to tell that story."
It remains to be seen whether Sam and Dean will survive and lead peaceful lives or if the show will end with the Winchester brothers sacrificing their life for the larger good. The showrunner and executive producer Andrew Dabb previously told Collider that they have explored all possibilities.
"Who lives and who dies has been an open question with Supernatural, not just for the finale, but season by season. I think we chose an endpoint that makes sense to us, emotionally, and is an ending point to this very long and hopefully exciting journey that they've been on it," Dabb said.
A number of familiar faces are expected to return before the series wraps up. According to reports, Winchesters' half-brother Adam (Jake Abel) is set to return before the show ends. Adam was last seen in episode 8. Felicia Day's Charlie's return is yet another character that would return.
A number of familiar faces, such as Jody Mills (Kim Rhodes), Ruby (Genevieve Padalecki), Jo (Danneel Ackles), Kevin Tran (Osric Chau), and Garth (D.J. Qualls) have already made appearances this season.
The series' remaining episodes will air Thursdays during the Fall 2020 season.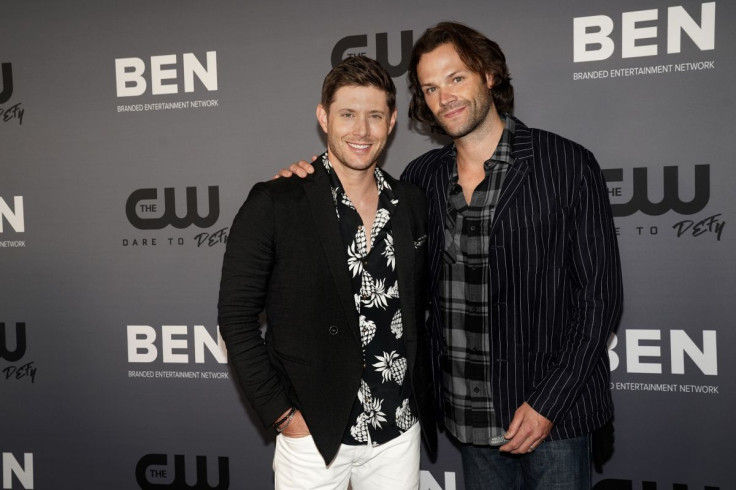 © Copyright IBTimes 2023. All rights reserved.