Surging Inflation Data Spurs Asian Traders to Buy Silver & Gold at New Record High Prices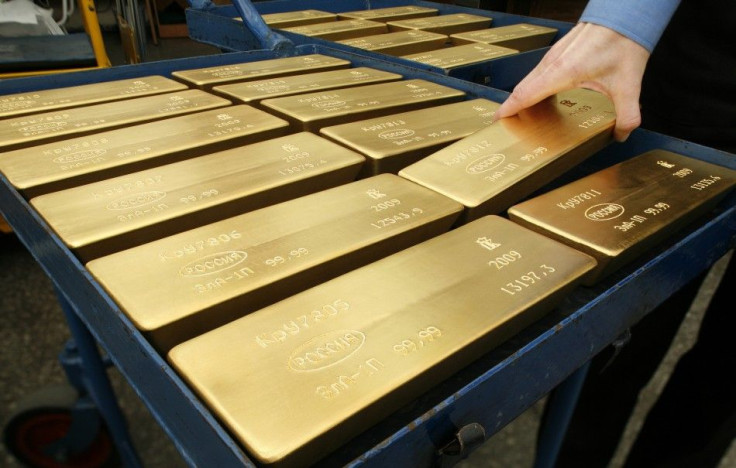 Prices to Buy Silver and gold jumped at the start of Asian trade on Friday, hitting new 31-year and all-time Dollar records respectively, as Beijing reported a surge in China's growth and inflation rates.
Hitting a 3-year high of 5.4% - and with current bank-deposit rates raised last week to just 3.25% - China's outlook for inflation might raise the threat of more aggressive monetary conservatism by Chinese authorities, says Standard Bank, especially given that GDP figures were also unexpectedly strong at 9.7% year-on-year.
This could be bearish for commodities in general, although the effect on base metals could be particularly acute. For now, however, the data contributed to further inflation-hedge buying in both gold and Silver Bullion overnight, says Standard.
Gold on Friday unwound the last of this week's 1.9% drop, coming within 30¢ of $1480 per ounce in the spot market and recording a new all-time high at the London Gold Fix of $1472.50.
Prices to Buy Silver also surged ahead of today's US price-inflation data, hitting the highest level since 21 Jan. 1980 in Dollars at $42.63 per ounce, and setting a new all-time high for UK investors, breaking £26 per ounce for the first time ever.
New data today also showed Consumer Prices in the 17-nation Eurozone rising sharply, up by 2.7% last month from March 2010.
So-called core inflation - which excludes energy prices - jumped to 1.5%, the fastest pace since March 2009. Across the political European Union of 27 states, annual headline inflation rose in March to 3.1%, its worst level since 2008.
Last week the European Central Bank raised its key lending rate to 1.25%.
Gold is ultimately dependent upon real [interest] rates, which are a function of both inflation expectations and monetary policy, said Goldman Sachs' head of commodities research says Jeffrey Currie last week, just ahead of his Sell Note on Goldman's commodity-market play.
A top in Gold Prices will only become apparent when the risks of sovereign default are behind us with a clear and successful exit of the stimulus we've seen over the last few years.
Ireland's government bonds were today downgraded by the Moody's rating agency to just one step above junk - a level at which many financial institutions would be forced to sell.
Athens was meantime due on Friday to announce new austerity measures, aimed at reducing the Greek budget deficit as its open-market borrowing costs hit a new post-Euro record of 13% per year.
Rebuffing German finance minister Wolfgang Schaeuble - who told Die Welt on Thursday that Greece could voluntarily restructure its debt before 2013 or involuntarily after, meaning an outright loss to some creditors either way - John Lipsky of the International Monetary Fund today told the Frankfurter Allgemeine Zeitung that we have an ongoing program that is not based on restructuring.
Asked whether the IMF and European Union would instead extend their loans to Greece when they mature in two years' time, It is always possible, said Lipsky.
Over in China, ordinary households must suffer in silence while inflation erodes both their income and savings, said Victor Shih, professor at Northwestern University, in a presentation at last weekend's New Economic meeting in Bretton Woods.
Not mentioning the surge in physical gold and Silver Investment, Real deposit interest rates are negative and will remain so in the foreseeable future, prompting wealthy households to speculate overseas on a large scale if relative returns suddenly decrease in China, Shih said.
China's largest investment bank - and its top-ranked research provider - CICC said this week it's turning cautious on the domestic stock market, because economic growth is going to slow down in the coming months, according to global equity strategist Hao Hong.
Western-based institutions are raising their China bets, in contrast, reports Bloomberg today, citing US bond giant Pimco and Switzerland's Credit Suisse, as well as the China divisions of Deutsche Bank and Goldman Sachs.
Beijing's attempt at restructuring the economy - allowing local property taxes and curbing loans for real-estate 'speculation' - in fact means that commodities will still be a very bright spot for the near future, reckons J.P.Morgan China managing director Jing Ulrich.
Historically, gold has always been a safe haven against inflation and a safe haven in times of political instability. Today we face both risks, said hedge-fund billionaire - and long-time gold bull - John Paulson in an interview with France's Les Echos on Monday.
In an inflationary environment where the demand for protection increases, the price of gold can rise even further.
© Copyright IBTimes 2023. All rights reserved.