The Surprising Reason Queen Elizabeth II Waited Years To Meet Kate Middleton
At this point, Kate Middleton has secured her place in the royal family, but the Duchess of Cambridge wasn't always greeted so warmly by Queen Elizabeth II. Reportedly, the Queen waited five years to meet Catherine. What was behind the hesitancy?
According to The Sun, the monarch waited that period of time because she wanted to make sure the relationship was serious between Kate and her grandson, Prince William. After beginning their relationship in 2003, Kate was forced to wait until 2008 for the introduction.
The outlet states the reason the Queen waited so long was that she didn't want to "waste time meeting her grandsons' short-term girlfriends." The fact was that at the time of their meeting, at the University of St Andrews in 2001, the Prince had a reputation as a "ladies man" which perhaps inspired the Queen's choice.
READ: Queen Elizabeth Missed Christening Because Meghan Markle, Prince Harry Made This 'Blunder'
However, the meeting almost never took place due to the royals briefly breaking up in 2007. It is said they decided to part ways due to the aggressive media coverage about them and wanting to pursue individual interests. Fortunately, it didn't last long and a few months later they were once again photographed together.
After rekindling their romance, the time came for Kate to meet the Queen. The meeting occurred at Peter and Autumn Philips' wedding in May 2008.
Currently, there are reports that the monarch is training the Duchess for her future role as Queen, even though Kate's title will be different than her own. Additionally, she recently named her as a Dame Grand Cross of the Royal Victorian, which is the highest honor she can give a woman, in order to celebrate the royals' eight-year anniversary.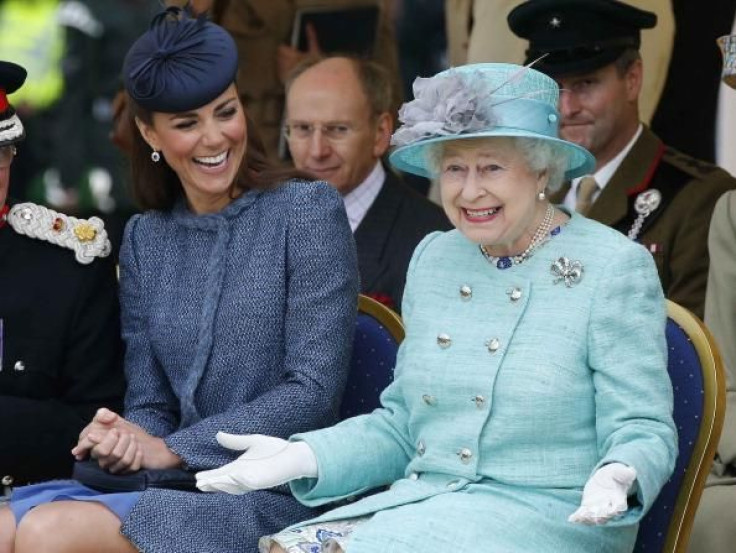 © Copyright IBTimes 2023. All rights reserved.