Survey: Americans Prefer Small Steps To Reopen Economy
KEY POINTS
Majority of Americans are wary of reopening the economy too soon
Majority of Republicans want to take small steps to reopen the economy
This reveals how capital-funded anti-lockdown protests are not representative
As some states plan to slowly reopen their economies and anti-lockdown protests in states like Michigan garner more and more media attention, a new survey from the Democracy Fund + UCLA Nationscape Project indicates that a significant majority of Americans, even in the Republican constituency, are not ready to engage in activities that would signal a return to normal life before the coronavirus pandemic is contained.
The most likely activity Americans would partake in with the blessing of public health officials is going to dinner at a friend's house, while at the opposite end of the spectrum, over 60% of Americans would still not go to a sporting event or a concert, according to the survey, which was reported by the USA Today.
These results indicate that Americans of all political stripes are still extremely concerned with stopping the spread of the virus, more so than reopening the economy and returning to normal, although like everything in American politics, there is a clear partisan split. On nearly every measure, Republicans were 5-15 percent more likely to want to partake in activities frowned upon by public health officials.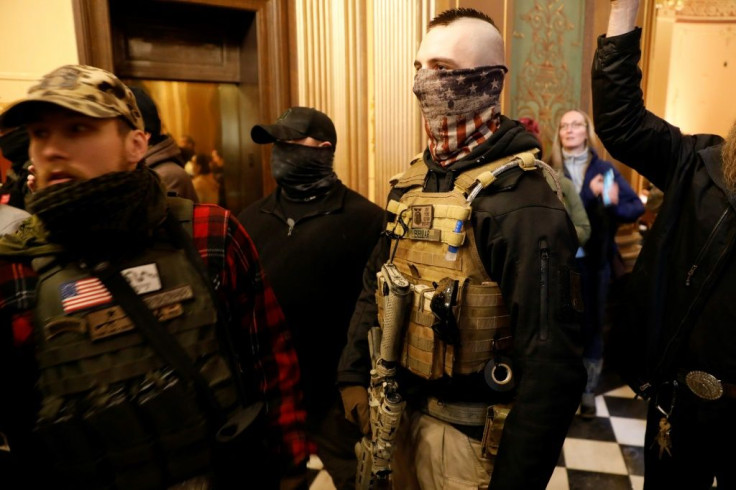 On Thursday, armed protesters descended on the Michigan capitol and intimidated lawmakers in the congressional chamber in an attempt to reopen the state.
A cursory review of the financial backers of the groups involved in the protest reveals some familiar and immensely powerful names in politics. Both the DeVos and Koch family are extremely active in providing money and organization to far-right and libertarian politics, and they are both funding these groups along with other major conservative donors. This helps to explain the split between the survey indicating that most Republicans still want to be cautious with reopening the economy, and these small groups demanding a full return to normal life.
Even if public health officials declared it to be acceptable, a majority of Republicans still would not ride public transportation, go to a stadium concert, attend a sporting event, fly on an airplane, go to the movies, send their kids to school, go to a shopping mall, attend a wedding or attend religious services, helping to highlight how extreme these anti-lockdown protests are, even on the right.
© Copyright IBTimes 2023. All rights reserved.