Surviving Sandy: The Rockaways Rise From The Ashes Six Months Later [PHOTOS]
Today, more than six months after Superstorm Sandy devastated many of New York's beachfront communities, it may feel like things have returned to normal. Coney Island's Luna Park in Brooklyn opened on time, and Alphabet City in Manhattan is humming with activity. Most of the city has recovered by now from the tempest that tore through the region on Oct. 29, and most New Yorkers have gone back to the daily grind.
But in the hardest-hit areas of the five boroughs, the impacts of the natural disaster are still deeply felt, and it's not that easy to bounce back. In the tight-knit enclaves of Queens that make up the Rockaways, many folks are still having trouble coming to terms with all that has been lost, and struggling to rise from the ashes.
(For a detailed map breaking down the extensive number of applications for federal aid by Sandy-affected residents and who actually received the support, see International Business Times' infographic: "FEMA's Sandy Grants: Who Got Money, And Who Didn't?")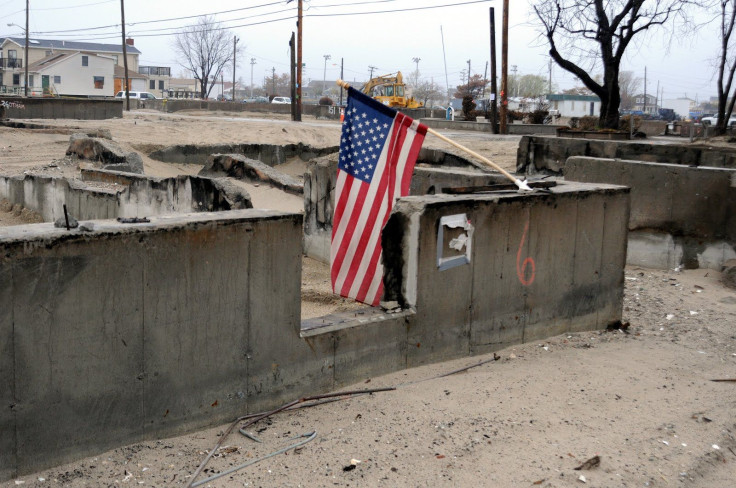 Cemetery For Houses
In the aptly named private Rockaway community of Breezy Point, those ashes are not just a metaphor. They are mixed into the sand that is strewn into the crumbled cement foundations, wall fragments and colorful makeshift tributes that are all that remains of more than 100 homes along the Atlantic coast that will never be rebuilt.
The area resembles a graveyard for houses. Many of these homes -- owned by firefighters and police officers -- burned to the ground as the floodwater inundated the narrow peninsula. The scale of the destruction made Breezy Point a symbol of Sandy's catastrophic force. Now that half a year has gone by, residents of this insular community are struggling to bring a sense of normality back to a community torn apart by waves and flames.
Pain and despair still simmers in much of Breezy, as it's known to locals. Last Wednesday morning, an elderly woman stood smoking a cigarette on her porch overlooking the fire's wreckage. The windows of her yellow house, sitting at the very edge of the fire-ravaged terrain, are still protected by plastic sheeting, and the woman, who declined to speak at length or be identified, trembled as she attempted to describe how she feels.
"I'm too upset to talk about it," she said. "It stresses me out just to look at it."
She's actually one of the lucky ones. Although her house is not fully repaired, she is at least able to still occupy it, which is more than can be said for many of the storm's victims.
Never To Return
Ed Deacy considers himself fortunate, as his Breezy Point home is back to normal. But the same can't be said for his brother-in-law, whose house was reduced to cinders during the maelstrom. Like many of those who sustained minor damage in the hurricane, Deacy is more concerned with his neighbors who were rocked the hardest. He is dealing with many of the same issues as his fellow victims -- from haggling with insurance companies and the Federal Emergency Management Agency to preparing for a future that promises more frequent and intense storms like Sandy. But the bulk of his worry is reserved for those like his brother-in-law's family, who face uncertain lives amid shattered stability.
"To drive around the promenade there and see the empty spots, it's devastating," Deacy said, choking up as he looked over his broken neighborhood. "I'm not worried for myself. I'm worried for the people who aren't coming back."
But Deacy continues to hold onto hope that the Point will rebound -- it's just a matter of time and dedicated effort.
"I think the progress has been pretty good ... The volunteers have been wonderful, and the different groups have been fantastic. It's a long process," he said. "It's Breezy Point, I love it, it's just going to be a while until it comes back."
From The Ground Up
The devastation at Breezy Point is still visible as one walks along the beach and through the hardest-hit areas, but so is the reconstruction. Many homes seem to have been left to rot. But even more have been repaired, or are still going through the rebuilding process.
Joe Libretto is one of the construction workers toiling to help people get back into their waterlogged homes. The range of damage was pretty wide, he noted, although he pointed out that the area's mold problem doesn't seem to be as severe as some other sections of the city, particularly the south shore of Staten Island. Still, the house he was working on is in terrible shape, like many of the bungalows, family houses and beachfront fixer-uppers that line the Breezy shore.
"Floor had to be redone, all the walls had to be replaced. Pretty much a full renovation," Libretto said in between installing pieces of trim. As for the biggest problem impacting most homes: "Water damage, what do you think? Water and wind. There was literally no floor in this house at all."
Surf's Up For Some
Some people are back on their feet, including the folks at Rockaway Taco, a small shack selling Mexican specialties a stone's throw from the waves in Rockaway, a short drive from Breezy Point.
Rockaway was also slammed by Hurricane Sandy. Its popular boardwalk was broken away from the dunes and swept out to sea, as were the few small shops (including a Rock Tac outpost) that used to operate there, dishing out food and supplies to surfers and staycationers.
But Rockaway Taco was lucky -- its low-key operation was able to weather the worst of the storm's impacts, according to worker Robert Wagner.
"There was about 3-1/2 feet of water inside the shack," he said. "But most of our equipment was saved."
And now the eatery is back in business, having reopened its wind shutters on Friday, when it was already dishing out quesadillas, plantains and of course fish tacos to hungry customers looking to chow down after a day at work or on the beach. The A subway train still isn't running to Rockaway, but that's not stopping Rock Tac worker Ian Rosenberg or any of the other crew members from getting back to work, firm in their belief that the neighborhood will return to normal -- along with the famously long chow lines -- in time.
"There definitely is that challenge to let everyone know we're still here, rebuilt, going just as strong as ever," Rosenberg said Wednesday. "I think it's going to be a slow process ... I would like to think that by the end of the summer, everything will be back to normal -- another summer in the Rockaways."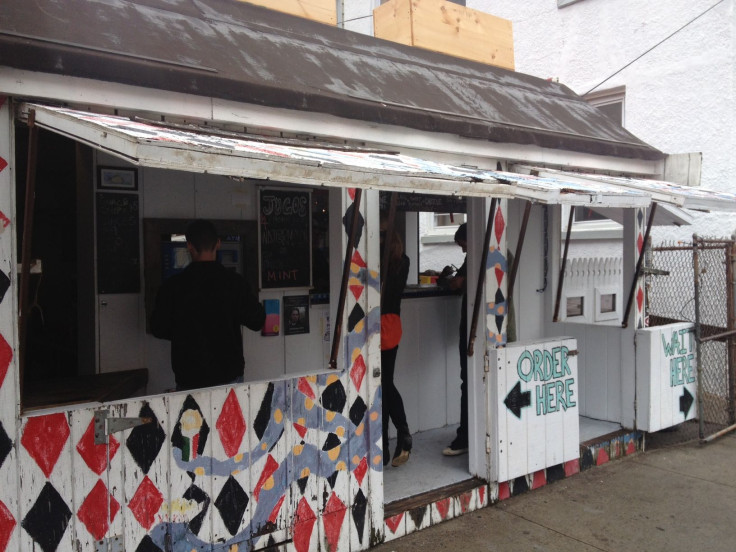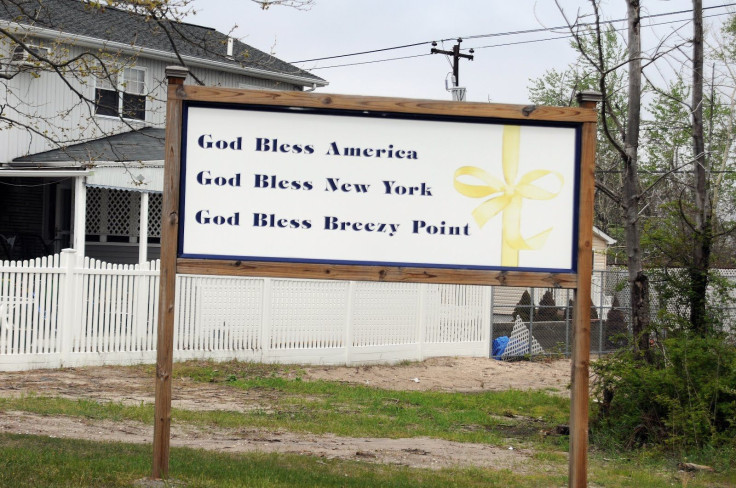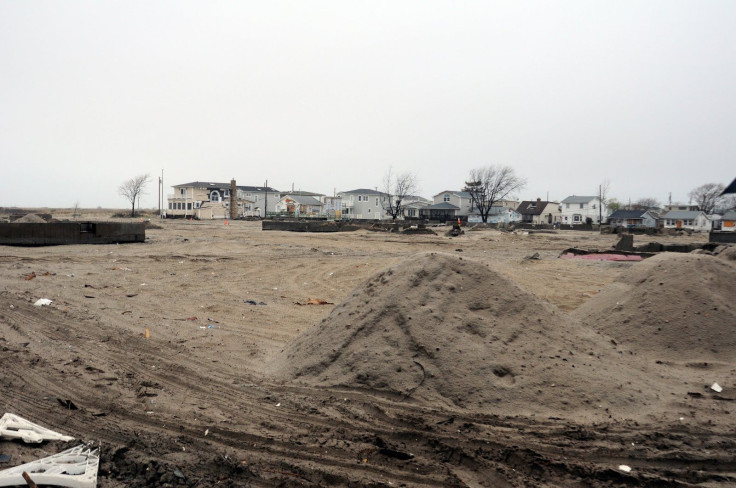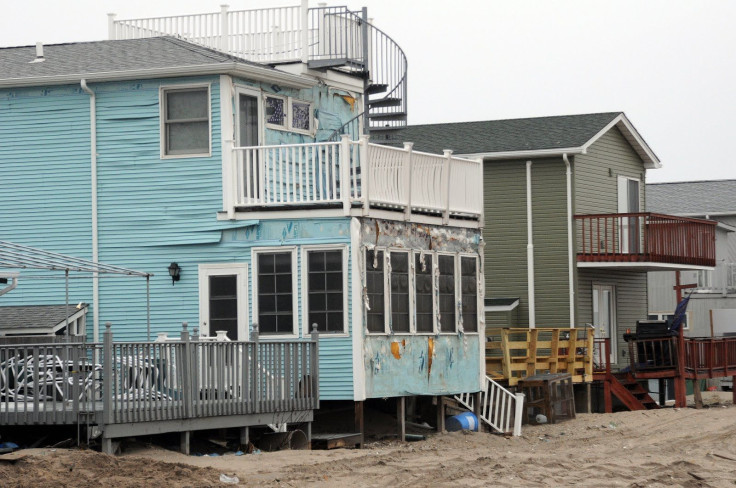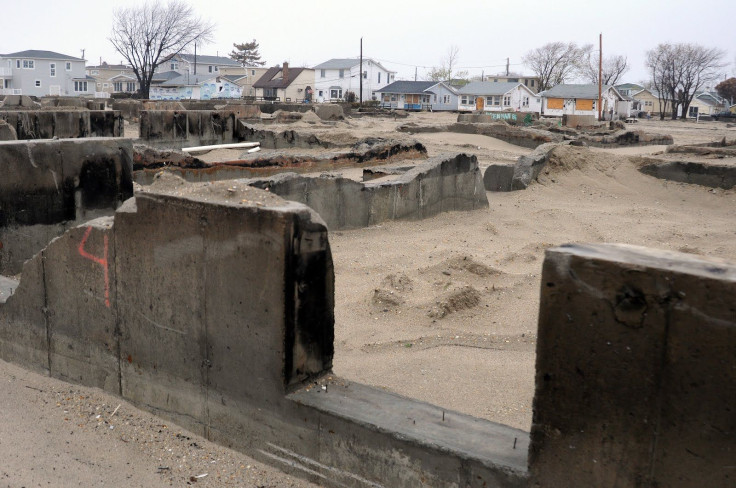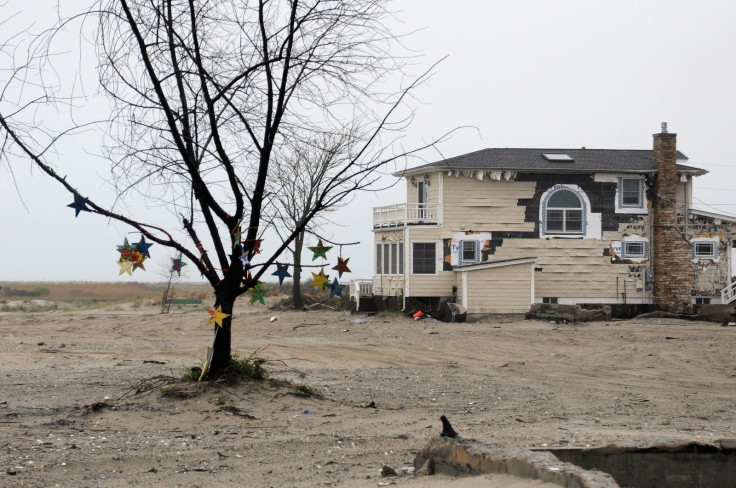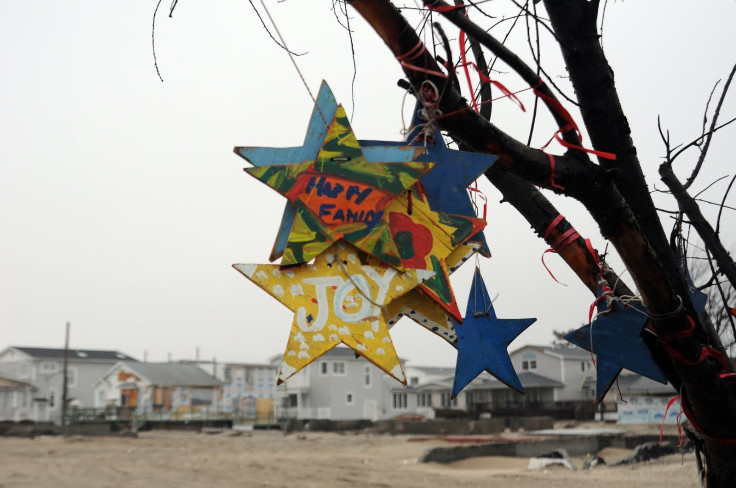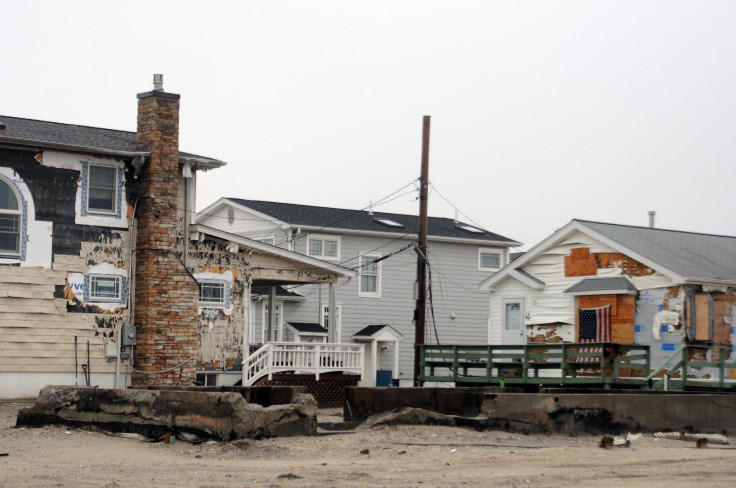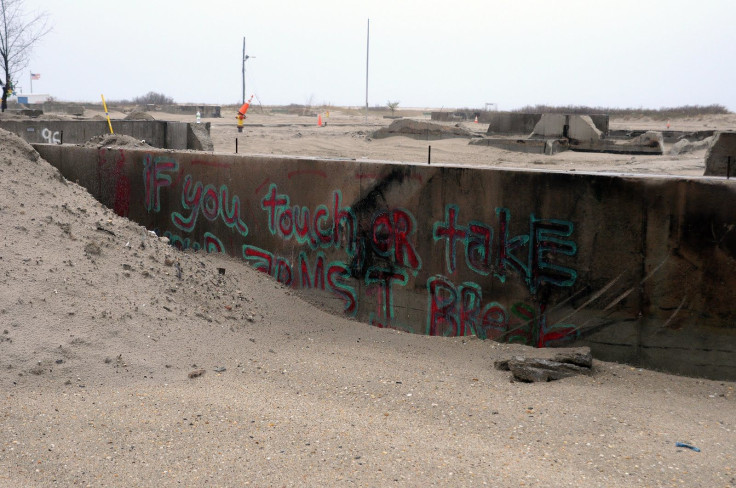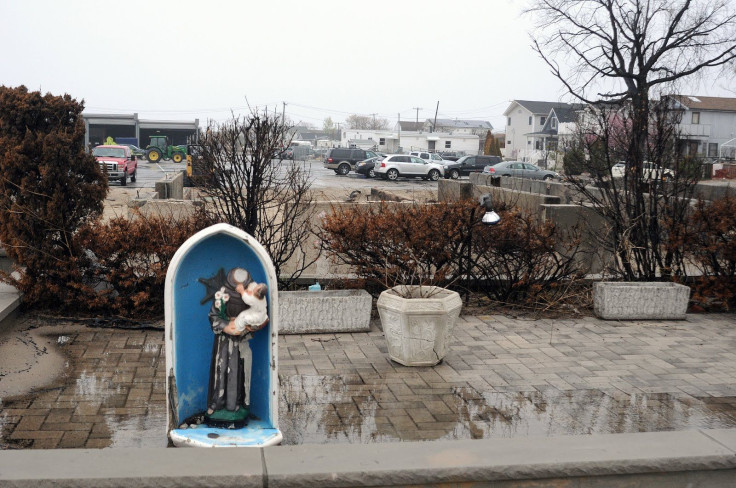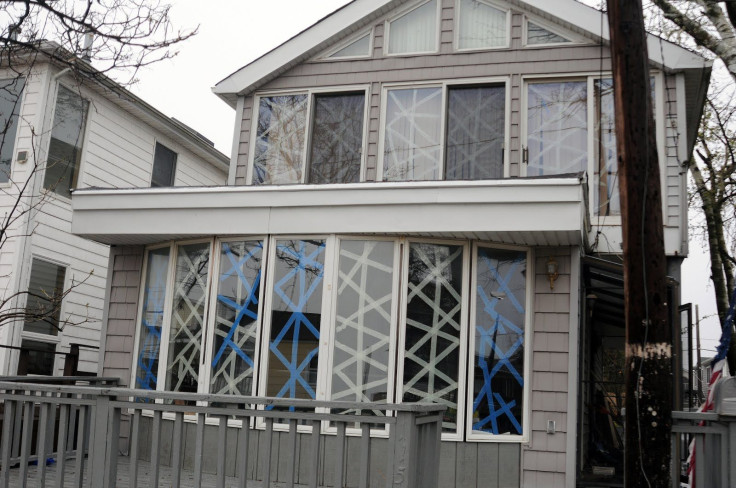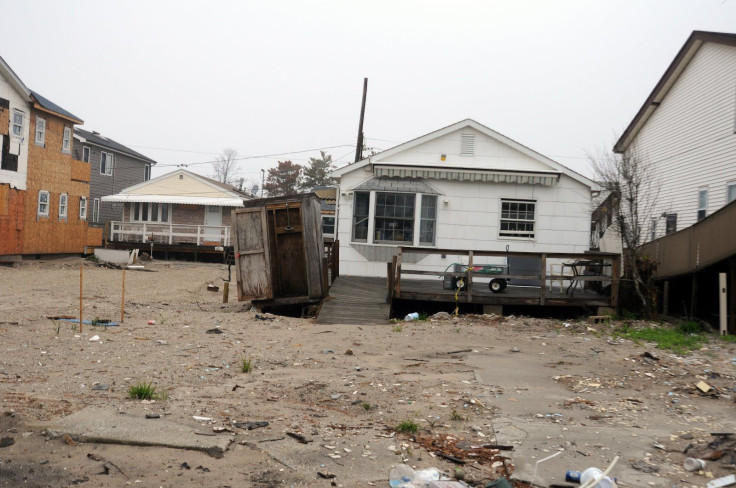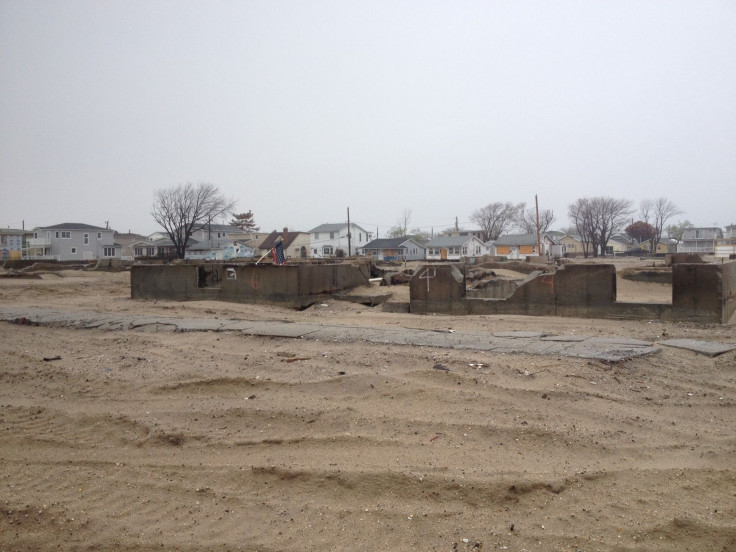 © Copyright IBTimes 2023. All rights reserved.