Susan Lucci, Bryan Cranston And More React To 'All My Children' Creator's Death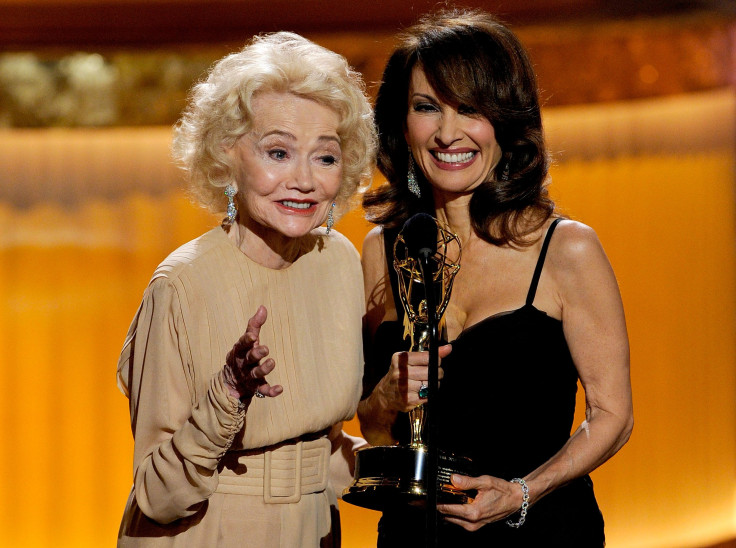 The soap opera world is dealing with a major loss. Agnes Nixon, who created "All My Children" and "One Life to Live," died at age 93, and soap opera stars and alums are publicly morning the loss.
The writer's family revealed that she died from pneumonia, which was a result of Parkinson's disease, according to the New York Times. Nixon had been staying at a physical rehabilitation facility in Haverford, Pennsylvania, and was hoping to gain strength to go on a tour for a book she recently finished, the Associated Press reports.
Though she created "All My Children," "Loving" and "OLTL," she worked on several other soaps too. "Guiding Light," "As the World Turns," "Search for Tomorrow" and more had her on the writing staff. She won several Daytime Emmy Awards and touched the lives of many actors. Several soap stars have since reacted to Nixon's death.
Susan Lucci, who played Erica Kane on "AMC," said she and Nixon still kept in touch. When she went to take a picture on her phone of a printed photograph for social media, she says she felt Agnes' spirit.
"I knew when I got back in the car, I was going to take my phone out and take a picture of the picture so I could post whenever [Nixon's son] Bobby told me that it would be OK to do that," she told TVLine. "So I got in the car and I took my book in my hand and it fell open to the picture of Agnes and me. And that is Agnes. That was Agnes smiling on me, Agnes and her Irish superstition and her spirit and the little elf in her. That was Agnes, letting me know she was still with me."
Several actors credit Nixon with launching their careers. While current soap opera stars like Nancy Lee Grahn, who currently appears on "General Hospital," thanked the writer for all she'd done, stars who moved on to bigger TV and movie roles, like Bryan Cranston and Sarah Michelle Gellar, also posted tributes.
Nixon is predeceased by her husband and survived by her four children. There will be a private burial in Pennsylvania.
© Copyright IBTimes 2023. All rights reserved.