Suspected Accidental Overdose Kills Pennsylvania Woman After She Cleaned Son's Drug Paraphernalia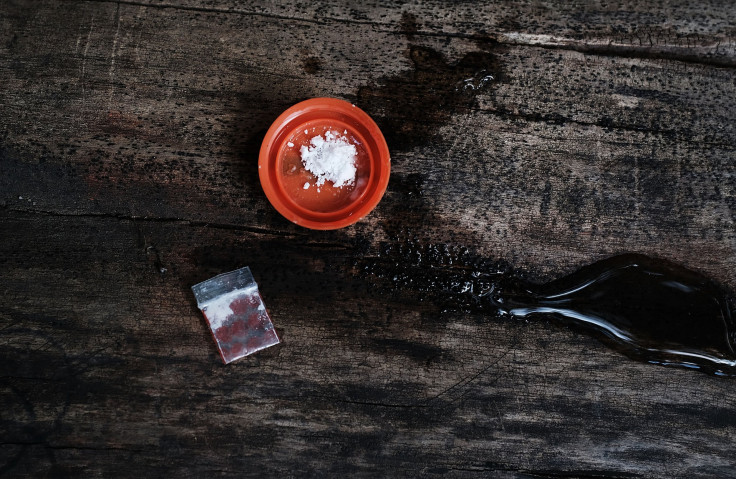 A 69-year-old woman in Pennsylvania died as a result of making contact with drug paraphernalia left behind while she was cleaning up after her son's suspected overdose, reports said Thursday.
Ronald Plummer, 45, was rushed to a central Pennsylvania hospital after he found unresponsive in his bathroom on Nov. 5, following his suspected overdose. His mother, 69-year-old Theresa Plummer, watched over and took care of Ronald in intensive care, NBC-affiliate WPXI reported.
Theresa reportedly left his bedside to return to her Portage, Pennsylvania residence, where she got to work cleaning up the mess in her son's bathroom.
On Nov. 6, Theresa experienced shortness of breath at home and died after being taken to the hospital on that day. Her son died on Nov. 7.
Cambria County Coroner Jeff Lees said he believes Theresa's death had been a result of her cleaning up her son's drug paraphernalia and that she likely absorbed a substance through her skin that was dangerous.
"This is a caution for safety for anyone coming into contact with any type of powder substance," Lees told NBC-affiliate WJAC.
"You should use extreme caution and notify the proper authorities. My strong advice to any family that may have this happen to them is to call law enforcement to have them or EMS services come back and remove the substance or material that may have been left behind," Lees added.
Local authorities told WJAC that they could not identify the drugs involved in the incident immediately and the Portage Borough Police Department, which handled the case, also did not comment on the type of the substance.
An autopsy was conducted, however, the coroner is still awaiting toxicology test results to confirm the cause of death. These tests usually take weeks to complete.
Although the drugs involved in the case are yet to be identified, increasingly powerful drugs like fentanyl have made it more difficult for first responders, families, and others across the country to tackle overdoses — many of which are a result of and stem from opioids like heroin and fentanyl, which is especially fatal.
Drugs like fentanyl, which is a synthetic opioid that is said to be 50 to 100 times more potent than morphine, can also be absorbed by the skin or just through inhalation, which might as a result led to an accidental overdose, the Centers for Disease Control and Prevention warns.
"It can come into your system in any way. You can inhale it. You can ingest it," Roxanne Franckowski, a chemist with Cayman Chemical Co. in Michigan, told CNN in June. "If your hand is exposed and you touch fentanyl, it can be absorbed that way."
A minimum of 2 milligrams of the drug fentanyl ― which has been found mixed into cocaine or other drugs, sometimes even without its user realizing ― can kill a person, according to Dr. Nora Wolkow, director of the National Institute on Drug Abuse, Huffington Post reported.
In a similar incident involving the deadly drug fentanyl in May, an Ohio police officer was said to have suffered a near-fatal drug overdose after he tried to brush off what was believed to be powdered fentanyl from his shirt with his bare hand, following a traffic stop. That officer reportedly was given four doses of the antidote Narcan in order to be revived, police officials said at the time.
© Copyright IBTimes 2023. All rights reserved.