2 Navy Sailors Die Of Apparent Drug Overdose At Same Georgia Home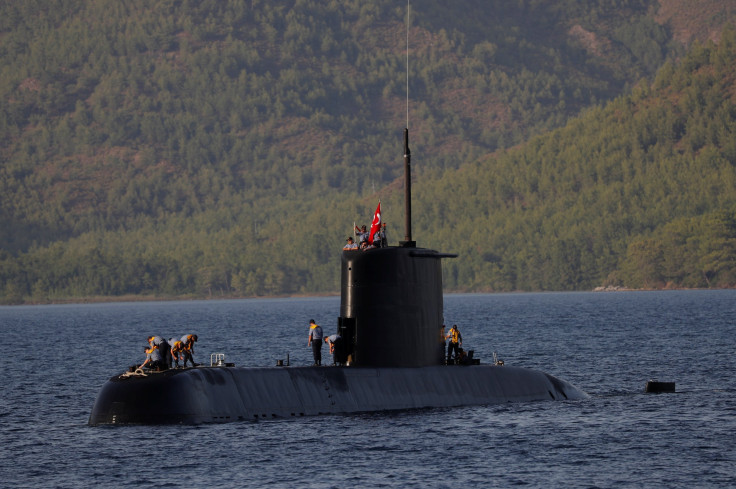 Police in south Georgia have been investigating the deaths of two U.S. Navy sailors based at the Naval Submarine Base Kings Bay in Georgia, after it was suspected the two died of apparent drug overdose at the same home four days apart last week, the U.S. Navy told First Coast News on Tuesday.
According to the Navy, Petty Officer First Class Brian Jarrell, 25, and Petty Officer Second Class Ty Bell, 26, who were found dead in Bell's residence near the Kings Bay Submarine Base, just north of the Florida state line, possibly died of drug overdose. Both of them were found unconscious at the home four days apart.
Jarrell's body had been found face down in the back bedroom of the Kingsland home on Oct. 12. He was declared dead at the scene. He was reported missing Oct. 11 and his wife told the investigators that he was last seen that day in Orlando, where they were celebrating their daughter's birthday at Disney World, but he left early.
Four days later on Oct. 16, police received a call from the same residence and discovered Bell lying unresponsive on the couch with a white, foamy substance coming out of his nose. Police said they tried to revive him, but he was confirmed dead a while later.
The Navy released the following statement, according to First Coast News: "Tragically, we have lost two Sailors to apparent drug overdose. The submarine force and Kings Bay leadership are taking these events seriously."
The Navy said the Kingsland Police Department was leading the investigation into the deaths and was being assisted by the Navy Criminal Investigative Service (NCIS). They have not yet found what drug exactly caused the sailors to overdose and die.
"The Navy is supporting the law enforcement investigations, while also reinforcing the resources and systems we have in place to deter, detect, and treat illegal drug use," an official statement read, according to Fox News."The Navy and submarine force has robust drug prevention programs in place and ensure that every Sailor is aware of and given an opportunity to seek help if they need additional support or are going through a difficult time in their personal and professional lives."
One of Bell's neighbors, who did not identify herself, said the deaths were a shock. "We're all families here. It's a very quiet neighborhood. With all the kids around, we never expected this, especially at that house," she told News4jax.com, an independent station licensed to Jacksonville, Florida. "My heart is breaking for the families. I mean, they're just young guys. I don't know what took them down that road, or what possibly caused that, but it's heartbreaking."
The Navy said Bell was assigned to the ballistic missile submarine U.S.S. Wyoming, while the other sailor Jarrell had been assigned to the Trident Training Facility at the Kings Bay.
Referring to the deaths, Navy Commander Sarah Self-Kyler said, "The submarine force and Kings Bay leadership are taking these events seriously." He added they have ordered a urinalysis sweep of all Kings Bay commands "for opportunities to increase various spot checks (i.e. increasing frequency of urinalysis testing, command-wide unit sweeps, shipboard health and comfort inspections)," according to NBC affiliate, WSMV-TV. The U.S. Navy has often insisted on a zero-tolerance drug policy.
© Copyright IBTimes 2023. All rights reserved.