'Sweet/Vicious' Creator Jennifer Kaytin Robinson On Casting Eliza Bennett, Taylor Dearden As Jules, Ophelia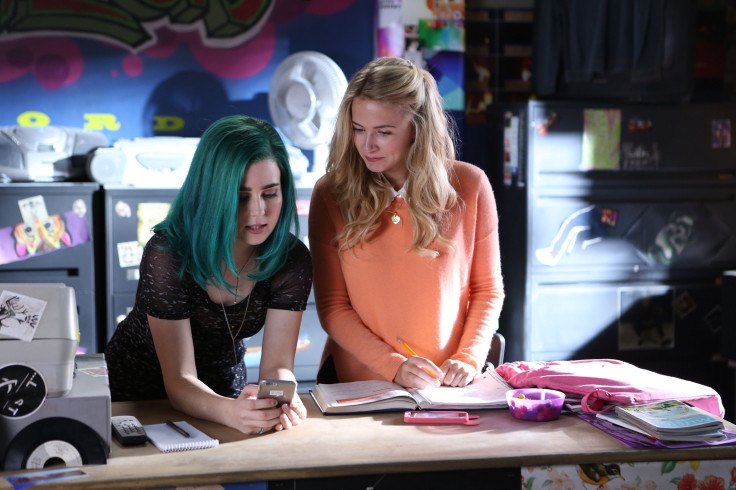 "Sweet/Vicious" creator Jennifer Kaytin Robinson revealed that casting the show's vigilante duo took a little more time than expected, as they had some difficulties finding the perfect Ophelia to Eliza Bennett's Jules.
In a recent interview with OMFGTV, Robinson revealed that they actually brought Bennett from England to the U.S. twice before they finally found the right actress to play her partner. "The first time we brought Eliza in to test, none of the Ophelia's that tested worked. So we had to bring Eliza back a second time, and that's when she read with Taylor," Robinson recalled.
As to how the pair's screen test together went, Robinson said that it was "magic." "It was so instant," she said of the actresses' connection to one another. "I immediately saw the show [in them], they understood what the show was."
In a separate interview with Backstage last November, Robinson said that she couldn't think of any other actress who could bring the show's story to life better than Bennett and Dearden. "A lot of people came in [to audition] and they played the characters a little one-note," she shared. "I think that speaks to the fact that there aren't a lot of roles for 20-somethings where there's nuance."
Just this Tuesday, Jan. 17, Robinson praised Bennett and Dearden's performances in episode 8. In a tweet, the writer called the pair, along with their co-star Aisha Dee, acting "powerhouses." See her tweet below:
"Sweet/Vicious'" two-hour Season 1 finale airs on Tuesday, Jan. 24 at 10 p.m. EST on MTV. Check out the synopsis for episodes 9 and 10, titled "An Innocent Man" and "Pure Heroine," below:
"Jules reports her attack, forcing everyone to relive that night; following Harris' (Brandon Mychal Smith) discovery, Ophelia tries to make things right; the girls learn that injustice has impacted their entire campus."
© Copyright IBTimes 2023. All rights reserved.