Swimming With Algorithms: Can Software Predict The Next Hollywood Hit Based On The Script Alone?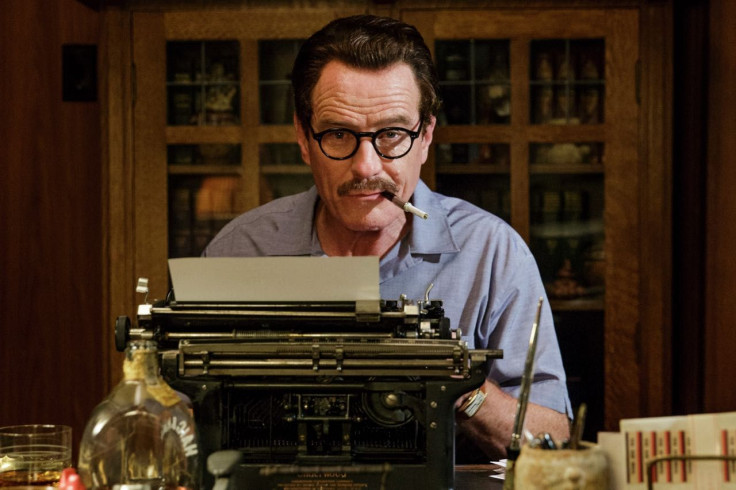 LOS ANGELES — Nadira Azermai is a film producer from the noted industry hotbed of Antwerp, Belgium. But a formative experience working on a Hollywood box-office flop led her to develop software she says can predict which movie scripts are shining stars and which are ones are fool's gold.
"We kind of attacked the problem from the beginning," Azermai, the founder of Belgian startup ScriptBook, told International Business Times. "It turns out that the problem happens when you receive a script as a production company or studio. They greenlight the wrong project, and because of that, they lose money early on."
But Azermai said rather than place their bet on a film because it's attached to a big star or touches on a popular social trend — a more traditional risk management approach, especially given the time it takes to read through the reams of scripts that studio execs get — ScriptBook allows them to get back to basics, and pick the best stories. And Azermai said when it comes to movie scripts, that's something that can actually be quantified.
"We map the journey of every main character on an emotional level," she said. "Are they angry in the beginning? Do they have some kind of redemption? We really want to see how much subtext there is in the dialogue. It's really deep analysis and we've taught computers to do it. It's all automated; no human input."
Stop Flop
Azermai's interest in stopping box-office trainwrecks before they happen comes from an opportunity she had as a young film production student.
"I was an intern on a big movie set in L.A.," she said. "I mostly ran around collecting garbage. But little did I know, I was working on one of the biggest box-office flops ever."
Azermai wouldn't name the film, but when she returned to school in Belgium, she spent a whole year working on a dissertation focusing on how to prevent box-office flops in the future. As part of that thesis, she put together a predictive model, building out algorithms and looking for quantifiable factors in movie scripts that lead to a compelling film — or one that put people to sleep. At the time, she didn't have any plans to further it when she was done, but Azermai had a feeling she was onto something.
"My thesis went in a drawer for a couple years, but in the back of my mind I always knew it was bigger than that," she said.
Last year, Azermai saw an opportunity to prove that, and applied to a local incubator, Start it @kbc. ScriptBook was one of 10 companies accepted and received funding to add a team of data scientists that helped mold her thesis project into a thriving startup. The company also raised a 1 million euro funding round last year.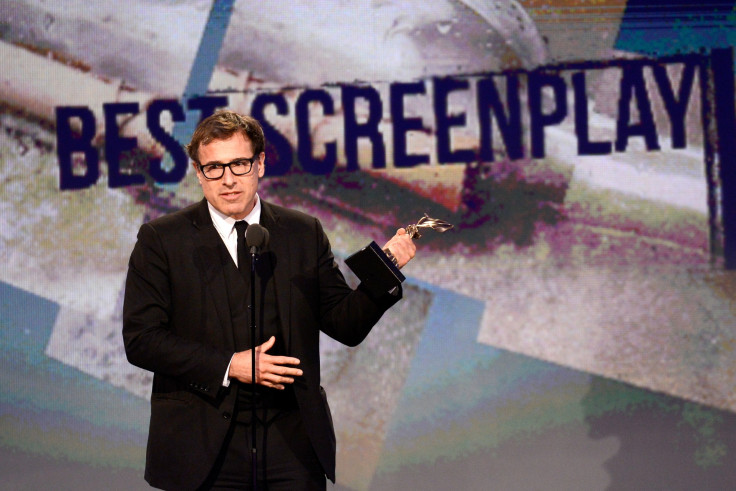 First Read
Azermai said all the software needs is a text file of the script, such as a PDF, to perform its detailed analysis.
"From the moment you upload the script, the algorithms start running," she said. "We give you first the most likely genre of the movie. Then we will give you the rating. Then we will move on toward the main characters, what kind of sentiments they have."
The company is currently piloting the software with a handful of L.A. studios, whom Azermai declined to identify. ScriptBook will make its public debut at the Berlin Film Festival, which starts on Feb. 11.
Azermai said there are competing forecasting tools out there, but they tend to focus on things like social media buzz. And they predict performance after the movie is released, which she said is way too late.
"No studio or production company wants to use a tool after spending $60 million or $70 million on a movie," she said. "It doesn't make sense."
And while Azermai believes ScriptBook could help studios save serious cash, she says it should also help screenwriters with great ideas but maybe not the ability to get their screenplays in front of people with greenlighting power.
"Unfortunately, when a studio gets thousands of scripts, most of them don't get read," she said. "I wanted to make sure the special movies, those that have really interesting dialogue, don't fall through the cracks. With our tool, scripts get read in detail. And if it's good, it will be picked up."
FOR FREE to continue reading
✔️ Unlock the full content of International Business Times UK for free
offer available for a limited time only
✔️ Easily manage your Newsletters subscriptions and save your favourite articles
✔️ No payment method required
Already have an account?
Log in
© Copyright IBTimes 2023. All rights reserved.