SXSW 2015 Film Line Up: 15 Movies We're Looking Forward To At The South By Southwest Festival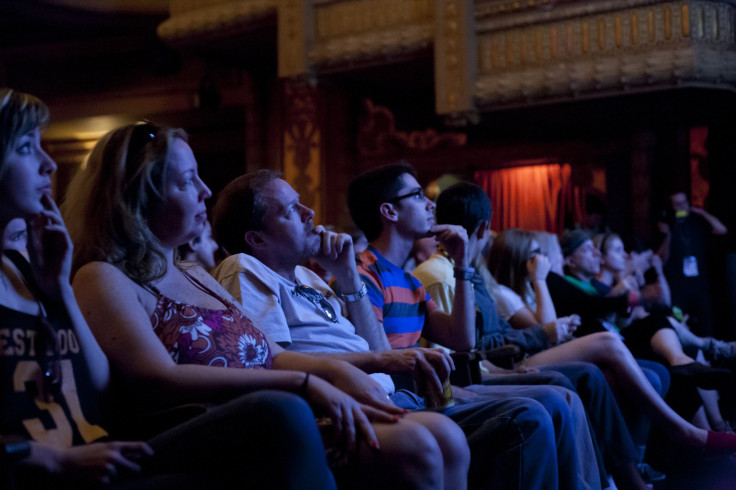 Perusing the long list of premieres and special events ahead of the 2015 South by Southwest is pretty daunting. You don't know which of your chosen films will play against each other, or worse, play at a venue you can't reach in time for your next screening. It's always a good call to have a fluid list of movies you'd like to see with room to add in what your line buddies suggest and one you can drop in case there's a free food truck rally. This is what happens in Austin, Texas, during the SXSW Film Festival.
Using the lists of Headliners, Narrative and Documentary Spotlight and Competition choices, we've singled out 15 movies we're looking forward to at this year's SXSW Film Festival, which starts next week. Here's the list (in no particular order) that we're probably going to change while waiting in line for our first breakfast taco Friday morning:
1. "Manglehorn," Headliners: Al Pacino plays a small-town locksmith stuck on the memory of his lost love. His unease with the outside reflects many other characters from previous films from director David Gordon Green ("Joe," "Pineapple Express"). Co-stars Holly Hunter, Harmony Korine and Chris Messina.
2. "She's the Best Thing In It," Documentary Competition: Veteran actress Mary Louise Wilson brings down old-school acting knowledge to YouTube youngsters in this retrospective documentary on her life's work. Features testimony from her former students you might have heard of: Frances McDormand, Melissa Leo, Tyne Daly, Estelle Parsons, Valerie Harper and playwright Doug Wright.
3. "Mania Days," Narrative Spotlight: Two manic-depressive poets go off their meds and meet at the same psychiatric hospital. What follows is a tumultuous love story and an argument that falling in love is a form of insanity, starring Katie Holmes and Luke Kirby and executive produced by Spike Lee. "Mania Days" is director Paul Dalio's first feature-length debut.
4. "Ex Machina," Headliners: Starring Domhall Gleeson, Oscar Isaac and Alicia Vikander, this sci-fi drama mixes the Turing Test with "Blade Runner" in a quest to prove the emotional intelligence of a replicant, I mean, robot. It's an "A.I." redux, minus the Kubrickian coldness from first-time feature director Alex Garland (writer of "28 Days Later," "Dredd").
5. "The Sandwich Nazi," Documentary Competition: Deli owner Salam Kahil is a man of many talents, but as the short description claims, "his true passion is talking about blowjobs." With a charismatic character and an interesting life story, this could be this year's "The Dog," the documentary about the real-life inspiration for "Dog Day Afternoon."
6. "Ktown Cowboys," Narrative Spotlight: Spring-boarding from a popular Web series, "Ktown Cowboys" is a dramedy about a group of best friends as they live life and go on late-night adventures in Koreatown. Music video director Daniel (DPD) Park provides sleek and stylized look to go with Danny Cho's ("Parks and Recreation") script.
7. "Moonwalkers," Narrative Spotlight: Attention, "Harry Potter" fans: Rupert Grint is back on the big screen as the lazy manager of a rock band somehow mixed up in this wild tale of "what if" about fake moon landings and Stanley Kubrick. Somebody watched "Room 237" way too many times.
8. "6 Years," Narrative Competition: Hannah Fidell tells the story of a longtime young couple (OK, six years is a long time for people in their 20s) who have to make painful decisions regarding their relationship and careers as adulthood approaches. Oh, how like real life.
9. "The Final Girls," Narrative Spotlight: This comedic send-up of 1980s slasher films teams a daughter with her mother, a former cinema scream queen, in battles against horny teens and serial killers. Sold.
10. "Bikes vs. Cars," Documentary Spotlight: This activism doc fuels the environmental and health debate, while addressing the urban planning concerns in the crossfire. Dust off the old two wheeler to see the good bikes can do on a daily commute in big cities around the world.
11. "Raiders!" Documentary Spotlight: Three 11-year-old school boys recreate their favorite movie in 1982, "Indiana Jones and the Raiders of the Lost Ark." It took them seven years to complete it, and almost 30 to get their last shot. This cute story of fandom looks to be one of the most heartwarming in the program.
12. "A Brave Heart: The Lizzie Velasquez Story," Documentary Spotlight: This is the story of one of the proponents for the first anti-bullying bill. Born with a rare syndrome, Elizabeth "Lizzie" Velasquez endured lifelong taunting before discovering the Internet had labeled her "The World's Ugliest Woman." She's fought back with a widely popular TEDx talk and now wants you to hear her side of the story.
13. "Hello, My Name is Doris," Headliners: Michael Showalter's long-awaited feature debut follows Doris, a grieving lonely woman who decides to reinvent herself and join the local hipster scene. Starring Sally Field. I hope I really, really like it.
14. "7 Chinese Brothers," Narrative Spotlight: Jason Schwartzman and his real-life dog, Arrow, star in this dry comedy from Bob Byington. Schwartzman is in almost every scene, and the flick co-stars Olympia Dukakis, Eleanore Pienta and TV on the Radio's Tunde Adebimpe. No word yet on what the title means.
15. "Peace Officer," Documentary Competition: Dub Lawrence is a man with many regrets. The former sheriff must come to terms with the SWAT team he began 30 years ago that killed his son-in-law in a controversial standoff. Lawrence sets off for justice and to question the increased militarization of police forces throughout the country.
The South by Southwest Film Festival takes over Austin March 13-21. See you there!
Think I missed something that should be on the list? Tweet @mcastimovies to let me know which movies you're looking forward to at SXSW.
© Copyright IBTimes 2023. All rights reserved.
FOLLOW MORE IBT NEWS ON THE BELOW CHANNELS